What are the decisions to make when planning for the next normal in outsourced services?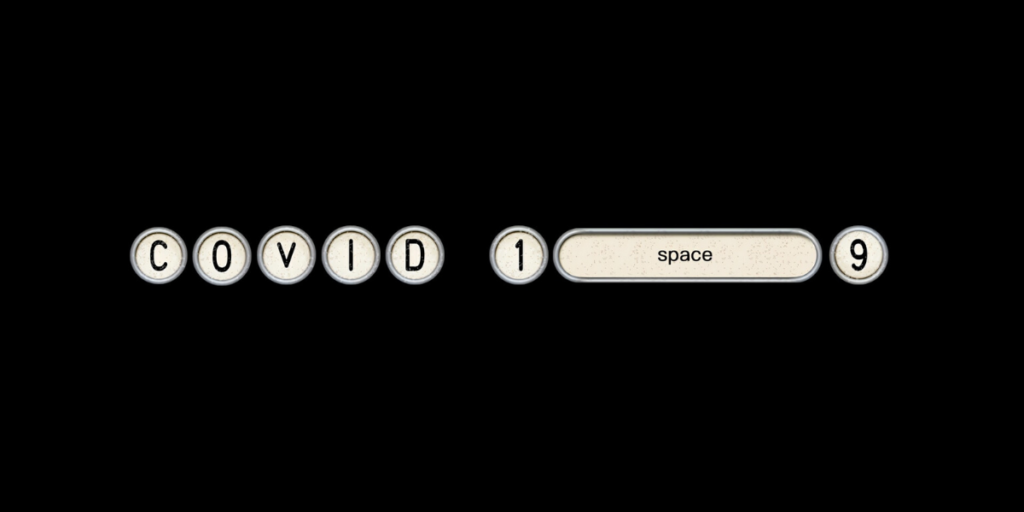 ---
As we slowly and cautiously, masks on and two meters apart, think about emerging from the COVID-19 crisis, there is quite a bit of uncertainty about what the world will look like when we step back outside. Knowing there is no cure or vaccine on the near horizon means workplaces will be different. The economic impact of the virus has changed the corporate landscape. What we thought was temporary just may be permanent.
For procurement teams managing outsourced services categories, there are more questions than answers. While we grapple with this uncertainty in our own companies and careers, we must also set expectations with suppliers. It's a double challenge.
Early in the crisis, the focus in services was enabling a transition to work from home. While that may have been a small speedbump for office roles in developed countries like the US and Australia, certain offshore locations faced additional challenges. Offshore service centres scrambled to enable workers who used fixed desktop computers and worked in clean room environments to ensure data security. MSA waivers were given to service providers, and large firms compromised a bit on standards as we rushed into what appeared to be a short-term fix.
For the most part, providers managed to keep the virtual lights on; while reports varied, most services were stabilised within two weeks. Providers of voice services struggled a bit more, but end-consumers also adapted and accepted an online solution as a sufficient substitute for a call. We dug in and started to think about the next stage – what if the virus infected so many people that a significant percentage of workers were out sick or caring for loved ones? We talked about talent resiliency and resource continuity planning. Save for a few heavily impacted areas (New York City, Mumbai), the lockdown worked, the curve was flattened, and there has been no significant productivity drop (yet). In fact, some buyers and suppliers are claiming productivity is up in this new work from home world, and that's changing how we view the future.
So, what's next? At Everest Group we see two paths in play: a scramble to reduce costs and prop up financials in light of the recessionary environment, and a reset to what we call the "next normal" in outsourcing and offshoring. Where your company and your procurement team fall on these paths will vary quite a bit by industry, corporate strategy, and even timing.
The coronacrisis is changing outsourcing and offshoring very quickly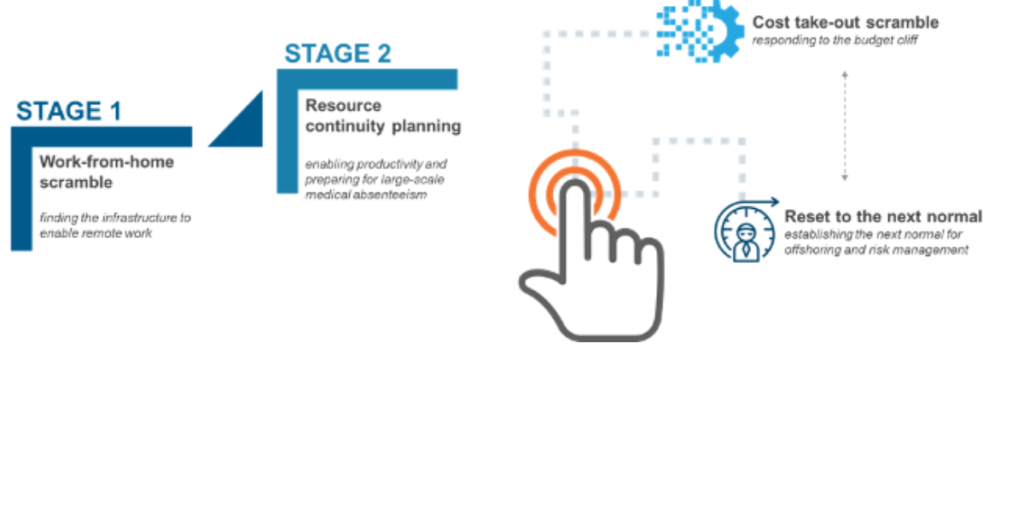 ---
Shoring up cost structures
While some industries were hit exceptionally hard by the crisis (retail, travel, energy), some seem to be weathering the storm with a more limited impact (banking, food and beverage, life sciences), and others are thriving (high tech, home media). Regardless, the drop in consumer spending and high unemployment will have a ripple effect across all markets.
Smart CEOs and their boards have started to buckle down. In a late April 2020 survey, 71% of companies were looking at operational costs, while 62% were addressing external spend. Since then I've had contacts in procurement say "I thought our costs were competitive, but my leadership wants more." Outsourced services spend tends to be a significant cost, so expect to hear that knock on your door if you haven't already.
Where to start with cost cutting? We shared tips to optimise and modernise delivery in our "5 Cost Levers To Pull Right Now With Your Outsourced Services" webcast on Procurious. That advice still stands, and you can hear more directly from our pricing assurance practice leader in this new session on "Outsourcing Pricing: Key Opportunities to Improve Costs Now". As we said in both sessions, this is not a time for hard line, tactical negotiation. It's a time to look at modernising your model and making structural changes that benefit both buyer and service provider. Regardless of where you are in the term of your contract, it's a time to arm yourself with knowledge of the market and have a serious conversation with providers about how to take costs out of the system.
What are you doing to prepare for the "next normal" (or to return to some sort of business as usual)?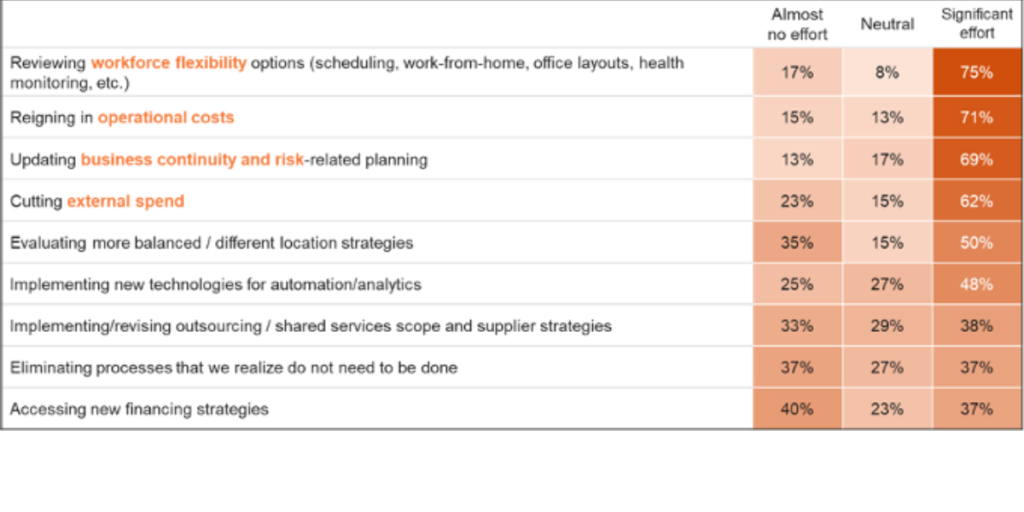 ---
Planning for the next normal
The other path is nearly universal to all organisations: navigating next steps as we struggle to emerge from the crisis. While these decisions stand on their own, they are also deeply intertwined with cost takeout initiatives. Through many conversations with service providers and buyers we have outlined six key areas of focus. No one knows all the answers to these questions yet, but for each component there are targeted questions to ask within your organisation and to your service providers.
Sourcing strategy and provider portfolio
Do we need to prune our portfolio to strengthen the core?
Shall we consolidate providers or diversify our portfolio?
Which activities should be brought in-house?
Which new activities could be outsourced?
Are there changes in the scope of our agreements we should consider?
Solution design
Should we shift more work onshore or offshore?
Where are we too geographically concentrated?
Which countries would diversify our portfolio?
Where do we need multi-location mitigation plans?
How will office space restructuring affect service centre output?
Will remote work be allowed or encouraged by providers?
What new skills are required? Where is retraining needed?
Pricing and cost
How should we change our pricing model?
Are we paying the right rates?
Are we getting enough value?
Where can innovation reduce operational costs?
Performance management
How do we measure productivity in a remote environment?
How do our SLAs and metrics need to change?
What new relationship management techniques are required?
How do we build in incentives for innovation?
Policy and contracting
How do we ensure information security and compliance in the new environment?
What policies need to change to support this new strategy?
What flexibility needs to be built into contracts?
How has liability changed for either party?
Risk management
How should our business continuity planning change?
Which new data sources do we need to improve monitoring and mitigation planning?
How can we enable more agile sourcing decisions?
Decisions to make when planning for the next normal in outsourced services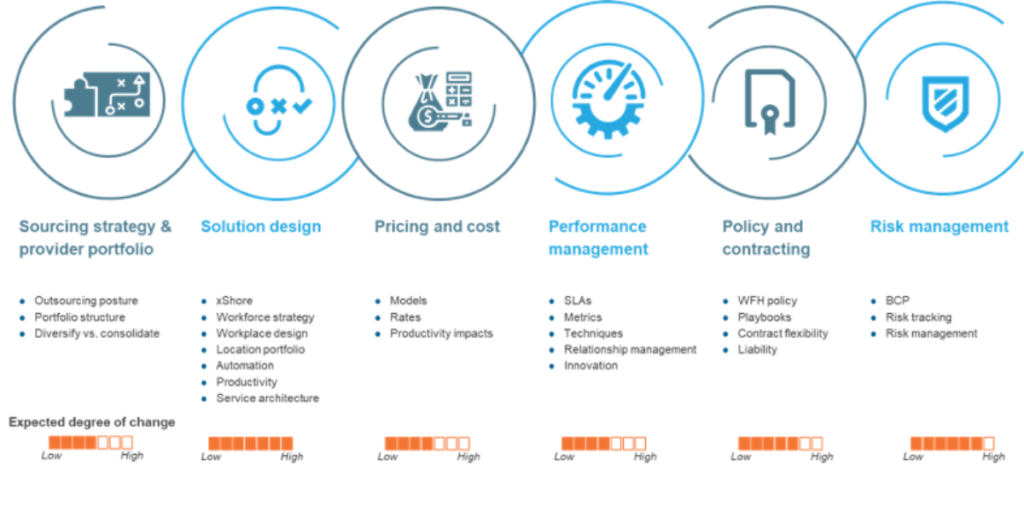 ---
In our recent discussions, the greatest focus has been on planning for solution design, risk, and governance. Of course, the path for each of these areas will dictate cost models and price. A few significant decisions set the foundation for others and seem particularly tricky. The first is partner strategy. Balancing a multi-country strategy to mitigate risk seems to contradict the desire to bring down costs by concentrating work with fewer providers. While this seems counterintuitive, we're at a point where everything is on the table. It makes sense to reconsider location models while reassessing the partner portfolio.
Even the concept of pushing for cost reductions feels a bit tacky for some vendor management folks, given these are strategic partners and we're all weathering the same storm together. That's why we need to think win-win in modernising delivery and reshaping solutions in a way that benefits both parties. Simply asking for line item discounts for crisis-related shortcomings will not get us there. We often talk about "strengthening the core" – that means letting go of lower-performing providers to focus efforts on high value relationships with strong partners. Keep in mind that most of the top 25 service providers are in a relatively good place financially. While they don't want to give up margin, they do want to do the right thing for their clients, including structural and digital improvements. They can even enable these initiatives both financially and with a different level of expertise. While these may not be the easy, short term cost take-out tactics we might want, they leave us with a stronger and more cost-efficient portfolio longer term.
I wish I could end this blog post with a very simple recommendation for surviving the crisis and thriving in the next normal, but that just isn't realistic. There is no one right answer. Of course, it depends on your industry, your current portfolio, and many other factors. You can, as a procurement professional, arm yourself with the tools to facilitate the development of a plan with all stakeholders. Start with the checklist above to make sure you don't miss critical decisions. Dust off your make/buy model, category strategy, and any previous location analyses. Check in on your rates and contract competitiveness, performance data, and risk profiles. Ask your service providers their proposed plans, see how they mesh with your MSA and policies. Your team has decisions to make, your role is to make sure they are fact-based and all possibilities are on the table. If you're missing parts of this list or need a sounding board, the Everest Group team is available to help.
Assistance for services buyers
During the COVID-19 crisis we are offering pro bono assistance to services buyers in the procurement community:
The Everest Group team is excited to be working with Procurious, and we look forward to helping members create value for their organisations.
Amy Fong
Vice President – Strategic Outsourcing and Vendor Management
Everest Group