If procurement stays in its traditional role within the organisation, I believe will not achieve its potential growth.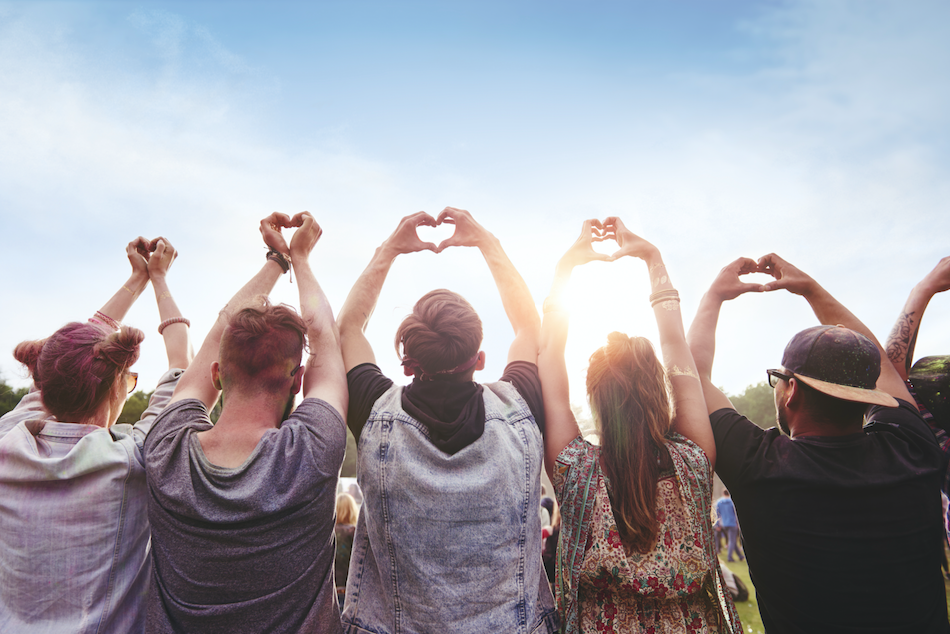 Last year we asked a group of our customers why they '#loveprocurement', and the answers were really a great testament to the evolving role of procurement. Ivalua is a company that was founded to serve the needs of procurement departments. We are very passionate about what we do, but even we were astonished at the wave of procurement love which came our way when we asked the question "Why do you #loveprocurement?" Here are some of the highlights:
A business function in the midst of a huge evolution, moving from optimising costs to becoming the creator of value and growth
Most procurement leaders have focused on some element of cost reduction and this remains an important area of focus. However, we are now at a point where procurement needs to, and can, look beyond cost savings and move to planning for a seismic change. No-one wins the race by just being good enough. In business being as good as your competitors will not ensure your future success. If you do not innovate you will fade away. We asked professionals why they love their jobs so much, and many called out procurement as being a highly innovative and dynamic department, full of creative people adding huge value to their organisations. Does this sound like you?
Last year we worked extensively with The Hackett Group and they published two excellent reports,
State of Procurement Digital Transformation, Part 1: Value Drivers and Expectations​ and L​essons Learned by Early Adopters, Part 2.​ In these reports they talk about getting the basics right and procurement getting its house in order ie building a data centre of excellence, getting stakeholders onboard, The latest report from The Hackett Group, ​Procurement Key Issues 2019,​ shows how things are moving on this year. Procurement organisations can move beyond best in class, and clearly the will of procurement teams is there to do this. However there needs to be better alignment between procurement and its business goals. If there is a focus on analytical capabilities (which there is), there must also be teams and individuals brought in with the skills to make this happen, that is when procurement will move to the stage of offering competitive advantage, rather than just as good as the competition.
The future of our profession is not written in stone. It is because of this that it is a passionate adventure for creative people
In a recent blog, Ivalua CMO Alex Saric talks recruitment as being one of the top issues for CPOs and their Senior Directors. What is clear from the comment above, is that the procurement industry is attracting top talent. The comment was repeated by many professionals, and what comes across is that people working in procurement are going above and beyond what might have traditionally expected from this sector. Wolfgang Groening, Head of Procurement Sourcing & Vendor Management at Deutsche Telekom talks in this ​short video​ about the fact that he loves to innovate. Wolfgang in particular calls out digital innovation and how this is allowing organisations like Deutsche Telekom to proactively look for ways to bring more innovation, rather than sticking with the transactional elements of procurement alone.
Fannie Mae, like many other organisations, are recruiting procurement experts that can bring industry knowledge and market insight. These experts are addressing their organisations' needs to know what are the key trends in the marketplace, who are the movers and shakers in the market and where is innovation coming into play. This is so far from the traditional role of procurement as we could get. Sylvie Noel, CPO of French insurance giant Covéa speaks plainly when she says that has modernised her organisation's procurement function and that now internal stakeholders or customers now have all the information they need from procurement and they either go for it or they don't (her words). In Covéa, people can no longer moan about the 'procurement black tunnel', because Sylvie has brought in a tool which enables highly skilled procurement professionals to interact seamlessly with their customers, cutting out precious time which can be spend on new product innovations.
A function which has a significant impact on the bottom line AND on the TOP line of an organisation. It is a window of innovation from the outside
If procurement stays in its traditional role, the organisation, I believe will not achieve its potential growth. If procurement is just there to be the police and control cost, then that's not good enough. Each department in any organisation of a reasonable size is making decisions every day which cost the company money. I've worked in marketing for 20 years, and some of the decisions I've seen made, and no doubt have made myself, have not always been 100 per cent well thought out! Marketing people are creative, last minute merchants, and this can mean that you do not always dot the Ts and cross the Rs. ​Procurement's stakeholders, like marketing, need help as they too are going through a massive digital growth curve. I should know – I am a procurement stakeholder. As my department, marketing, steps into the great digital unknown, in a market that is constantly evolving we need skilled procurement professionals to help us make decisions which will be strategic to the company, and we are looking for that expertise and partnership. We need help to look at the innovations in our sector, and strong leadership in both marketing and procurement to make sure we are embracing new technologies, spending the company's money wisely and driving growth. In addition, marketing and procurement departments need to be recruiting the sorts of individuals who collaborate by nature, who see the bigger picture, who are able to dream big, and also keep the end goal in mind.
What is clear from our #loveprocurement campaign and the answers that you gave us is that many of you love your jobs and are really passionate about the direction in which procurement is going. You are also clear that procurement can make a huge contribution to the bottomline and growth of your organisations. Now you need to make sure that your stakeholders feel this passion and begin to feel your influence on the direction your organisations are going.
Ivalua are sponsoring Big Ideas Summit London on March 14th. Sign up now as a digital delegate to follow the day's action wherever you are in the world.