So much about Brexit is still a mystery. But one thing's for sure – procurement pros are a crucial factor in helping their organisation turn a negative into a positive!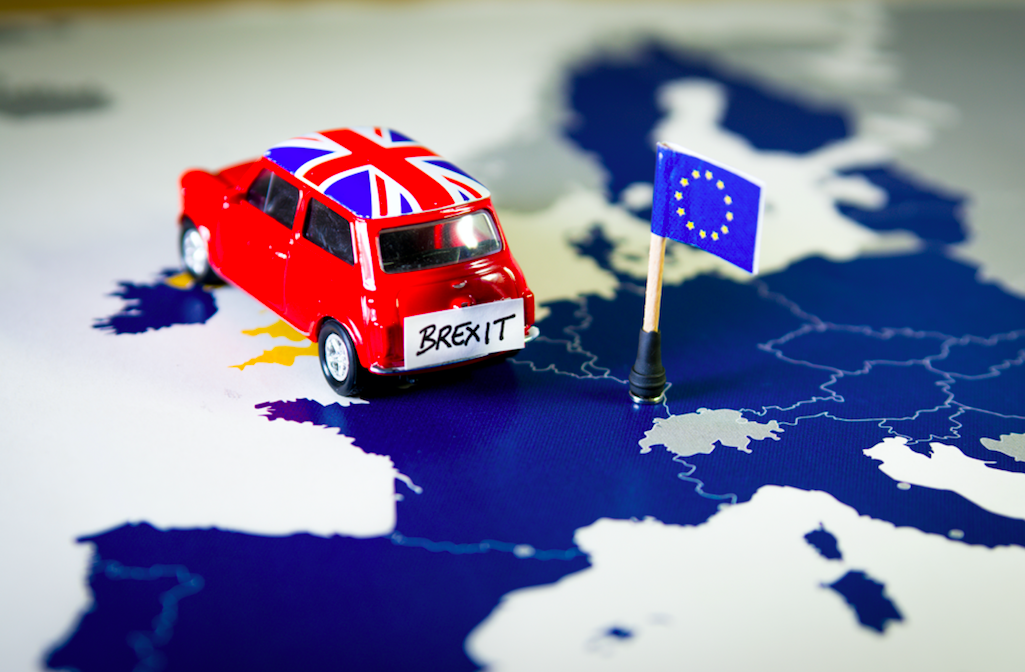 It's impossible to say precisely what the role of procurement will be in the post-Brexit world; the future is simply too uncertain.
And it's easy to infer this sense of overwhelming uncertainty in the procurement world if the results of Odesma's new Brexit survey are anything to go by.
Despite having conducted two surveys several months apart, very little appears to have changed in procurement teams with regards to their action and response plans.
As Nick Ford, Co-founder – Odesma,  admits "the interesting thing coming out of these surveys is that this is without a doubt the biggest negotiation our country is going through in terms of procurement. But it's still a very uncertain picture. And we're right in the middle of it."
Indeed, over 63 per cent of respondents admitted that they have no risk register or contingency plan in place within their procurement teams post-Brexit.
And a whopping 82 per cent of professionals feel that they are under more pressure than before to reduce the cost of third party goods and services.
It's a complex time for procurement professionals; who must consider how the function will be impacted by an increase in the cost of imported goods, freedom of movement (or lack thereof!) and a potentially depleted talent pool.
On a positive note, 73 per cent of procurement professionals believe their organisation sees procurement as an important part of its post-Brexit preparation process.
At today's Big Ideas Summit, Nick Ford discussed how procurement can help turn Brexit into an opportunity for their organisation. As businesses prepare, the role for procurement teams is increasing dramatically and it's "a real opportunity to put procurement at the front and centre of your organisation."
Today Nick outlined a few ways procurement can add value.
1.New Negotiations
Worryingly, according to a couple of the delegates at Big Ideas, some suppliers have already started adding a "Brexit Tax" into their pricing, as well as Brexit clauses within their contracts. However, procurement shouldn't necessarily see this is a negative, but as an opportunity to open negotiations with these suppliers and make sure that value is still being delivered post-Brexit and beyond.
2. Enhance procurement position in the organisation
The survey made it clear that Brexit will have the impact of putting procurement front and centre in organisations.
Procurement functions that show more innovative approaches, see this as an opportunity rather than a risk and help companies get their act together can steal the spotlight and use it to great advantage.
3. Focus on Supplier Risk Positions
According to Helen Mackenzie, Head of Procurement in Scottish Local Government, some suppliers have started to "self-select" for contracts and not bid for overseas work in case risks prove too high post-Brexit.
By knowing this, procurement can understand the risk positions of suppliers and account for this in tenders. This could mean more local business, or working hard to ensure suppliers stay engaged.
4. Re-engage Stakeholders
According to Nick, one of the biggest opportunities for procurement is re-engaging with stakeholders. Linked to enhancing procurement's position, the profession needs to gather information from all sides and help drag heads from the sand throughout the organisation.
5. Drives position of supplier portfolios
Brexit is an opportunity to do some supplier clean up and, as part of that, clean up get some leverage to help drive costs down. Spreading the risk for procurement by having a diverse portfolio of suppliers (including local, SME and social enterprises) could give a greater foundation in the future.
Nick's parting words of advice? "The positive viewpoint on Brexit is coming from companies that are getting their acts together!"
"It's going to be an interesting time over the next couple of years. And we'll see procurement rising through the organisation."
Nick Ford is speaking at Big Ideas Summit London today 2018. Register as a digital delegate to hear more from him and follow the day's action live.