A greater understanding of what makes you tick could be the route to a more fulfilling career – and if you are stuck in a rut and can't move roles, then forget EQ and IQ, learn to boost your PI (physical intelligence). The future is all about understanding and nurturing your self.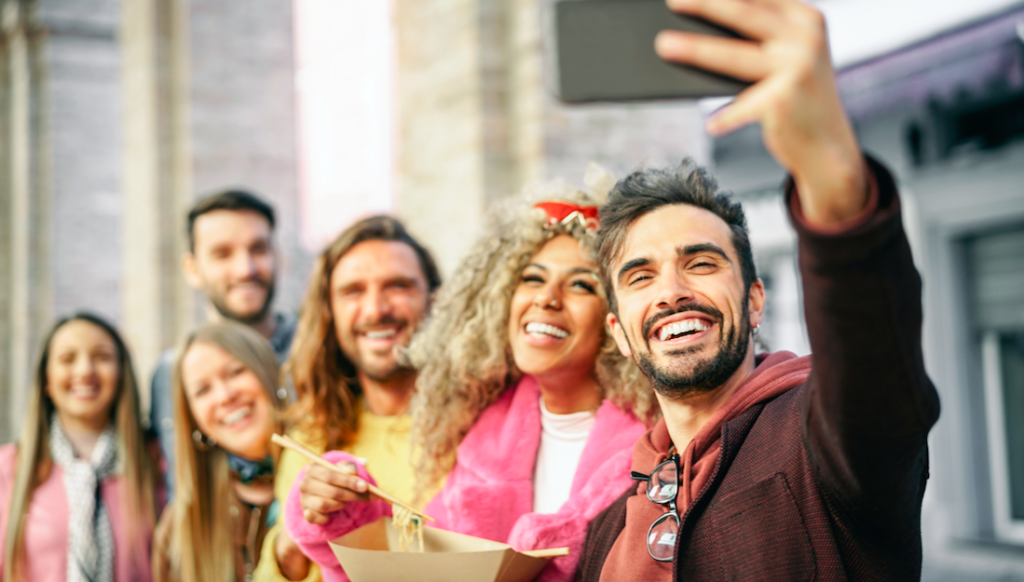 As a nation we have become paralysed by political uncertainty.
These turbulent times are leaving us trapped. While half of us say we would like to change careers, only one in six are brave enough to make the move, according to recruiters Michael Page.
So, don't just sit there waiting for things to get better.
Now is the perfect time for a bit of self-reflection.
We spend so much of our lives at work, getting to and from work and then thinking about work, it is important that whatever you do works for your personality type.
Many of us crave jobs which are more fulfilling, more aligned to our values and ones that build or self-worth rather than knocking it.
But how do you really know what makes you tick, if you don't take a good look at what motivates you?
The answer is a psychometric selfie.
Find out why you do what you do
Michael Page has partnered with FindMyWhy (findmywhy.com) to help you find out more about yourself.
Complete the online questionnaire (be prepared for around 30 minutes of self-reflection) and a tailored psychometric report will reveal some telling insights. It is important to be honest. That way you will gain most from the advice.
The selfie does more than just match your skills set to new roles.
It highlights your weaknesses to – and this could really transform the way you see yourself.
The good the bad and the potentially ugly
Most of us know what we are good at, but these strengths can also work against us.
Take a team-player as an example.
If you are someone who likes working in collaboration with others, the mutual supported of colleagues and coordinating your efforts with others to get things done, you probably think you have the perfect personality to succeed in your career.
However, what happens when you are faced with conflict or colleagues who work against each other? How do you feel when others are highly critical of you or the team? And how do you feel when you are required to engage with less collegiate colleagues?
Finding yourself in the wrong working environment could leave you less motivated and disengaged. In fact, your team-player skills set could work against you.
The Me at Work report is a great way to learn more about the potential pitfalls that could trip you up professionally and perhaps the most telling part of the report is the "So what might stop me" section. It is important to avoid self-sabotage.
Build resilience through physical intelligence
While the FindMyWhy may help you to identify your strengths and weaknesses and the things to look for in a new role, you may still find that work can cause stress, drain energy and challenge your ability to remain positive (even if you love what you do).
That is why – in addition to being more self aware – you should look at how to be more physically intelligent. This is the ability to detect and actively manage the balance of chemicals (hormones and neurotransmitters) racing through our bloodstreams (through how we breathe, move, think and communicate) in order to reduce work stress, boost energy and kickstart positivity.
A new wellbeing book by Claire Dale and Patricia Peyton called Physical Intelligence available in ebook and paperback looks at the strategies we can all adopt to do this.
These are Dale and Peyton's top 11 physical intelligence tricks to help you become happier at work.
Reduce Work Stress
Ground Yourself:  Being grounded increases emotional/mental stability, confidence and inner strength. To 'ground' yourself, feel your feet on the ground/bottom in the chair and the weight of your body distributed through your skeleton down into the ground – rooted rather than 'uptight.'
Just Breathe:  Managing your breath pattern is THE key to stabilising the nervous system and managing our physical response to stress. Pace your breathing (e.g., 3 counts in, 5 counts out), with longer out breaths, expelling carbon dioxide that settles in our lungs and increases cortisol (stress hormone).
Focus on Fitness:  Regular exercise is important, elevating our heart rate at least 3 times a day. Otherwise, the parasympathetic nervous system will be too sluggish for us to rebalance when we encounter stress, and if we encounter multiple stressors, we'll likely feel overloaded.
Talk It Out:  Stress builds through a lack of control, rumination and difficulty deciding on actions. Verbalising stressors removes their charge. Getting advice helps us process and learn from what is happening. Reaching out to a trusted network of supporters boosts oxytocin (belonging hormone), released through non-aggressive, honest, human contact.
Boost Energy
Take a Cold Shower: Turning the water to cold for the last thirty seconds or splashing ice-cold water on our face enhances brain function, improving energy gain.
REST:  To avoid burnout, balance pushing yourself hard with periods for rest and recovery.  Block time in your schedule each week for 'REST' (retreat, eat [healthy], sleep and treat) and guard those windows.
Get Some Sleep: Sleep has a bigger impact on our mental, emotional and physical performance than any waking activity. When we sleep, we consolidate memories and experiences, detox the brain of waste products and regenerate brain cells. This makes a profound difference to our daily performance, enabling us to think clearly and deeply, focus well and handle multiple challenges with ease. Aim for that magic minimum of seven hours through naps, proxy sleeps and going to bed even a few minutes earlier each night.
Kickstart Positivity
Smile:  Smiling at yourself in the mirror boosts serotonin (happiness).
Jump:  Literally jump for joy – it promotes optimism.
Bounce Positive:  Apply a learning mindset to setbacks/mistakes.  If you're dwelling on something, talk to someone you trust about it, then commit to letting it go.
Strengthen Interpersonal Relationships:  Balance your own agenda with those of others, communicate well and flex your behavioural style, creating the chemistry of trust – balancing oxytocin (social bonding/trust), dopamine (goal-orientation/seeking and gaining reward), and testosterone (independent competitive action), while managing cortisol (stress).
The more we use physical intelligence techniques, the better armed we will be to achieve business success. Why not give it a try?