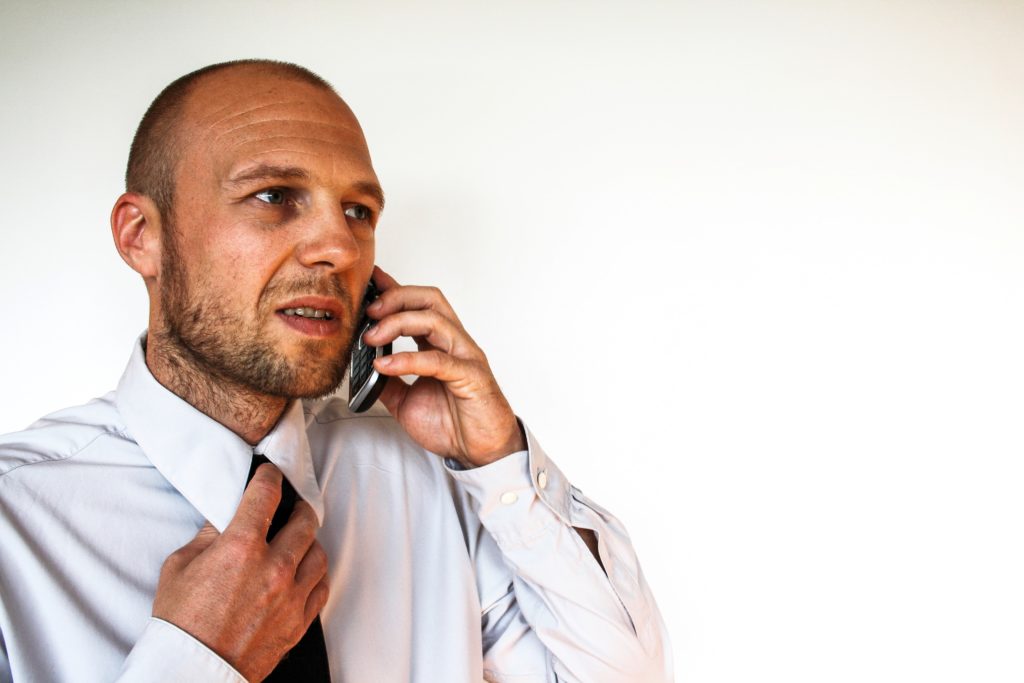 When you landed your first professional job, did you change the way you spoke?
Perhaps you thought you'd sound more professional if you talked with a slightly more sophisticated accent or littered the conversation with a few long words – or maybe, you just wanted to fit in and speak like everyone else.
Or did colleagues continually ask "What did you say?", which made you realise that you needed to tone down your dialect to be better understood.
You might have hoped that no one had noticed. However, when you went home, your family probably did – and perhaps they were not shy about pointing out that you were talking differently.
One in ten people with a regional accent even say they were accused of speaking "posh" when they went back home to visit.
The Class Divide – How You Speak Can Count Against You
The issue is that every time you open your mouth, you could be ruining your career chances.
In fact, even if you don't have an accent you believe this to be true with more than half of people saying that having a regional dialect would rule them out of the top boardroom jobs.
London accents that are considered the worst. So you probably won't be hearing many people who sound like Dany Dyer heading for the executive offices.
So it's probably no surprise that nearly a quarter of professionals say that in order to be successful in their career, they'd have to alter the way they speak at work according to a survey by the Equality Group.
The Brass Ceiling – Why We Hide Where We Come From
It's not just how you speak that matters. It is shameful that in this century, professionals still feel they cannot be honest about their socio-economic background (or how much brass they have).
One in ten has even gone as far as hiding their hometown for fear of judgement – saying they have not been forthcoming about where they grew up because they worry that they will be unable to access particular professional/social networks if others knew their background.
Along with gender, age, race and religion, your background this is yet another example of how we are discriminated against at work.
However, you might not have a leg to stand on if you complain – because the Equalities Act of 2010 does not cover socio-economic class.
It's a big issue according to the Equality Group, a consultancy that helps businesses attract, develop and retain diverse talent.
Three quarters of us believe that professionals with higher socio-economic status have increased access to better careers and job opportunities regardless of their experience of qualifications. Yet six in ten of the UK workforce identifies as coming from a working-class background.
So, until things change, professionals are purposefully hiding their hometowns and regional accents for fear they will miss out on a better job.
Better Off Do Better – Just Look at Boris
The Social Mobility Commission backs up these findings, revealing that those from better-off backgrounds are 80 per cent more likely to end up in professional jobs than their working-class counterparts.
This partly down to confidence. Professionals from lower socio-economic classes are less likely to ask for a pay rise and promotion due to a fear about 'not fitting in'. So, could your own self-perception of class be influencing your employment status?
This even influences our choice of careers according to a report from Debut. It found that more than a third of graduates say they were put off joining a business whose workforce was perceived to be made up of mainly middle and upper-class employees. Two in three also said they had to change who they were, including how they look, to get a job. Debut calls this "professional exclusion".
Unconscious Bias – You are Guilty Too
If you think it is grossly unfair to discriminate against someone just because of their accent or where they come from, then take a good look at yourself.
Unconscious bias is something we are all guilty of. It is natural human behavior. We may rule someone out of a promotion or even our team because we perceive them to be too old (which we often equate with being unable to adapt and learn new skills). Or we may assume that a young female employee is not as bright as a middle-aged man. This list goes on…. age, gender, race, religion or even size, can all influence how we view others.
However, it can also work the other way – we are often drawn to people or treat them more favourably if they look like us, sound like us and have a similar background. If you went to a particular university (or did not go at all) you might unconsciously favour someone who followed the same educational path. This can lead to us working with people who are not up to the job – and it could damage our own careers.
So which category do you fit into – and how can you tackle your own unconscious bias?
Perception bias: This is where you believe on thing about a group of people based on stereotypes and as a result you make assumptions that may not be true. 
Challenge yourself to get to know someone first. 
Affinity bias: You like people because they are like you. In recruitment this can lead to "mini me" hiring. Diversity is good for business so this can stifle innovation and creativity.  
Challenge yourself to reach out and work with people who are different to yourself. You might learn something new, change your point of view and become more open minded. 
Confirmation bias: None of us likes to be proved wrong. So, we try to confirm our assumptions about groups of people (or even ideas) rather than making objective judgments.  
Challenge yourself by stepping back and judging someone on their behaviour, merits, achievements – not just how they look or sound. Look for ways to prove that you are wrong in your assumptions. 
The halo effect:  A white, well spoken, well dressed, good looking man walks into the office and you automatically assume that this person is honest, capable, intelligent etc… without knowing a thing about them. That's the halo effect. 
Challenge yourself to delay making judgements. Anyone can buy a nice suit, it does not mean they are good at their job.  
Want to get your wheels turning towards a supply chain career one could only dream of? Then don't miss our upcoming Career Boot Camp with IBM – a free 5-part podcast series with some of the very best of the best. Check it out here: https://www.procurious.com/career-boot-camp-2019