Innovation is more important than ever before. The technological landscape is currently undergoing a shift three times the size of the industrial revolution.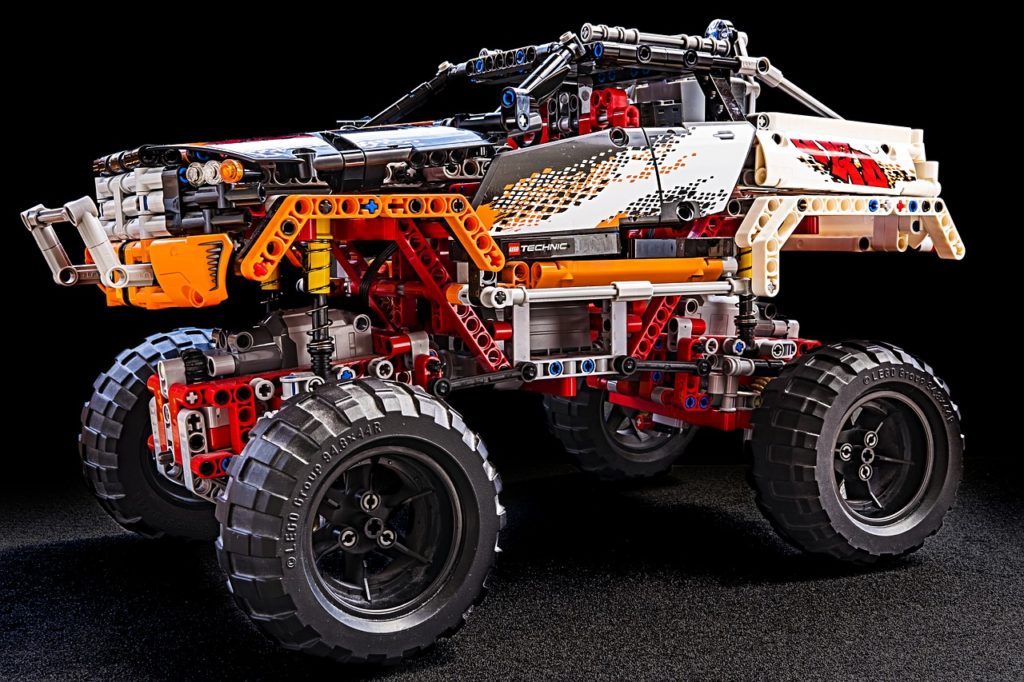 This is according to Steve Sammartino, an expert on the digital revolution and disruptive technologies. Steve has worked in marketing for the world's largest companies, founded and sold his own start-ups, is a business journalist, and thought leader in the start-up & technology arena.
And amongst all this, Steve still found time to make news headlines by designing and building a fully functional, air-powered, 500,000 piece Lego Car!
Ahead of his keynote address at this year's CPO Forum event in Melbourne, Steve talks about the changing structure of the economy and the Supply Chain, and the importance of innovation to procurement and its future leaders.
Why is focusing on innovation more important than ever before?
We are living through a radical change 3 times the size of the Industrial Revolution. It's 3 times bigger because this time it involves the entire globe, not just the developed economies. Here's a fact to blow your mind in this regard – there are currently more mobile phones in use around the world than toothbrushes!
Technology and access to it is now seen a primary life improver for people in developing countries. It means that what worked and what mattered yesterday, won't be a valid strategy today. Innovation is not just a matter of a company's survival in disruptive times, and not just a way to outgrow your competitors.
And the thing that is different is that it isn't just at the consumer end that innovation needs to occur. It's an entire supply chain reset. A new infrastructure is being built, and major innovations are happening in areas customers never see. 
What are some of the ways multinational companies can adopt a 'start-up mindset'?
More important than anything else, big companies need to learn how to fail, and that failing is not bad. They key to startups is that they move quickly, and cheaply, to find out what works.
Big companies also need to decentralise decision making, as many of the Industrial era efficiencies are now being usurped by nimble and local connections. In a world where one size no longer fits all, we need to remember that this applies to local operations as well. Lots of small mistakes lead to better outcomes in a connected world. 
How can businesses cultivate a more innovative and collaborative workplace culture?
Businesses just need to do one thing – remove the layers of authority, and become a horizontally focused organisation, not a vertical, hierarchical one. This will help to create an environment where frequent small risks are rewarded.  
What tips do you have for current and emerging leaders to stay ahead of the curve, and be equipped to lead their companies to future success? 
Staff need be interested in change. Be students of change and be the person who introduces ideas to colleagues, don't wait for management to know what is coming. The other thing to remember is that being innovative isn't about inventing the technology, but more about working out how to benefit from the changes. It's not a technological process, but one of courage and creativity.
We need to love our customers more than we love our infrastructure, especially in times when infrastructure is reset. We can do this by thinking of applications to serve our customers, rather than ourselves.
Also, given most large companies are fearful of change, it only takes an open mind to get a few steps ahead. It's not about guessing what's next, but adapting faster when 'next' arrives. 
Why should businesses invest in social impact and change?
It's vital because it is what we value as a society. But it needs to be more than donating to charity, or triple bottom line reporting. Our responsibility needs to be designed into our supply chain. Businesses need to go to market with a net positive social outcome, not white-wash bad behaviour after profits are made.
It's a very important part of brand building. Organisations that make products that benefit society save costs on things like advertising. Just look at Tesla – a $30 billion company that doesn't spend a cent on advertising.
You can hear more from Steve on these topics at the CPO Forum 19th of May in Melbourne. At CPO Forum 2016, the line-up of inspirational speakers will reveal how procurement leaders can "crack the code" and harness the game-changing power of supplier innovation.
For more information, including how to register for CPO Forum 2016, visit the website.