Toot tooooot! After wowing audiences in London and Chicago, Procurious is steaming into Melbourne to bring the first ever Big Ideas Summit to Australia! With only one week to go, now is your chance to buy a ticket or join the Digital Delegate Group to follow the action online.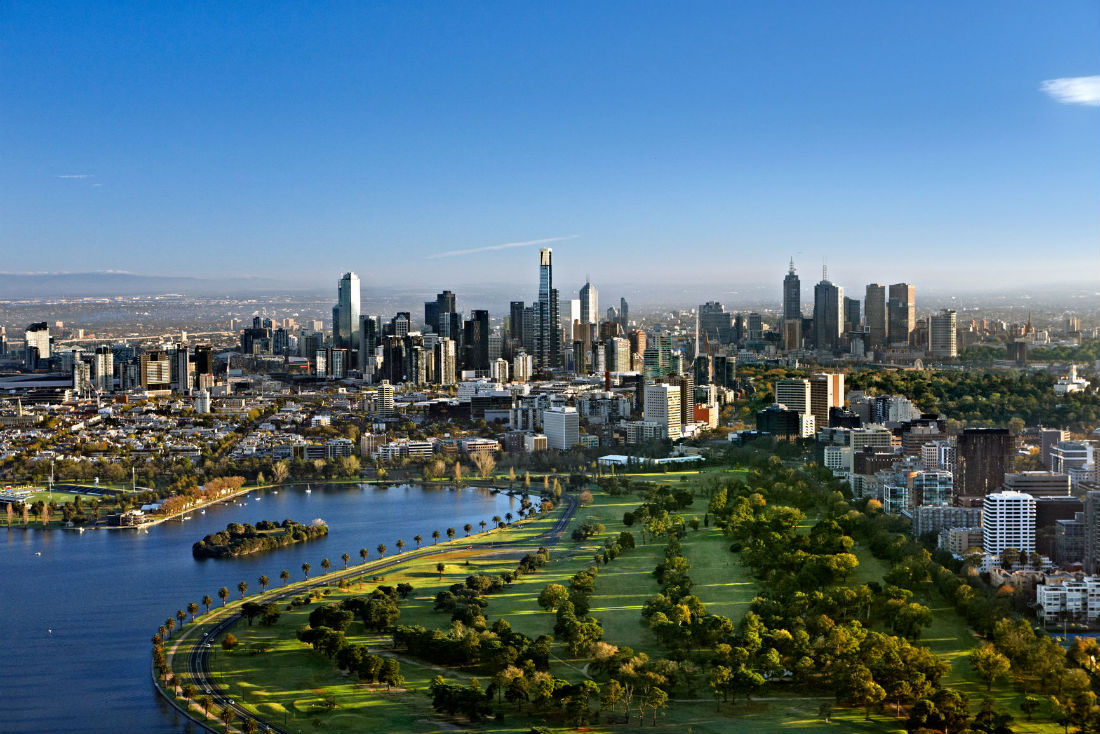 If you're interested in getting involved but still not entirely sure what's going on, look no further – we've compiled a list of our most frequently asked questions to get you fully up to speed!
What is it?
The Big Ideas Summit is a unique online event uniting procurement and supply chain professionals from around the globe to drive innovation and inspire change. At the Big Ideas Summit in Melbourne we'll be driving the conversation on the following topics:
Procurement in the digital age
Trend-spotting and pattern-hunting in procurement
Human skills in a machine world
The Conversational Century
Our international line up of speakers includes BBC Broadcaster and Visiting Professor at Kings College, Nik Gowing (UK); IBM's Global Client Centricity Leader and cognitive expert Anita Karlsson Dion (USA); A.T. Kearney Partner, Board Member and data lake guru Patrick Van Den Bossche (USA); and Founder and CEO of the Conversational Century & Facebook's advisor to the Royal Family, Elizabeth Linder (UK).
When and where is it?
The Melbourne Big Ideas Summit kicks off on Monday 30th October at the stunning Telstra Theatrette at 242 Exhibition Street, Melbourne. If you're in Australia, there's still time to reserve your seat! Visit the event website to learn more and secure your ticket today.
If you're not in Australia or can't make it to Melbourne, simply join the Digital Delegate Group here on Procurious to follow the action live and access valuable content after the event. Expect to see most of the action in the Group between 08.30 – 18.00 (AEDT) as we share video insights, quotes, photos and summary articles direct from Melbourne.
If you can't join the action live, not to worry. The thought-provoking discussions and debate will continue long after, and we'll be sharing video footage of all our Influencers' Big Ideas throughout November on Procurious.
How can I join in online?
To become a Digital Delegate, you'll need to be a registered member of Procurious – register here for free if you haven't already. Then simply join the group to access Big ideas, participate in insightful discussion, connect with our Influencers, access exclusive podcasts and interviews and share your own Big Ideas with the Procurious community.
We'll also be live tweeting throughout the day, so make sure you're following @procurious_ to share and respond to our tweets using the hashtag #bigideas2017.
Do I have to be a member of Procurious?
Yes. Participation as a Digital Delegate is free and open to all members of Procurious. By joining Procurious, you will not only have access to all the exclusive Big Ideas Summit content, but you will join a community of 23,000 like-minded procurement peers and gain access to all Procurious' free resources, including being able to:
Upskill on the move with dozens of eLearning modules
Get your procurement questions answered by experts
Find out about relevant professional events around the globe
Become a digital delegate in the global think-tank, Big Ideas Summit 2017
Will Big Ideas be live-streamed?
Procurious boasts a global audience of 23,000+ procurement professionals, from more than 140 countries. If we were to cater to all of these time zones, it would be a tough job – so rather than live-streaming (and keeping you awake at awkward hours), we'll share exclusive video and podcast interviews with Digital Delegates.
 I'm on the fence – why should I take part?
Here are some compelling reasons to join your fellow Procurians and stake your claim to the wealth of knowledge on offer:
Get your questions answered by world-class experts
Make powerful new contacts around the globe
Share your own Big Idea and make your voice heard
Access exclusive content & learnings.
Who are the sponsors?
The Melbourne Big Ideas Summit is made possible by our partners Telstra, IBM, A.T. Kearney and The Source.
 I've got a Big Idea of my own…
Great to hear! You can Tweet us your Big Ideas @procurious_ remembering to use the hashtag #BigIdeas2017.
Leave your Big Idea on Facebook – you can find us at www.facebook.com/procurious .
And of course you can tell the Procurious community all about it by joining the Big Ideas Group page and posting it to the community feed.
Who is behind Procurious?
You can read all about us in Our Story.
Join the conversation and register as a digital delegate for Big Ideas 2017 in Melbourne.