Procurement is evolving and developing and leaders have a chance to create a function to meet all an organisation's future needs. But first they need to remember the importance of the human factor.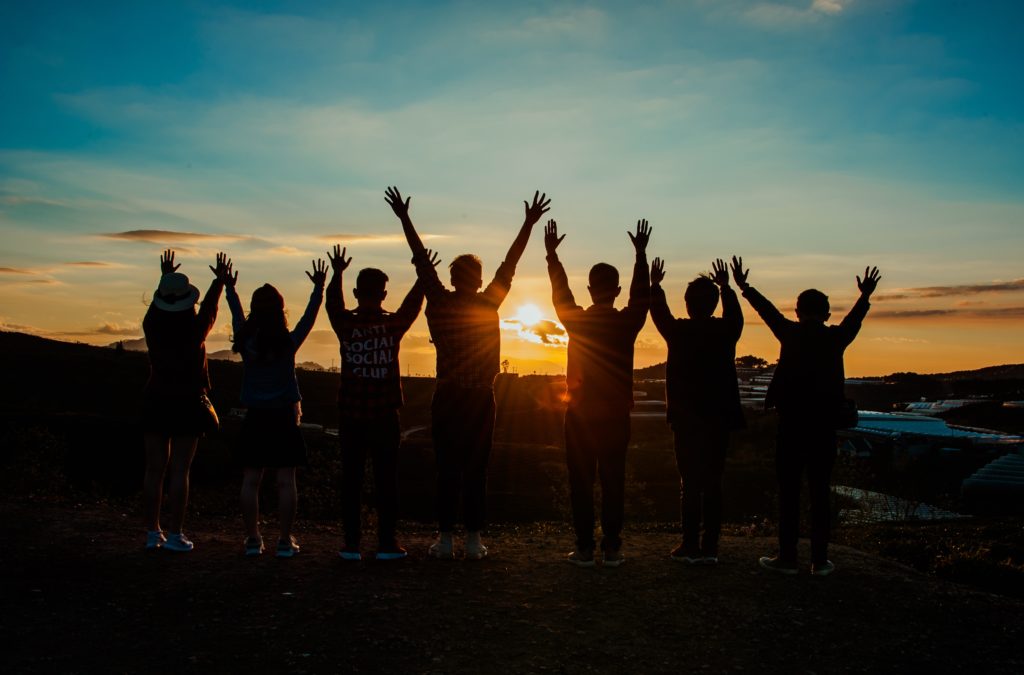 Procurement leaders now have an unprecedented opportunity to be the architects of a new function that puts customer satisfaction front and centre. This is a function enabled by technology whose value proposition goes beyond mere cost savings, and becomes central to business' ability to gain a competitive advantage and deliver shareholder value. Delivering this shift will require a complete realignment of the traditional procurement skill-base and a whole new operating model.
Our latest research study, "The Human Factor: Strategic procurement and the leaders of tomorrow", surveyed 500 senior procurement leaders including CPOs and CFOs worldwide, to explore this new shift in the procurement operating model, as well as the expected skill-base required to prosper in the future world of procurement.
Here are some of the significant findings.
The Operating Model of Tomorrow
We're seeing a growing acceptance in the industry that things need to change. Procurement leaders are starting to acknowledge that in order to develop and elevate their position, procurement needs to become more relevant to the business and suppliers it connects.
In line with this, our research found 53 per cent of procurement leaders to have revamped their procurement operating models in the last 12 months, rising to 80 per cent in the last three years. 46 per cent listed 'structure' as one of the top three aspects they had recently revised.
However, in our view, the new operating model needs to go beyond a change in roles and responsibilities, or a restructured department. It needs to be people centric, with a focus on enabling the optimal interaction between those people and the right mix of technology, insights and expertise.
To get it right, first consider what information the people in the organisation will need, when they will need it, how they will access it and how it will help them serve their customers better.
Significance of Soft Skills
Taking a step away from traditional procurement training, 'soft skills' are becoming increasingly important for future procurement leaders. A ruling 78 per cent of our survey deemed them to be either essential or very important to the role, with the 'ability to influence and lead' ranking as the number one 'soft skill' to possess – reflecting a clear shift in focus for the new operating model.
The study also found 'Flexibility and agility to manage ongoing change', 'Courage to challenge conventional thinking' and 'innovation, creativity and problem solving' to be among the top valued soft skills by respondents. In our view the expectation is clearly for future procurement functions to lead business change, challenge how they've operated to date and adopt a more project-based mentality with an agile approach, in order to better meet the needs of the business.
Mind the Digital Skills Gap
As society is growing increasingly tech-savvy, it's no surprise that digitalising procurement processes and systems topped the priority list of the leaders in the industry. There is an understandable temptation to buy gadgets with the belief that spending money on software will afford a competitive edge.
However, our study revealed over a third of leaders believe that new technologies are not supported by the right processes and skills, a quarter say there is a false expectation of technology in the field, and 15 per cent feel there is a lack of adequate talent which prevents procurement from realising the true power of technology.
In order to benefit from technology, procurement leaders need to understand the impact of that technology on their workforce, the new and different skills that will be required, and then figure out how to bridge the gap. However, it seems that procurement is starting to address this as two thirds of respondents indicated that they have already taken steps to tackle the talent pipeline shortages and skills gaps in their functions.
The Future of Procurement Learning
With the procurement landscape changing so rapidly, adaptation is necessary and key to enabling this is training.
Learning and development opportunities were recognised by the industry leaders surveyed as the top method for retaining talent, so why did 94 per cent fail to have a structured approach to training in place across all levels in the organisation?
Providing such a programme is a vital way to up-skill employees in a cost-effective manner, while also playing an important role in attracting prospective, highly-skilled talent.
However, our research reveals 79 per cent of leaders believe procurement's approach to training needs to change in this regard, showing there is clearly a gap between what procurement leaders believe is needed, compared to what is actually being implemented.
A structured approach to training ensures the knowledge, skills and competencies developed can support the strategic development of the function and wider organisation beyond it. In our view the best way to deliver this training is to have the recipient in mind, first grasping an understanding of how they will consume the training, to then design and deliver it accordingly.
Generation Z and Beyond
As the younger, more digitally native generation enters the workforce, businesses need to overcome and engage with the different attitudes that Millennials and Generation Z hold. From misconceptions about the value of the procurement function, to misplaced expectations about how technology should work, procurement leaders need to address these preconceived beliefs and position the function in a light that will attract these new workforce demographics.
The study shows a clear divide in what organisations believe to be the best way to attract and engage this young talent. A quarter identified salary and remuneration to be the key factor, 21 per cent believed it to be procurement's role in sustainability and CSR, and a further 20 per cent ranked additional financial benefits top of the list.
Organisations clearly have an idea of what matters to the next generation of leaders, they just need shout about it more loudly.
The Human Factor – Moving Forward
The future procurement operating model is looking to embody a digitally literate workforce with strategic minds and an abundance of soft skills – a step change in requirements from ever before. Attracting this talent is a challenge, but this is the future of procurement.
Procurement needs to create a culture that enables an inquisitive mindset, but one with the confidence to challenge constructively, both internally and externally. It needs structured training programmes to empower employees to develop real, transferable hard and soft skills, but places heavy emphasis on the importance of self-learning and reinvention in an era when knowledge has never been cheaper.
It's vital that procurement leaders confront this change challenge head on and in doing so, they will not only realise procurement's full potential as a value creator for the company, but also to ensure its continued existence as a function.
For too long, procurement has been characterised as the "process policemen" or "final price negotiator" – charges it would like to deny but often lives up to. To become more effective in the future, procurement leaders need to build this new, technology-driven, skills-enabled procurement operating model that really values the human factor.
Download the full "The Human Factor: Strategic procurement and the leaders of tomorrow" report, here.
Efficio is the world's largest specialist procurement consultancy operating across ten offices in Europe, North America and the Middle East. Efficio works with clients to identify, deliver and sustain improvement opportunities in procurement. Their international team combines unparalleled procurement expertise and industry experience with a unique blend of intellectual capital and technology to deliver results and advance clients' procurement capability.