The good news is, women are breaking the glass ceiling and moving up the ranks in Procurement and Supply Chain – the bad news is, their pay doesn't necessarily reflect their achievement. How can leaders halt this divergence and close the pay gap?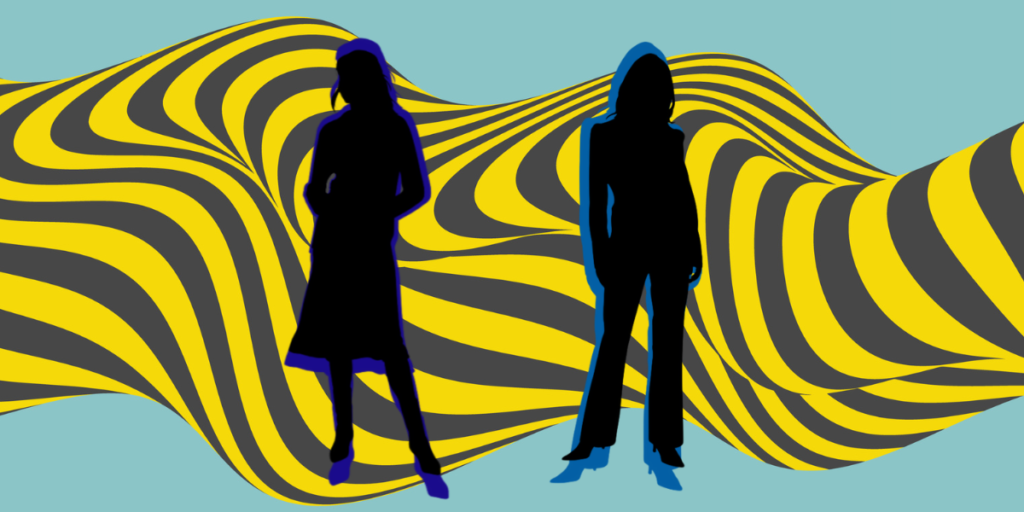 ---
Women Leaders who are Moving Mountains
Women are becoming more successful in 2020 than ever in moving into high level positions within major organisations.
According to the Cataylst Org. "In 2019 (2020 the percentage was unchanged), the proportion of women in senior management roles globally grew to 29%, the highest number ever recorded.
Therefore, women are breaking the glass ceiling in terms of 'moving up the ranks', but are we seeing the same with our pay? And what about women within the procurement and supply chain function?
Are both increasing in parallel, or is there an even bigger divergence amongst women in senior level roles?
Well, if you've read any of the earlier Procurious blogs, you'll know that unfortunately women looking for equal pay, is still a thing. The article cites that results reported by CIPS indicates that the "average pay gap in the profession overall narrowed slightly to 21% in 2019." When women are promoted to a higher position, this gap increases significantly.
To make things even worse, the gender pay gap for a senior position for women has risen to 35% in 2019. And when looking at the pay range, it can be upwards of +£23.2k difference.
So, despite the appearance of promotion and equality moving into the Executive levels, the pay is still lagging far behind. Not really a win-win situation for women (quite infuriating if you ask most of us).
Therefore, what can be done to help close and not exasperate this difference? And what can leaders in procurement and supply chain do to try and make a change for future generations?
Making the Mountain Climb worth the Effort
Seeing the huge disparity in senior level roles will only further detract women from the industry, which would only leave us at a huge disadvantage. According to American Express OPEN, growth in women-owned businesses has outpaced the overall increase in new businesses by 1.5 times.
Therefore, everyone within the procurement and supply chain function must do their part to close the gap (and make the climb worth the effort) for women globally. So just how can we do that?
Well, I'm glad you asked. Here are five basic steps any leader can take to help create equality for women.
1. Promote Wisely
When promoting women into higher positions, make sure they are not at the bottom of the pay scale. Make sure you or your HR partner does a benchmark pay assessment internally and externally to ensure fairness across the position.
2. Stop the Pregnancy / Child Penalisation
From personal experience, the way a company treats women going out on pregnancy leave can be drastically different.
In one company I was penalised monetarily (pro-rated) in my bonus, pay, and other compensation for taking off time. In the other, when I came back from leave, I was promoted, and got full bonus and salary increase.
In both cases I didn't even take the full six months allowed for in the state, only taking four months each time. But the disparity in pay, bonus, and other compensation is how women end up behind the curve. And something companies should not take lightly.
3. Encourage Talented Women Professionals to Switch Professions
If you have a business partner who is great at marketing, supplier negotiations, or has a breadth of experience with an executive presence, go after her to come and experience procurement or supply chain!
In many organisations you will find extremely talented women without direct procurement experience, but very aware of the processes and policies. That's what we like to call potential, especially when other functions tend to pay women more than procurement/supply chain.
They'll take with them this increase in salary/bonus and carry it forward into the industry. A win-win for orgfanisations and women alike.
4. Make Multiple Women Mentors a Standard
Do you know what's great? One-woman mentor. Do you know what's even better? Multiple women mentors! Why?
Not all women have the same issues, and not all will connect. It's like any other relationship. Therefore, having not just one but multiple mentors across the organization. Expediting the learning and leadership process, can only help propel women into higher paying opportunities.
Do what you need to go out of your way to help women employees to connect with.
5. Transparency in Salary
If you happen to live in the US, this practice of sharing pay information is actually protected by law (Department of Labor). But if you aren't, there are still other resources – Glassdoor.com, LinkedIn Salaries, etc.
Why is this useful? Well if can arm yourself with the information of pay range, you are less likely to underpay women or miss out on giving them fair pay from the start.
And if you are a woman looking for a new job or making a switch, it gives you the leverage during salary negotiations. So even if an employer doesn't want to give you a pay range, you can easily figure out how much they value you when they do. Information in this day and age is truly priceless!