How can procurement professionals learn from the tragic events at Grenfell tower in June 2017?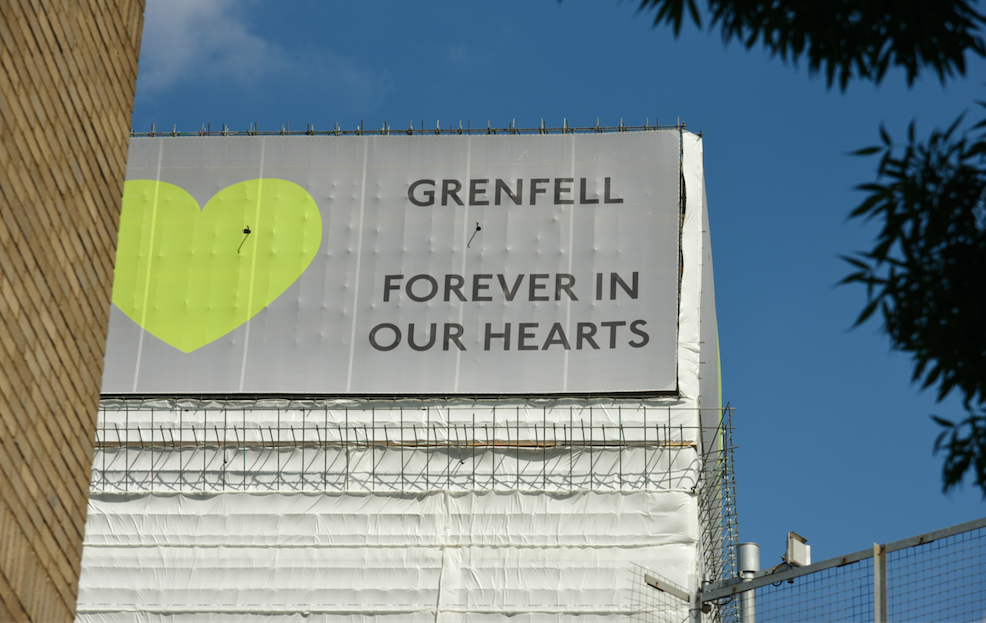 It's just over a year on from the Grenfell Tower fire, which claimed the lives of 72 people and marked the UK's worst residential fire since World War Two.
With the Grenfell Tower Inquiry ongoing; there are still so many unanswered questions regarding the circumstances of the fire. And for those directly impacted by the events, the trauma experienced is still very present.
As several victims and commentators have pointed out; those who lost their lives should not be allowed to die in vain. There are opportunities to learn, to improve policies and to ensure that the mistakes that were made will never be made again. Procurement should be at the forefront of these changes.
Last month, Claire Curtis-Thomas, British Board of Agrément chief executive, spoke at a select committee hearing on Dame Hackitt's review of Building Regulations. She labelled the procurement process a "fundamental problem" that has led companies to become "complicit in poor outcomes".
Has Grenfell changed procurement?
Alan Heron, director of procurement at Places for People (PfP), is one who believes the landscape has now changed for procurement. "It took something as horrible as Grenfell for people to realise there's a consequence to looking for the lowest price," he asserts. "It's refocused everyone away from ticket price and back to value, which is where it should have been all along."
A recent report conducted by Fusion21 investigates how procurement professionals working in the housing sector are reacting and adapting to the tragedy.
Throughout April and May 2018  Fusion21 surveyed 80 procurement professionals working for organisations that
collectively own more than a million homes.
The results suggest that social landlords are placing a much greater emphasis on quality when making procurement decisions following the fire.
50 per cent of respondents said the Grenfell Tower fire has meant their organisation now places greater emphasis on quality when making procurement decisions. Among those who said Grenfell had not affected their organisation's approach, were many who stated that quality was already vital

These professionals stated that there is now a greater focus on quality especially in relation to fire safety, and ensuring contractors had completely up-to-date information

 75 per cent of procurement professionals described compliance as "extremely important" when achieving value for money
Sarah Rothwell, Head of Member Engagement at Fusion21 explained "we conducted our Procurement Trends research in order to find out what was most important to procurement professionals after a hugely challenging couple of years for everyone in the housing sector.
"It will surprise no-one that, in the wake of the Grenfell Tower tragedy, the work of procurement teams around compliance hasbeen the focus of renewed scrutiny. The research findings [confirm this]."
Concerningly, 55 per cent of respondents admitted to feeling  some pressure to procure at the lowest price and one respondent, wished Grenfell had altered the emphasis their organisation placed on quality.
In other procurement news this week…
EU warns the US and China against a trade war
US president Donald Trump, Russian president Vladimir Putin and China have been urged to work with Europe to avoid trade wars and prevent "conflict and chaos"
Last week, European Council president, Donald Tusk, lambasted the US president's constant criticism of European allies and urged him to remember who his friends are when he meets Mr Putin
He said that Europe, China, the US and Russia had a "common duty" not to destroy the global order but to improve it by reforming international trade rules
Read more on The Independent
Could automation increase modern slavery?
In its annual Human Rights Outlook, Verisk Maplecroft warned "drastic" job losses caused by robot manufacturing were predicted to cause "a spike in slavery and labour abuses" over the next 20 years
It said more than half of jobs across the ASEAN-5 countries of Vietnam, Cambodia, Indonesia, Philippines and Thailand could be lost to automation, which could push already at-risk supply chain workers into forced labour
Women are likely to be disproportionately affected because of their high representation in the garment, textile and footwear industry, an area that is particularly at risk of automation, the report said
Read more on Supply Management 
Brexit puts food supply chains at risk
Perishable goods are particularly at risk when supply chains are delayed, and U.K. and EU food producers are on edge as the clock ticks down toward March 29, 2019
Earlier this year, food suppliers and manufacturers signed onto a manifesto advocating for frictionless trade and innovation-focused regulation
If, post-Brexit, enhanced border controls and regulatory checks are implemented between  nations, delays and even failed deliveries could result
With negotiations in flux, many U.K. and EU businesses have taken matters into their own hands. Several European companies are planning to relocate parts of their supply chain out of the U.K. About one-third of U.K. businesses with EU suppliers plan to replace them with British vendors
Read more on Supply Chain Dive