How can you make the most of your background and experience when interviewing for your first leadership role?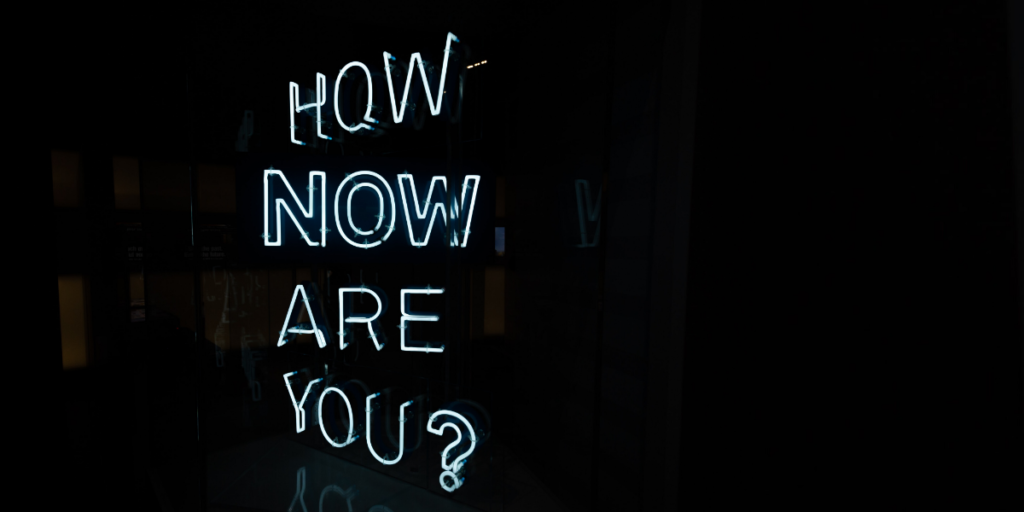 ---
There are phases in your career that are both exciting and terrifying. Most would agree that none are so scary as your first leadership role.
What do your team think of you? How on earth do you performance-manage someone? How do you manage the expectations of those above you if the members of your team aren't performing?
All these questions will most likely plague you on a daily basis. But they're also the exact questions you need to answer if you're interviewing for your first (official) leadership role.
In order to unravel the mystery of what a good interview for a first-time leadership role might look like, we chatted with Tony Megally, highly experienced recruiter and General Manager of The Source.
Tony gave us insights into how common it is to be interviewing for a first-time leadership role, what you'll most likely get asked and how to answer.
You want to become a leader. Should you change organisations to do so?
Meet Praveen. She's a Category Manager at a large bank. She's been in the position for 4 years, and she's ready to step up and take on a new challenge. She sees a team lead role at another large bank. Should she apply?
'There's definitely a few things I'd recommend for Praveen – or anyone in this situation – to consider before applying,' says Tony.
But what are these things? Tony recommends that before you apply externally to become a leader, you should all explore all opportunities within your own organisation to do so:
'If leadership is in your sights, you should have put that into your career development plan and be actively working towards it with your manager.'
But what if there simply aren't any leadership opportunities? Should you apply externally then?
'It depends,' says Tony.
'Most often, the business that is looking externally for leadership talent will be doing so because internal capability is either lacking or requires development. So you'll most likely need to have proven leadership experience to be able to bring value.'
How NOT to answer leadership interview questions
When it comes to how you answer leadership interview questions, Tony says that if you haven't formally been recognised as a leader or you don't have a great deal of experience, there are still many great ways to quantify what you've achieved.
But there's one thing you should never do when talking about your leadership experience and that is: not be honest.
Tony says: 'To be able to position yourself for success, you need to be totally transparent about your experience.
'It becomes obvious [that you're not being honest] when you're being asked about the experience you claim and you're unable to support it by providing thorough and relevant examples.'
Question 1: 'Talk me through your team leadership experience.'
If you're interviewing for a leadership position, one of the first questions you'll be asked is about your leadership experience. But even if you haven't had a leadership position in title, there are a number of ways you can answer this, says Tony.
He says you should talk about how you're developing the required skills through things you're already doing in your job.
For example: 'You might be a senior member of your team and have taken on the "unofficial" role as the 2IC.
'Or perhaps you're actively coaching and developing peers or other junior team members, or you're leading a project or a change initiative. These are all great examples that support your leadership ability and should be discussed as part of your experience suite.'
Question 2: 'Can you give an example of how you've led people through change and achieved a positive outcome?'
In the current business environment, managing change is an essential skill for a leader – more so than ever. But as change can be inherently challenging, businesses want to know their leaders can not only manage change but also do it in a way that gets a positive outcome.
When you're asked this question, Tony says, you need to emphasise two things:
How you have led people?
How did that leadership lead to a positive outcome for the business?
But the example you give doesn't have to be from an 'official' leadership role:
'Say, for example, you volunteered to lead a high-profile project. You'd talk about the scope of that project, your role as the leader and how you influenced, engaged and managed others, even if those people are not your "official" reports and were instead business stakeholders or individuals allocated as resources as part of the project team for which you were accountable.
'You'd then talk about how your negotiations or perhaps great communications with stakeholders resulted in the project saving X dollars, reducing risk, etc. Whatever the outcome was, you'd make the link between your leadership skills and that.'
Tony also says that when you're leading in this capacity, it's great to validate the outcome you're discussing by talking about how the project was received by the business's executive leadership team:
'Ideally, the project you've led will have been noticed by senior people in the business. Being able to validate your great results by saying "XYZ executive gave this feedback" is instrumental for highlighting your ability to both manage people and results but also your ability to manage up.'
Question 3: 'Tell me about a time when you performance-managed someone.'
One of the most challenging questions first-time leaders get asked is about performance management. It's challenging because if you haven't had an official leadership position, it's hard to quantify this.
But there are ways around this, says Tony. He recommends drawing on other experiences you've had, even if they're outside of work:
'I've met countless people who in their professional careers are not formally in leadership roles, but they might be leaders through their own side-hustle, or through other paid or voluntary employment.
'This leadership experience is relevant. As long as you're able to provide thorough examples of how you performance-counselled an individual and the process you went through, it's OK to discuss this in an interview.'
Question 4: 'Talk to me about what techniques you use to motivate a team.'
One of the big transitions we all need to make when moving from an individual contributor role to a leadership role is to begin to think more about our team and less about ourselves. This new way of thinking, Tony says, is something that most organisations want to see in their first-time leaders:
'Leadership, at its core, is about people and what comes with that is having a general concern for the needs of others. The quicker first-time leaders recognise this, the better they will be at their job.'
Tony believes that for this question, you can use outside-of-work examples if you need to:
'At an interview, detail how you've motivated groups of people – for example, perhaps you've coordinated social or sporting activities, or helped to identify capability gaps and then provided training as a motivational tool.'
Tony says that if you can provide an example of a time when you motivated people in challenging times, you'll be doing particularly well:
'One of my favourite [examples to hear] is where people have boosted morale in times of significant change.'
Interviewing for your first leadership role will most likely be tough. But preparation is key so ensure you have quantifiable answers to all of the above questions.
Have you interviewed for a leadership role for the first time? Was there anything else you were asked? Do you have any other recommendations? Let us know in the comments below.