Tom Derry, CEO – ISM shares his three top tips for early-career professionals who aspire to be a CPO or Head of Supply Chain in a leading organisation.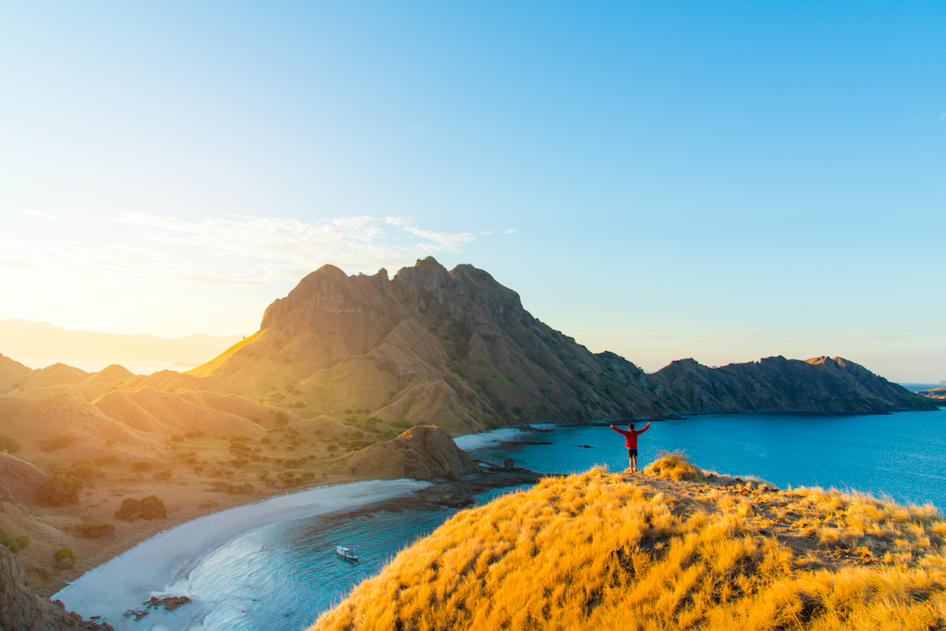 The next generation of CPOs and Heads of Supply Chain will need to be "next-level" talent.
"It's easy to point out a few critical success factors for people who have risen to the very top of the profession," explains ISM CEO – Tom Derry.
In this article Tom shares his three top tips for early-career professionals who aspire to be a CPO or Head of Supply Chain in a leading organisation.
1. Align yourself with the best in the business
One of most important things to do during the early years of your career is to align yourself with the best talent out there. "If you're just getting into the field or are early on in the field discover who has the best reputation, who's the best leader and who's regarded as being leading-edge and running a great organisation" Tom suggests. It's also advisable look at the company's reputation. "It's clear that certain companies have created an awful lot of talent in our profession, disproportionately more talent to other companies." So find those great leaders, at those great companies and that's going to be a launching pad for you."
2. Be courageous
"There are a lot of metrics of dubious value that we often pay attention to in the profession that have outlived their usefulness." Tom says. He advises professionals to try and link what they're doing day-to-day with what's driving value for the firm – whether it's bringing new products online, introducing new features to new products, driving top line revenue growth or increasing earnings per share by reducing cost. "Speak the language of the business and link explicitly what you're doing to driving those kinds of outcomes." This will help you to gain respect because that's how we keep score in business and those are the measures that matter the most."
3. Be competitive
"Businesses are about competition," asserts Tom. "It's about competition between firms but, frankly, it's also about competition within the firm to gain resources to win the opportunities for promotion and advancement." Tom believes it's important to understand that you are competing, you're being regarded by your superiors in the firm in terms of your output and your productivity. "You're in a competition for advancement – maybe it's advancement within the firm, maybe it's advancement in another firm but you have to recognise that and put your game face on every day. As they say in sport: leave everything on the field. At the end of the day someone may outcompete you if you're not taking that approach."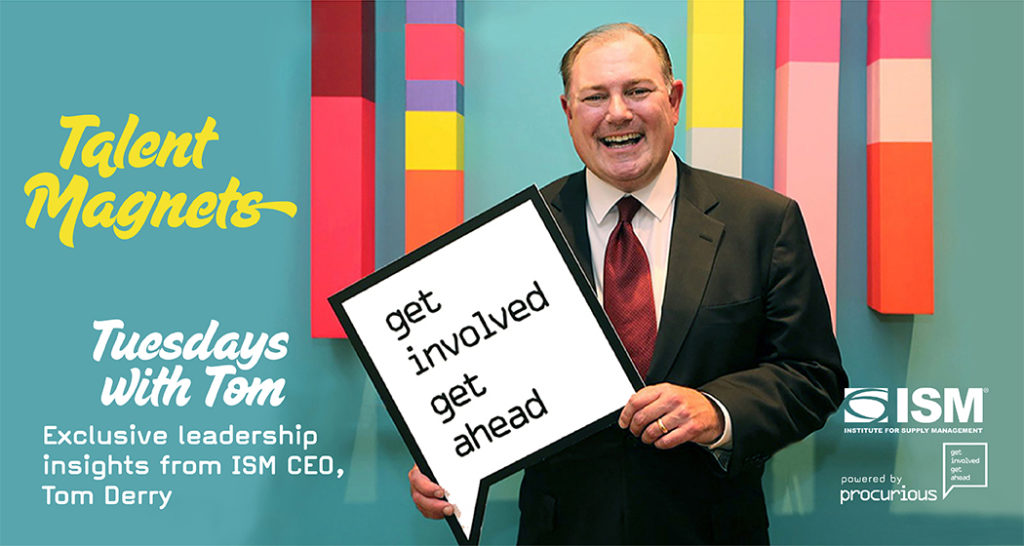 Part Five of Tuesdays with Tom is available now. Click here to sign up and hear ISM CEO Tom Derry discuss top tips for aspirational early-career professionals, how high profile leaders can become talent magnets in supply management and the latest data on salaries.
Want to get your wheels turning towards a supply chain career one could only dream of? Then don't miss our upcoming Career Boot Camp with IBM – a free 5-part podcast series with some of the very best of the best. Check it out here: https://www.procurious.com/career-boot-camp-2019