Fitness trackers are proving big business; if you need proof, just know that the likes of Nike, Sony, Fitbit, and Samsung have already jumped onboard the somewhat profitable activity train.
The Jawbone UP24 is another from this particular stable, in so much as it's an activity tracker designed to be worn on the wrist.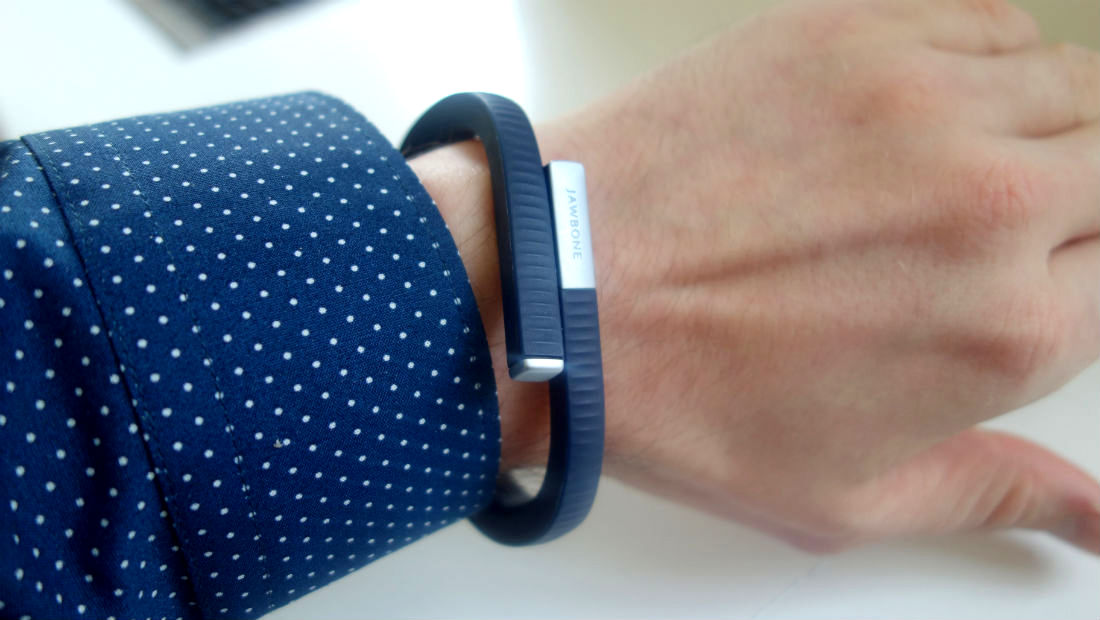 Design and appearance 
The Jawbone UP24's unobtrusive nature makes it perfect for those just dipping their toe into the activity tracker waters. If you're scared of making a statement,  and instead are looking to make small, gradual changes to your lifestyle, then this could be the fitness band for you.
For the fashion-conscious among you, the Jawbone UP24 is available in a variety of colours – namely: red, navy blue, lemon lime, onyx, persimmon, and pink coral.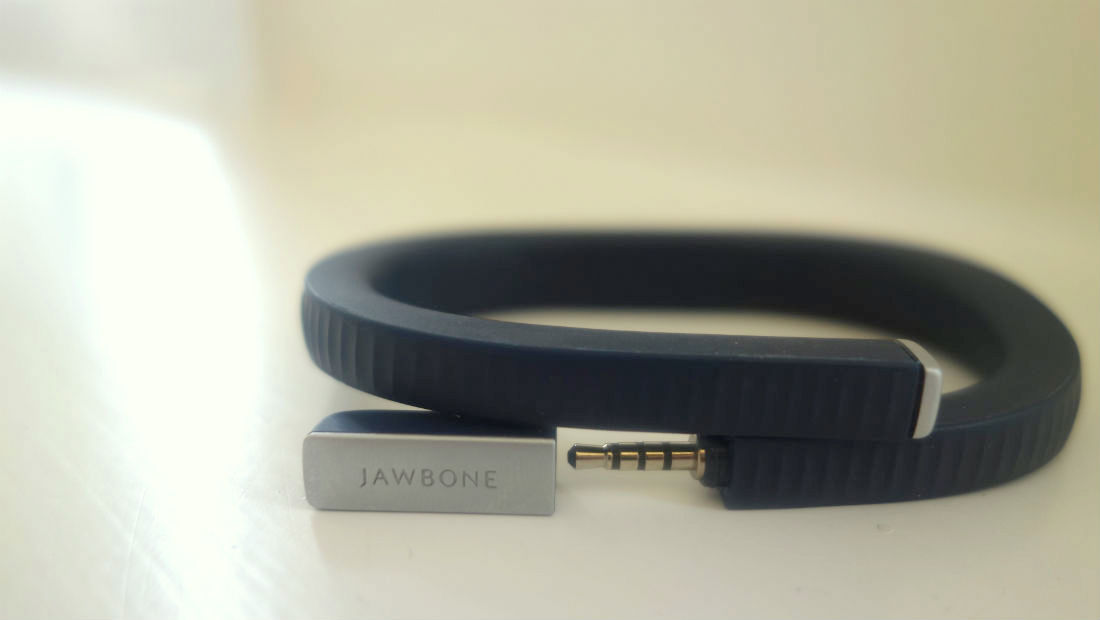 A selection of sizes (small, medium, and large) ensures you'll get the best fit – there's not much of a difference in weight between the models either. The UP24 weighs in at 19g, 22g, and 23g respectively.
The band itself is made out of toughened, textured rubber. And we had no concerns when it came to wearing it for long periods of time, as the rubber happily possesses hypoallergenic qualities (skin irritation be gone – hurrah!)
Charging is achieved via a 2.5mm connector (think headphone jack in all but function) – this isn't your standard USB charging cable. But you're only looking at around 80 minutes for a full charge when connected.
How does it work?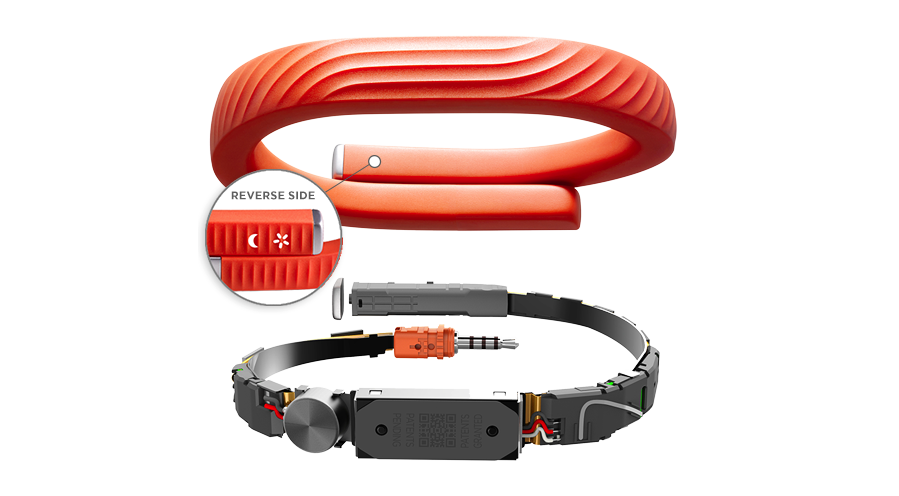 The UP24 couples a Tri-axis accelerometer with some natty algorithms to passively track and quantify your steps, distance, active and idle time.
By taking into account your age, gender, height and weight, the band can also calculate the number of calories burned during a period of activity.
The band itself tracks your movement and sleep, but elsewhere the UP app will keep tabs on your meals and mood.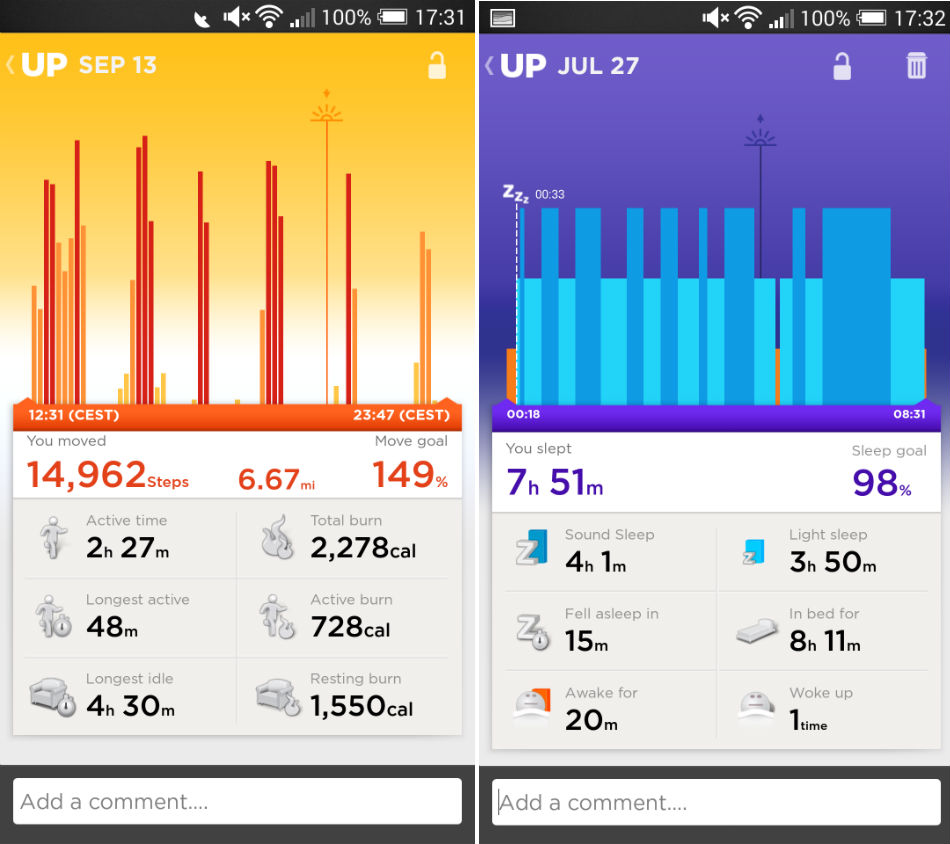 This is Jawbone's second activity tracker – the original Jawbone UP lacks the newies' Bluetooth Smart syncing (useful for viewing your data in real-time).
A lack of built-in screen means you'll still be reliant on your mobile – but you'll likely bump into a lamppost if you're constantly distracted/keep-checking your wrist. Suffice to say, this omission isn't exactly a deal-breaker. Plus, the band doesn't rely on an ever-present connection – you can happily go about your business without using your mobile as a crutch. When you get the itch to analyse your movements, simply make sure you're within reach of your Bluetooth-enabled device and press the button on the band to sync all recent data.
Currently none of the fitness bands in the marketplace offer any form of location-tracking. If you're after a solution that plots your run/route, a GPS running watch may better serve your needs.
In terms of record-keeping, the app puts in a sterling effort. Your steps (or progress towards the daily goal if you want to think of it that way) are displayed in the form of a helpful chart. Plus you can deep-dive to get a better look at specified time-periods, should you so wish.
Sleep is also displayed in this way – the chart will break your slumber down into heavy/light periods, duration, if you woke at all, and how many sheep you counted before nodding-off…
Gentle encouragement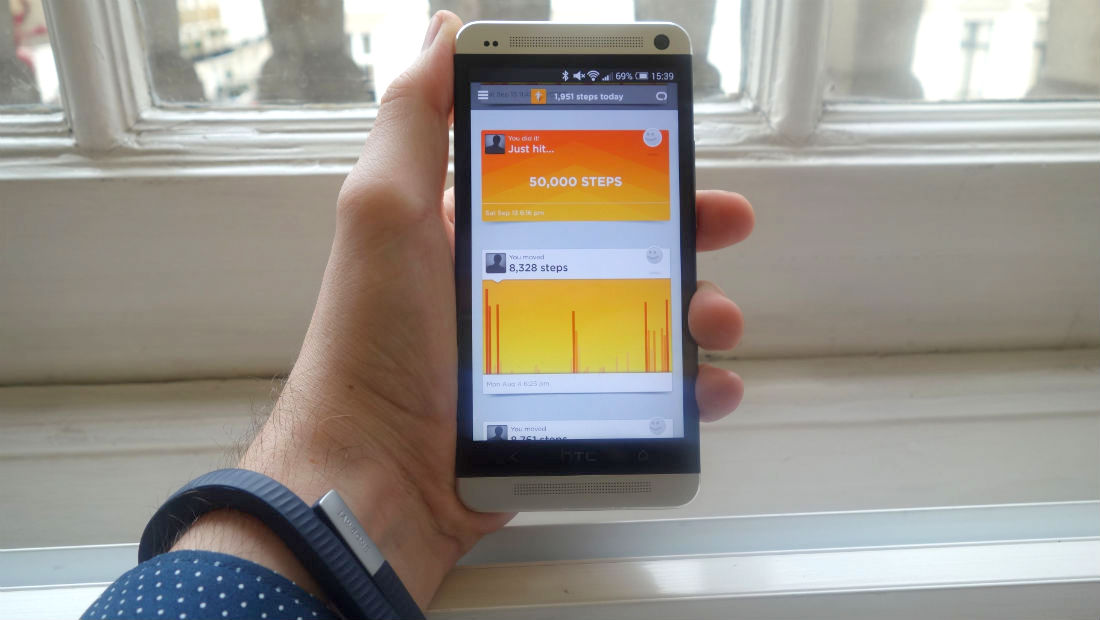 A little encouragement goes a long way… The UP app offers-up daily recommendations to help encourage healthy living. Whether these be around water intake, reminders to go to bed earlier, or you've just been inactive for too long. The band can be programmed to deliver vibrating reminders, which is useful for encouraging you to get up from your desk, and give your legs a shake. Coupled with the band, it's like having your very own motivational speaker on your wrist…
The iOS version of the UP app also allows you to track caffeine.
If you already use apps like RunKeeper, MyFitnessPal, etc. you can import data into the UP app and delve into the minutiae of your activity.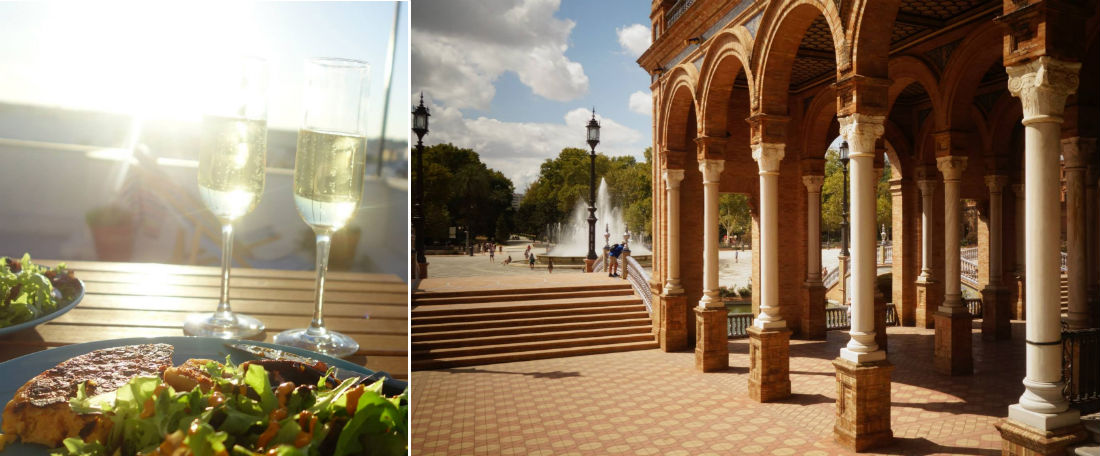 I took the UP24 band along with me to Seville. In such muggy climes it would've been foolish to do 'too much', but in the gaps between siesta and a hundred mouthfuls of tapas I managed to put in more than my recommended daily average.
During my tenure with the Jawbone UP24, news of a significant update was announced. The update brings with it increased battery life (a full 14 days – up from the 7 days fresh out of the box). Updating the band will erase all current activity mind, so make sure you've recently synced your Jawbone before carrying it out.
Like what you've heard? Price-wise you can get your hands on the Jawbone UP24 for around the £105 mark in Europe.