Procurement travel managers have a whole host of issues they need to take into account – from cost, efficiency and payment processing to data security, service reliability and employee safety.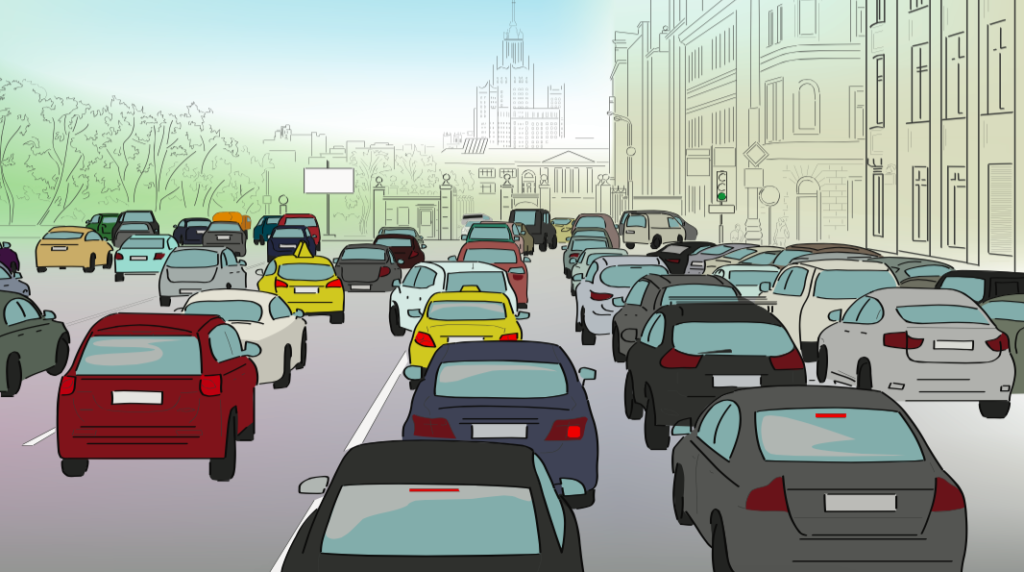 Today, corporate ground travel, both locally and globally, is remarkably complex with worsening traffic and congestion charges adding to the challenge of running a low cost, efficient operation. Meanwhile, employees, who are accustomed to the ease and efficiency of the technology they use outside of work, expect a better travel experience than ever before.
Procurement travel managers have a whole host of issues they need to take into account – from cost, efficiency and payment processing to data security, service reliability and employee safety. However, according to UK Taxi Expenses Review 2017 55 per cent of companies don't even have a defined travel policy.
24 per cent of financial decision makers rank travel as one of the most difficult operating expenses to control. Here are five factors that are contributing to the problem…
1. Wasted time
Think about how many people are involved in each travel expense that an employee submits. Firstly they need to fill out the expense form, which 60 per cent of employees fill out during working hours, spending up to an hour per month on bureaucracy. In 90 per cent of cases, the claim requires approval from a senior employee before it is finally sent to another party to be processed.
2. Cost inefficiencies
That's only half of it though. Over 50 per cent of employees round their claim up by an average of 25 per cent while a third admit to forgetting the fare before they have made a note of the charge. The subsequent expense claim discrepancies can lead to significant losses.
A number of other factors can also lead to financial losses that are hard to track, such as lack of employee punctuality that causes the overall fare to spike or unreliable travel service providers, which leads to lost business opportunities.
3. Lack of data
Only 31 per cent of companies feel that they have control over their data. This means that the vast majority believe their businesses are in the dark about their travel expenses. This can have a critical impact on productivity, costs and data security.
According to JP Morgan, for 39 per cent of travel managers travel data is necessary to enable successful negotiation with vendors. There are multiple reasons why travel information is vital, but if you don't have an advanced mechanism that lets you know who is travelling, when and where then it is virtually impossible to manage your travel expenses. In a modern, dynamic business real time data is required to know all of this information and more, including which projects or time periods are travel intensive so you can adjust your travel policy accordingly.
4. Hidden costs
To further complicate matters hidden costs are abound, which complicates a company's abilities to calculate expenses. This is most evident when employees are abroad. In an unfamiliar environment, employees are far more likely to hail a ride at a taxi rank, which is on average 40 per cent more expensive than doing so on the street or by calling a local service. Equally, ground travel costs are frequently folded into per diem payments so there is no clear data on travel expenses. On a local level, tips can vary widely and impact the bottom line. For example, in London, employees tip an average of 19 per cent and elsewhere, approximately 13 per cent.
5. Inadequate Security
While cost efficiency is an essential aspect of any company's travel policy, employee safety is also a vital concern. It's important to provide the highest standards of care to ensure the welfare of your employees. Can you guarantee they are having a consistent and comfortable travel experience? If they are abroad, can you still ensure their security and that they experience the same standards of driver safety, reliability and professionalism.
Clearly, travel can entail an array of unforeseen risks and costs and a lot of companies don't have a tight enough grasp of what is happening in the business.
What can you do about it?
You need to identify the where and how of your company travel and to achieve this you must think about your current travel needs. The following questions are a great way to get the ball rolling.
Have your needs evolved over time and are you keeping up?
Do you have a defined, company-wide travel policy?
How many of your employees travel and for what purpose?
Do your employees just travel with the city, between cities or also globally?
How are you ensuring the safety of your employees when they travel?
How closely can you track your travel activities and expenditure?
What reporting mechanisms do you have?
Which specific projects, business units or individuals are responsible for peak spend?
How many different service providers are you using and how reliable are they?
How much of your expenditure is accounted for with your current reporting system?
New Webinar: Rush Hour: High Risk, Hidden Costs and Unexpected Travel Spend
To start getting your corporate travel under control, register (it's free) for a new procurement webinar, which covers every aspect of how to manage the the total cost of ownership: Rush Hour: High Risk, Hidden Costs and Unexpected Travel Spend
The webinar will take place at 11am BST on 16th AprilSimply sign up via this form. You will then be added to the webinar mailing list, with details on how to access the webinar before it goes live.
If you can't catch the live stream, you can sign up at any time and catch the recorded version later via the Procurious site.