The theme of money is a very common one in the world of books and film. So what can our favourite fictional characters teach us about increasing our savings?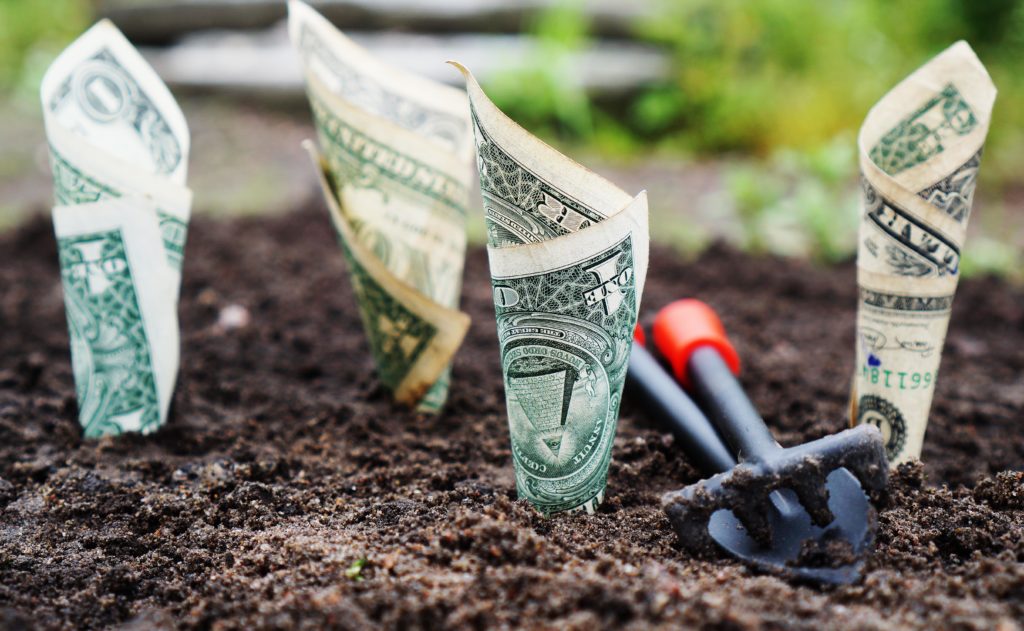 It's not too much of a stretch to suggest that procurement can learn a lot about saving from literary and film characters. Money is a common central theme in so many novels and movies and so it shouldn't come as a surprise that there is a multitude of good and bad examples of how organisations can manage their money. 
One of the many options available to organisations is to look for external assistance in the form of procurement consulting. To tie in with the idea of drawing inspiration from a network of sources, one particular strategy would be to use a Group Purchasing Organisation (GPO). A GPO draws uses the collective purchasing power of its members to achieve greater discounts and lower prices from suppliers. 
The benefits don't stop there. A GPO can apply various procurement strategies and actually increase organisational savings year-on-year. It's about selecting the right strategy or strategies. And this is where our movie and book characters come in.
Strategic Buying and Mr. Micawber
Wilkins Micawber is a primary character in the Charles Dickens novel, David Copperfield. The character has begat the 'Micawber Principle', which simply and eloquently states that if annual expenditure exceeds annual income, then the result is 'misery'. Though he seems to be better at offering this advice than taking it himself, this shows a good example of strategic buying.
In spite of some criticism faced, GPOs don't encourage greater spending or higher volume of purchasing – this is a myth! They do, however, utilise the greater buying power of the collective over the individual to provide lower prices for members. And then, in addition, keep these prices lower in the long-term by leveraging higher volumes and pre-negotiated contracts. 
Definitely no misery here if the strategic buying is carried out effectively, as this will result in continued savings for the organisation.
Monty Brewster and Centralised Procurement 
If you haven't seen the 1985 comedy classic, 'Brewster's Millions', then finish reading this first and then go and find it on whichever TV/film/streaming service you use! In the book and film, the titular Brewster must spend $30 million in 30 days in order to inherit $300 million. And there are a couple of catches:
if he fails to spend the full amount he is left with nothing; and
he cannot tell anyone the reason for his spending spree.
Let's set aside for a moment that this is every procurement professional's nightmare end user – off doing their own thing without communicating anything.
One of Brewster's main issues in spending the money is his well-meaning friend, Spike. While Brewster is off throwing money away, Spike is making shrewd investments and actually earning more. It's the very definition of decentralised procurement.
A GPO helps to build centralised procurement in the organisation and in its network of members. Communication is key and demand management strategies are developed by procurement in conjunction with end users, reducing excess usage. This is all supported by GPOs providing metrics and benchmarks from the network for all members to use. 
This again helps keeps the price down in the longer term and reduces the likelihood of an end user going on a Brewster-style spending spree!
Procurement Software and Nick Leeson
They say the best stories start with the kernel of truth. Well this one is based on a true story which helps to highlight the benefits of procurement software in both traceability and compliance. Ewan MacGregor plays real-life 'Rogue Trader', Nick Leeson, whose attempts to save and recoup money caused one of the biggest scandals in banking history.
Without trivialising the situation, or making light of what was a very damaging time for a large number of people, the film and real-life story highlight why organisations, and procurement within them, need high quality procurement software to track and manage spend. The concept of 'you can't save what you can't see', as well as ensuring that spend is compliant rather than non-contract or maverick, links heavily to the savings agenda.
Companies like Sourcing Insights provide world-class software and analytics which enable procurement to track and visualise data in real-time and see where future issues may lie. You may not have a Rogue Trader in your midst, but with the application of the right software you'll have greater control on your spend which will help to deliver savings year after year. 
Managing your Money
There's an idea in procurement that to get the best from spending, professionals need to spend the money like it's their own. But how about you engage some procurement consulting and get them to manage your money like it was their own?
Whether you are a Micawber or a Brewster, you can access the best knowledge and software, knowing that your money is safe in their hands. After all, it would be nice to be able to point to this success the next time your CFO asks "show me the money"!
From savings and pre-negotiated agreements, to spend analytics and collective buying power, GPOs provide a wealth of benefits to procurement organisations. Find out more by visiting UNA.com now.