The US Navy's recent purchase of two drone-incinerating laser cannons signals a turning-point in the ever-rising costs of sourcing – and firing – high-tech weaponry.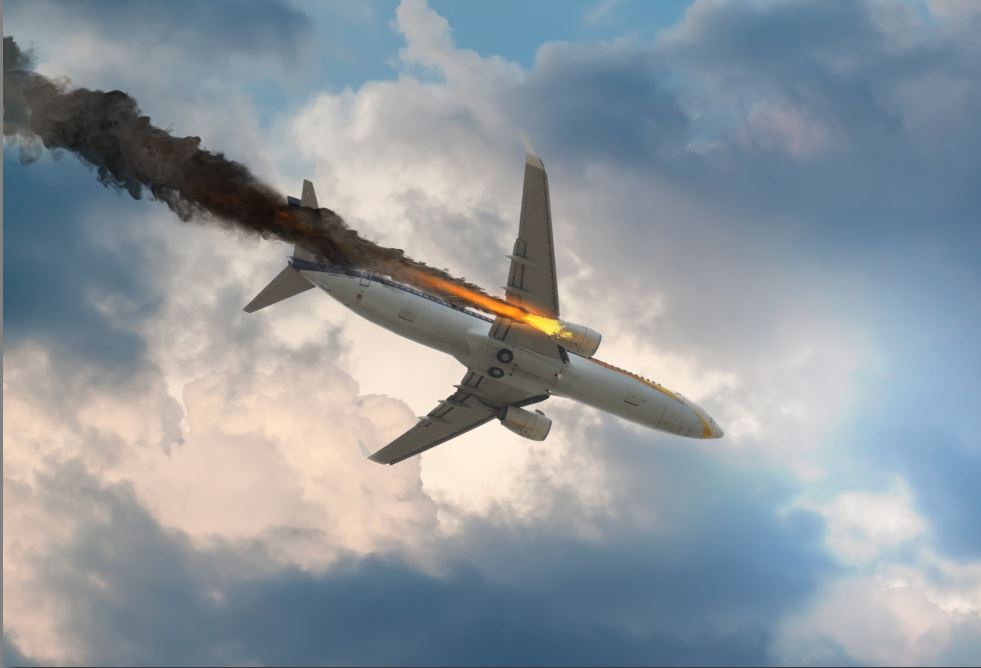 Remember the USS Zumwalt? Launched with much fanfare in 2013, the guided missile destroyer was equipped with 155-millimeter advanced gun systems, designed to fire the Long Range Land Attack Projective, a GPS-guided shell with a range of 60 miles. At an eye-watering $800,000 a round, however, the guns were simply too expensive to fire, and were soon replaced with a more affordable system.
Zumwalt provides an extreme example of the prohibitive cost of firing a weapon at sea. At its cheapest, a typical shipboard gun and missile arsenal costs $5,000 per shot.
That's why the US Navy's procurement of two high-powered lasers – developed by Lockheed Martin at $75 million each – will change the game for the expense of firing weaponry. One of the lasers is designed for testing on land, while the second will be installed aboard an Arleigh Burke-class destroyer by 2020.
The lasers are so cheap to run because firstly, solid state lasers run on electricity rather than chemicals, and secondly, they do not fire a projectile at all. A pulse of directed energy costs under one US dollar each – that's $799,999 cheaper than the Zumwalt rounds. At present, the lasers are primarily defensive, with the magazine limited only by the amount of energy pumped into it. Using 150 kw of power per shot, they are able to destroy small boats and shoot down unmanned aerial vehicles (drones). Upgrading their power to 300 kw could allow them to destroy fast-moving anti-ship missiles, while 1000 kw (one megawatt) worth of power could burn through 20 feet of steel in one second, easily enough to neutralise a fighter jet.
The Navy is clearly anticipating ordering more lasers. The contract with Lockheed Martin includes options worth an additional $800 million (nearly $950 million in total) to buy another 10 weapons and equip over 10% of the fleet's destroyers with high powered lasers.
The lasers were purchased against the background of China's reported testing of a ship-mounted rail gun, a weapon that uses powerful electromagnets to accelerate projectiles to over 3km/s. Again, these weapons are expected to be cheaper to fire than conventional guns as they will not require explosives or propellant to launch ammunition.
Several US contractors have attempted to build a rail gun including BAW Systems, which created a prototype, but the project was scrapped due to budget issues.
Chinese rail guns aside, observers have speculated that the 300 kw laser's ability to destroy small boats is a direct response to Iran's use of "swarm boat tactics" in the Strait of Hormuz. Iranian fast boats, typically armed with anti-ship cruise missiles and torpedoes, set off in an asymmetrical, dispersed fashion from hidden harbours in the Persian Gulf and then converge to surprise-attack an enemy ship. Laser weaponry has been mooted as the most promising solution to ward off this form of attack.
Meanwhile, Lockheed Martin has developed a ground vehicle-mounted laser system that can burn through tanks, and is working on an anti-missile laser that can be mounted on fighter jets. Defence contractor Raytheon built a laser that could be fired from a moving helicopter, along with a drone-destroying, laser-mounted dune buggy. Similarly, Boeing has developed an anti-drone laser cannon.
---
In other news this week:
Japan launches its own Belt and Road Initiative
Tokyo is deepening economic ties and security cooperation with multiple countries in an apparent bid to counter China's Belt and Road Initiative.
Japan's Foreign Minister Taro Kono has recently completed a tour where Japan made investment announcements in areas including Southeast Asia, Sri Lanka, Pakistan and the Baltics.
Tokyo has launched a US$200 billion infrastructure plan as they actively propose an alternative to the Chinese Belt and Road. Previously, the single biggest competitor to the Belt and Road Initiative was the Trans-Pacific Partnership trade pact, which collapsed after Washington withdrew.
Read more: http://www.scmp.com/news/asia/article/2132811/japan-takes-lead-countering-chinas-belt-and-road-initiative
Hummus crisis!
Drought in India, the world's largest producer of chickpeas, has resulted in several years of poor harvests and rising costs of products such as hummus globally.
India has had to buy chickpeas from growers in other countries, putting pressure on supply and driving up prices. British supermarkets have reported a 12% rise in a single year.
The unexpectedly severe drought has affected hundreds of million of people who rely on the harvest in India itself.
Read more: https://www.nytimes.com/2018/02/08/business/hummus-chickpeas-prices.html
FAA Drone Licensing Unpopular
According to a report from Gozmodo, the US Federal Aviation Administration has only acted once to enforce its licensing requirements for the operation of commercial drones.
The FAA began requiring licenses in 2016 for people operation drones for commercial use, including photographers, crop-sprayers, and pilots delivering goods via drones. Hobbyists are exempt from the license requirement, although all drones need to be registered. The licensing system is unpopular, with drone pilots having to pay $150 and pass a 60-question test with a 70%+ score.
Goods delivery via drones is an area of key interest for supply managers worldwide, along with associated regulatory and cost burdens.
Read more: https://www.gizmodo.com.au/2018/02/basically-no-one-is-getting-fined-for-flying-drones-without-a-license/