Your negotiation skills come into play practically every day in the procurement game. But that doesn't mean there isn't room for improvement.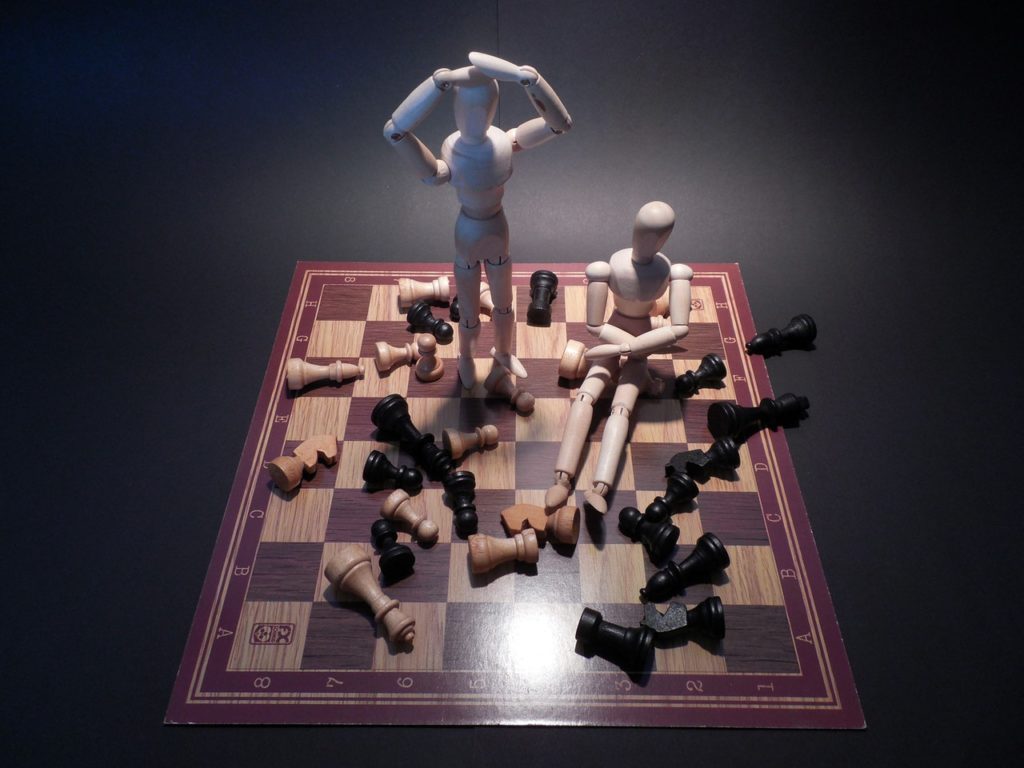 Strong negotiators master verbal, written and non-verbal communications. They're assertive, approachable and know what they want.
And while procurement professionals are relying on their negotiation skills more than most, there's always room for improvement to ensure you're getting what you want during the negotiation process, regardless of whether you're the buyer or seller.
Getting the Right Result
Strong negotiators rely on specific skills including patience, self-confidence and creativity. This is according to Australian business and leadership coach Cheryl Daley, who focuses specifically on the art of influencing others.
"People don't often believe they have strong negotiation skills, but it's a skill we all need in life, particularly in business. There's always better ways to approach negotiations, but we often fall into the same rut and forget about the importance of looking for new ways to get the result we want when negotiating," Daley says.
Negotiations often become a power-play between two parties, but the aim should be for everyone to walk away feeling good about the outcome, she says.
Long-Term vs. Short-Term
Anyone about to enter into a negotiation of any kind should start by determining the type of negotiation it will be.
"The type of negotiation will have a huge impact on the way you approach it. A buy and sell negotiation with someone you will deal with once, will be a completely different situation than if you're entering into something you believe will be a long-term partnership," Daley explains.
"The longer-term negotiation processes in the business world can take months or even years. These usually involve higher stakes, and can involve a discussion back and forth for some time until everyone has an outcome they are happy with."
Set Your Goals
Be sure to set the goals in your own mind, before the initial discussions with the other party, so you don't feel disadvantaged from the outset, Daley says.
"Be prepared to do some personal preparation before the first discussion with the other part. Always be polite and create a dialogue that doesn't position one party as the ultimate winner and the other one as the loser. Be firm, but not aggressive. Stay calm, because the moment you lose it, you've lost the battle."
Knowing what the other person's weaknesses are will really help. It's easy to be steamrolled by the other party if there's no connection or relationship in place, so take the time to get to know them, and how you can help them achieve what they're aiming for.
"It will always be more difficult to negotiate if you don't first ask a few questions of the other party first to determine whether you're able to solve their problems during the negotiation process. Otherwise, you could find yourself at a disadvantage," Daley adds.
Not All About Price
Meanwhile, licensed Buyers' Agent Nicole Marsh reminds us that negotiation isn't always just about price. Often, negotiating other terms for real estate buyers such as a longer settlement, being able to move in on an earlier date, or the vendor leaving behind the white goods is enough to get the deal over the line.
"Long term partnerships may require each party to make concessions to make it work and may involve more problem solving skills to get the deal across the line," Marsh says.
On the other hand, when a negotiation does come down to price, it's important to set a 'walk away' price so you don't agree to a higher price than you can afford, she says.
"It's never too late to look at how you approach your negotiations, and consider adding new skills to your repertoire," Marsh says.
Top Tips for Negotiating
Marsh also shared her top tips for negotiating:
Be firm, but not aggressive.
Strive for solutions that work for both parties.
Stay calm. Stick to the issue, and don't become hostile or frustrated.
Don't take it personally.
Pick a mutually convenient time and place for the negotiation to take place.
Put details in writing.
Consider whether you need legal advice.