By having an inclusive corporate environment for people we can make a change and improve the way society works…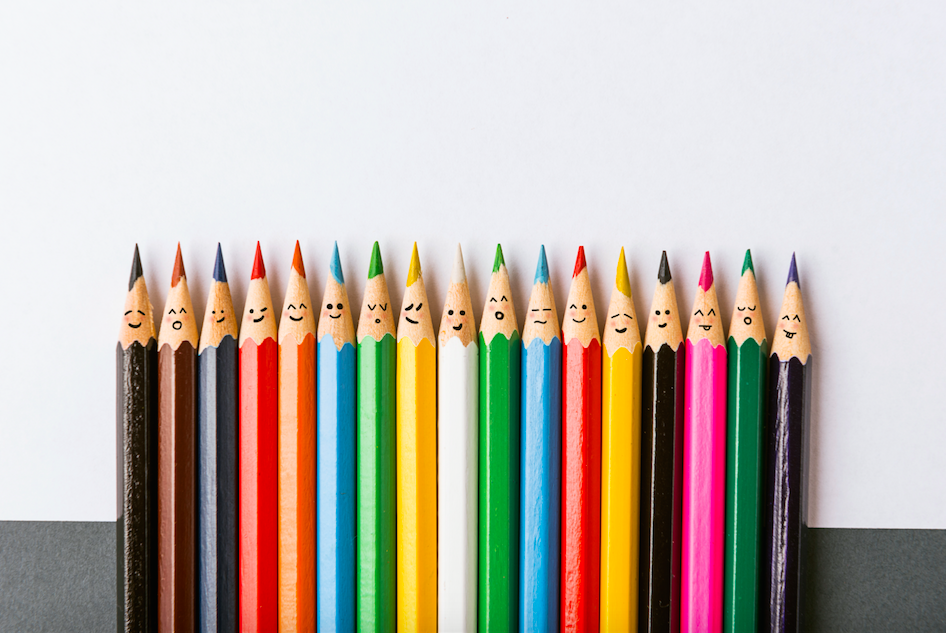 In today's workforce, diversity has become a buzzword, with organisations increasingly communicating its importance through their advertising and core business values.
But what does diversity mean, why is it important, how do you achieve it and, once you have it, what do you do with it?
Joelle Payom, Global Strategic Sourcing & Vendor Management Lead explains that there is an enormous pressure for organisations to hire people that are different. But alongside that moral pressure to 'do the right thing' is a very strong business case. "A UK report revealed that the British economy could be boosted by as much as £24 billion if black and minority talent was fully utilised . When you have a diversified workforce you have a broader [talent pool] who are able to bring different ways of working, different ways of dealing with issues and can provide greater innovation."
Putting the 'I' in D & I
As Joelle points out, there is no point in building a diverse workforce if it is not nurtured into being an inclusive one. "To reap the benefits of a diverse workforce it's vital to have an inclusive environment where everyone is treated equally, feels welcome to participate and can achieve their potential"
Diversity = The What
A mix of diverse types of people
Inclusion = The How
The strategies and behaviours that welcome, embrace and create value from diversity
"What is really at stake is not diversity, but inclusion. How do you make sure your diverse workforce will generate the expected benefits – that increased profitability – no matter who they are. You cannot simply integrate a human being [to the workforce] because they come with their own character and uniqueness.
"How do you ensure [everyone is able to] give their best to the company?"
Let People Be Themselves: It is the employer's role to ensure that all employees, no matter their specific characteristics, can be themselves. "In the corporate world we all have to fit in but fitting in doesn't mean you forget who you are."
Equity – The entire employee base should be given equal chances whether that's an equal chance to be promoted, equal pay or other opportunities within the organisation.
Intersectionality – A black man, who is a wheelchair user and identifies as gay might endure multiple forms of discrimination at the same time. To better include this person it doesn't make sense to only address one of these factors – you can't foster an inclusive environment without addressing everything. D & I teams often isolate their efforts on one particular minority group but the experience of a white woman might be very different to that of a black women, and that needs to be addressed when it comes to developing D & I strategies and policies.
Safe space – Employees should be encouraged to speak up about these issues without fear of retaliation. "Organisations must ensure their people management approaches don't put any group at a disadvantage."
"What I want people to take away is that diversity and inclusion (D & I) is not only for women or for people of different ethnicities or sexual orientation. It is for everybody. D & I , which is much more important than diversity, means that we need to provide each human being with equal treatment in the corporate world. By having an inclusive corporate environment for people we can make a change and improve the way society works."

Joelle Payom, Global Strategic Sourcing & Vendor Management Lead

Procure with Purpose
Procurious have partnered with SAP Ariba to create a global online group – Procure with Purpose.
Through Procure with Purpose, we're shining a light on the biggest issues – from Modern Slavery; to Minority Owned Business; and from Social Enterprises; to Diversity and Inclusion.
Click here to enroll and gain access to all future Procure with Purpose events including exclusive content, online events and regular webinars.