Like the Breakfast Club banding together to overcome Assistant Principal Vernon, life is much easier when we collaborate. And procurement should be no different.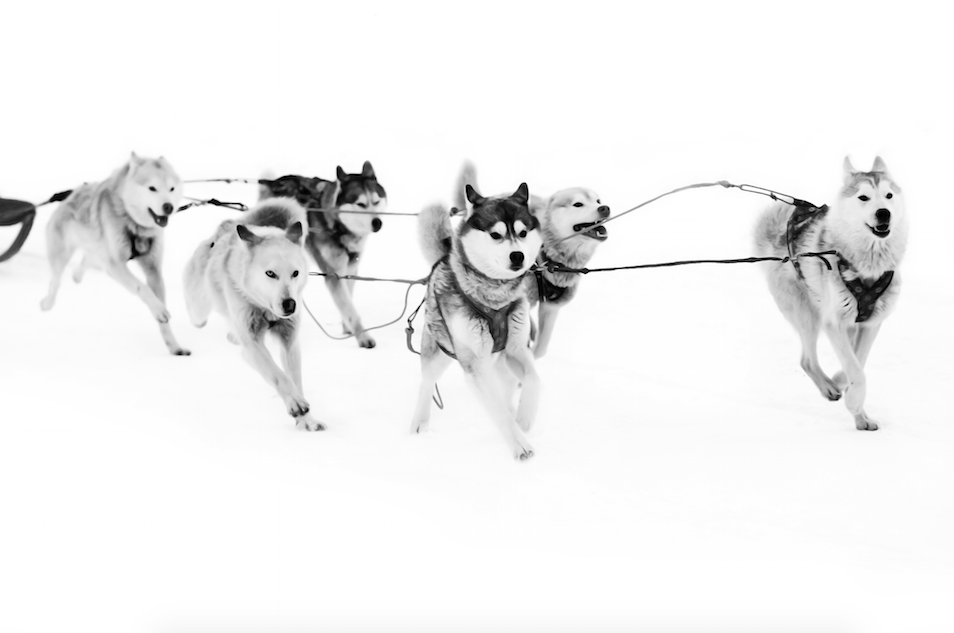 This year will be the year of collaboration in public sector procurement – you heard it here first! In the past, collaboration may have proved to be a step too far for some for various reasons. However, the challenge the public sector now faces is the need to use collaboration and collaborative procurement to share resources and find new, more efficient ways of working.
Procurement professionals are stretched thin. On one hand, we're trying to keep a handle on all the transactional tasks required to facilitate procurement. On the other, we're trying to influence and input to strategic decisions that could shape the professions future. So it's critical that we are using our time wisely and using all the tools at our disposal.
Collaboration can take many forms, but one thing is for sure – the public sector could be much better at it! Go back and look at your projects, tenders and contracts from 2018. How many of them did you start from scratch? Did you have, and maybe reject, the opportunity to work with other procurement teams? Did you approach other authorities or public sector institutions to see if you could get a copy of their documents?
The Breakfast Club started out the same way. They all considered that they were too different to get along, that they had nothing in common. They all approached the detention task as something to be done in isolation (or not done at all). It wasn't until they started talking (collaborating) that they realised that they could work better together. And in the end produced one assignment for all of them that did the same job.
Let's Get Collaborating
Collaboration should be both an internal and external activity. From the outset of any project or procurement exercise, procurement should be involved and working closely with their internal stakeholders to define requirements. Once these requirements are known, it's time to open up the field to the wider audience and see who has done this already.
Public sector procurement, as we have already said, spends a lot of valuable time and resources creating new documents that someone may, and probably has, created in the past. This is where the real benefit of a framework lies. Frameworks, Dynamic Purchasing Systems and other collaborative procurement opportunities can help reduce the time spent on administrative (read: non-strategic) tasks, saving money and freeing up resources.
This is the same even if you happen to be the Authority or public sector body setting up the framework itself. As with many of these things, putting the time and work in at the start can help to create savings and benefits further down the line.
Time vs. Inflexibility
A framework provides a list of pre-qualified suppliers, usually against a Lot with a specific scope of requirements, from which procurement can run mini competitions, create call off contracts or even direct award business.
From a buyer's point of view, there's no requirement to advertise opportunities under the framework, even if they are above OJEU values, on top of potential economies of scale and less time spent between identifying a need and fulfilling it. For suppliers it reduces the burden and costs of applying for tenders and potentially increases the possibility of winning business by focusing in on a smaller market.
However, this is not to say that frameworks aren't without their drawbacks. For buyers, the main issue is that once the framework is in place, it's not flexible in response to changes in the market. Neither new suppliers to the market nor previously unsuccessful supplier can access the framework and tender opportunities. This means buyers could be missing out on new solutions or have a framework whose scope is lagging behind new developments.
Suppliers face the possibility of spending significant time and money getting on the framework to not get any returns. Although they are on the framework, contracts may be awarded without competition, or not placed through the framework at all.
The Players
None of these drawbacks should put you off looking at using frameworks if your procurement needs can be met with them. There are a few big players in the public sector when it comes to collaborative frameworks all of whom are worth a look at.
These are just a few of the names you will inevitably come across when looking for a public sector collaborative procurement framework. The beauty of these organisations is that, despite crossover in the types of frameworks, they collectively cover pretty much anything you might want to buy. All the frameworks are easily accessible and open up a corner of the supply market for whatever your requirement is.
Shop around, see which framework suits you and your organisation the best and go from there. And if all else fails, look and see if you can set up something yourself. You may even be able to help your fellow public sector professionals (or work with them) to collectively meet your requirements.
I'd love to hear your thoughts on this article and the series of articles on the challenges facing public sector procurement in 2019. Leave your comments below, or get in touch directly, I'm always happy to chat!