If you've not yet had a chance to register for Big Ideas 2016 on the 21st of April, don't worry, you still have time!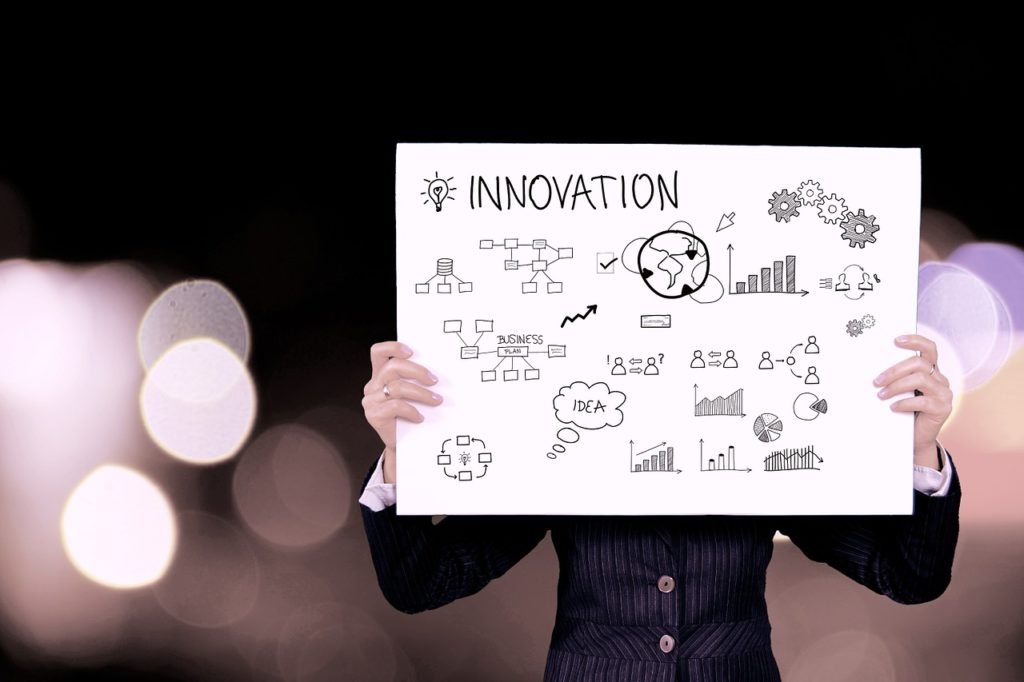 There are so many ways for you to get involved with the Big Ideas Summit as a digital delegate. We want your input so you can help to shape the agenda and amplify your Big Ideas for procurement through our global procurement community.
The more people that are involved, the better and more meaningful our discussions will be. Together, we can drive change.
If you're still not quite convinced that this is the event for you, take a look at these five compelling reasons to register for Big Ideas 2016 right now!
Hear from our Top Speakers
When you join the Big Ideas Summit Group on Procurious, you will automatically register for Big Ideas 2016 and gain access to exclusive discussions and footage from the event. You'll be able to hear from some of the most influential thought-leaders in procurement, supply chain and media.
We've secured a high calibre of thought leaders and keynote speakers, including:
Chris Sawchuk, Principal and Global Procurement Advisory Practice Leader, The Hackett Group

Gabe Perez, Vice President, Strategy & Market Development, Coupa Software
Paul Markillie, Innovation Editor, The Economist
Lucy Siegle, Journalist, Broadcast and Writer
You can find out more about our speakers here.
Get Your Questions Answered
Take advantage of this unique opportunity to submit your questions, again via our Big Ideas Summit Group, to our influencers and see how they tackle your toughest challenges on the spot.
On Twitter? You can also submit your questions by tweeting us @procurious_ using the hashtag: #BigIdeas2016.
Expand Your Global Network
The value of networking with your global peers shouldn't be underestimated. There's someone out there who knows the answer to your most pressing procurement questions. And they are waiting to share their experience and knowledge with the community.
They've walked in your shoes, so why not tap into their experience? The Big Ideas Summit is as much about championing the use of social media as it is the big issues.
If you're new to our community and haven't yet got involved, this is the perfect opportunity to do so.
We'll be on the lookout for the digital delegates with the biggest and best ideas. And by leveraging our network of thought-leaders, we can work together to develop these ideas, introduce influential contacts to your network, and help make them a reality.
Tell Us Your Big Idea
As well as hearing our influencers' Big Ideas, by registering you'll be able to submit your own. We believe everyone has a unique vantage point in the industries, communities and businesses they work in. So here is an opportunity to get your Big Idea across, and boost your own personal brand.
Procurious wants you to share your ideas with our community by creating a 60 second video. It's super easy to do this on your computer, laptop or phone – whatever works for you! We've provided some more detailed advice here on how to submit your Big Idea.
Access Exclusive Content from the Day
Expand your knowledge, stay informed, and be inspired through swathes of exclusive content only available to Procurious members.
On the day we'll be updating the Group Page with photos from the event, highlights from our sessions, and updates on the discussions. In the days following you'll be able to watch full videos from our think-tanks, as well as hear all of our influencers' Big Ideas, digest articles and interviews from those who were in attendance.
So what are you waiting for? Even though there are just 3 days to go, you still have time to take advantage of everything the Big Ideas Summit 2016 has to offer.
Register for Big Ideas 2016 at www.bigideassummit.com, join our Procurious group, and Tweet your thoughts and Big Ideas to us using #BigIdeas2016.
Don't miss out on this truly excellent event and the chance to participate in discussions that will shape the future of the procurement profession. Get Involved, register today.