Benjamin Franklin said, "An ounce of prevention is worth a pound of cure." When preventing procurement fraud, the Fraud Triangle is an organisation's key tool.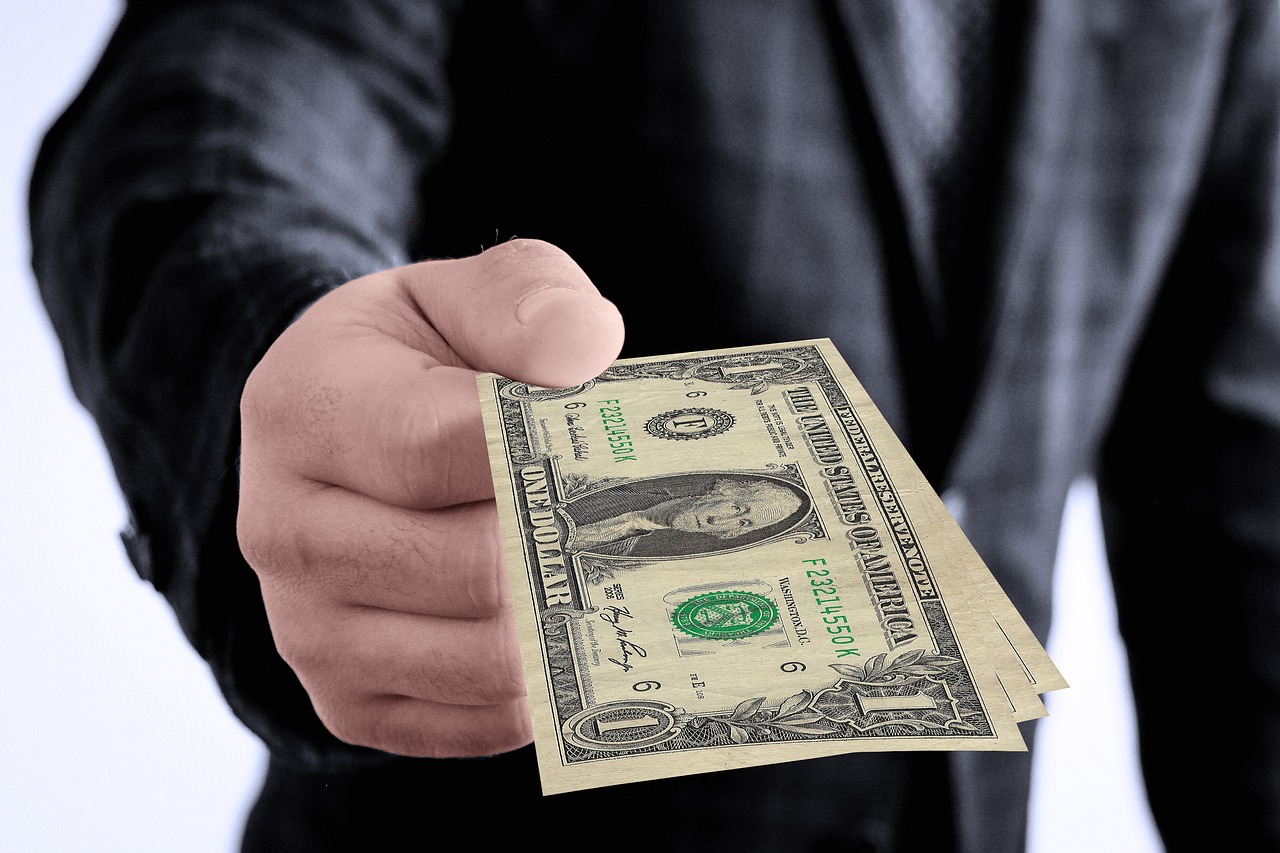 The Petrobras scandal in Brazil has shown the potential for corruption and fraud in procurement. In light of this, our Thursday throwback takes us back to Hillary Ohlmann's article on preventing procurement fraud and corruption using the Fraud Triangle.
Corruption & The Fraud Triangle
In light of the Petrobras corruption scandal in the headlines this week, our Thursday throwback this week
Donald Cressey is credited with creating the fraud triangle, which outlines the theory behind why people commit occupational fraud. Cressey identified the three legs of the fraud triangle as pressure, opportunity, and rationalisation.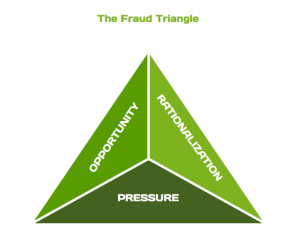 Let's take a look at steps your organisation can take in order to address these three areas and avoid procurement corruption and fraud.
Pressure
The pressure factor is essentially what motivates someone to commit fraud. Usually the motivation is financial in nature, and falls under one of two categories: personal or professional.
Personal pressure examples:

unpaid personal debts
desire for status symbols (money, house, car, etc.)
inability to pay bills
Professional pressure examples:

need to meet productivity targets
need to prove financial gains
feeling job is at risk
How to mitigate pressure:
1. Adequate compensation
While adequate compensation will depend on the organisation, country, and individual employee, procurement employees should not be at the bottom when it comes to compensation.
Procurement professionals, at all levels, require a specific skill set to effectively do their job, and their compensation should reflect the value they bring to the company.
2. Realistic performance KPIs
This requires good communication with all stakeholders. Set KPIs and then review them frequently to make sure your procurement goals are realistic.
3. Adequate procurement budget
One way to avoid procurement corruption and fraud is to make sure your procurement department has sufficient funds for staffing, tools, and training. Being forced to cut corners can quickly lead to unethical decision-making.
4. Company-wide no gift policy
Suppliers often give gifts to procurement as a way to build relationships and show goodwill. Yet, these gifts may make it hard for procurement officers to remain entirely neutral. If Procurement is not allowed to accept gifts, enact the same policy for all departments as a way to reinforce a company-wide ethics policy.
In some parts of the world, it may be difficult to go 100 per cent no gift. If you do decide to allow Procurement to accept certain gifts, such as lunch or small tokens under a specific dollar amount, make sure the policy is crystal clear and communicated to all employees.
5. Recognise employee value
Adequate compensation is one way to recognise employee value, but other signs of appreciation can also go a long way. If your company has a no gift policy, perhaps set aside a portion of the budget for a procurement dinner, or event to celebrate when certain objectives are met.
Opportunity
The opportunity to commit fraud has to meet two basic standards. The person must have the technical know-how to take advantage of the system, and the ability to keep it a secret. You can decrease the opportunities for fraud by:
1. Implementing a transparent procurement process

Adopt an e-procurement solution – E-procurement software is the best way to make sure your procurement data is transparent and easily accessible for audits. You can also assign permissions within the tool, making it easy to allow top management access to all processes, while also limiting who can add suppliers, change supplier contact information, make awards, etc.
Educating your employees about the process and how to identify red flags – While it may be a given buyers within the procurement department understand the sourcing and purchasing process, buyers on the outside may not have such a clear understanding. Anti-fraud measures require all hands on deck.
Monitor the data in the system – Implementing e-procurement software is just the first step to a transparent procurement process. You'll need to continuously monitor the data in your chosen e-procurement solution and the ERP to look for any irregularities.
2. Segment purchasing responsibilities
Divide responsibilities to keep any one person from having too much power over purchasing decisions. You may also find it beneficial to rotate responsibilities on a regular basis, but when you do so, make sure to update any employee permissions in your e-procurement solution.
For example, some companies rotate procurement employees between categories to avoid any one person having too much close contact with suppliers.
3. Adopt a four-eyes rule for approvals
Schoolyard bullies use "four-eyes" as an insult, but when avoiding corruption and fraud, the four-eyes strategy is best practice. More eyes on decisions means it's harder for would-be fraudsters to keep their crimes secret.
4. Perform regular and surprise internal and external audits for all purchases
Audits are not a sign of mistrust. Consider them more like a doctor's check-up. You should hope that everything checks out, but if you note any irregularities, you can take action to straighten them out before significant damage is done.
5. Manage both suppliers and their subcontractors
Your supply chain doesn't stop with your suppliers. It's likely they've hired subcontractors. The business practices of these subcontractors will reflect on your business.
Unfortunately, many companies have learned this the hard way. Your company should have a Supplier Code of Conduct, and signing off on it should be mandatory for all suppliers and their subcontractors.
Rationalisation
Rationalisation is the process of excusing one's acts, and finding ways to justify behaving in a way that you know to be unethical or criminal.
It can take a number of forms:
An exaggerated belief in one's value (e.g. I'm entitled to this because I work hard.);
A belief in a greater good (e.g. I'm doing this for my family.);
Dissatisfaction with the company (The company is cheating others, so I can cheat the company.);
Or comparisons with others (Everyone else has nice things. Why can't I?).
How to avoid the pitfalls of rationalisation
1. Hire ethical employees
This one looks like a no-brainer, but it's easier said than done. However, if ethics are important to you (as they should be), they need to be discussed from the very first interview. Research your potential employees like you research potential suppliers. Step away if anything looks fishy.
2. Model ethical behaviour at the top and reinforce it through company-wide policy
It's all about company culture. How can you expect employees low down on the ladder to behave ethically if the top management is constantly cutting corners and making ethically dubious decisions? Don't fall into a "do as I say, not as I do" mindset. Give your employees a good model to follow.
3. Adopt a zero tolerance policy for fraud and corruption
There's the carrot, and then there's the stick. Just as you would outline expected behaviour, so, too, should you outline punishments for breaking the rules. Also, don't make idle threats. If you have a zero tolerance policy, then it should be zero tolerance. If you're not prepared to follow through, adjust your policy to reflect the true consequences for fraudulent actions.
Part of procurement corruption and fraud prevention should be based on the realisation that, yes, it can happen to your organisation. No company is immune.
However, those companies with the lowest cases of fraud and corruption have taken steps to prevent it before it happens. If you're waiting for a big scandal to break before mitigating this risk, then you're already too late.