Sometimes it's hard to shift the balance of power in long-term relationships. But 10 negotiation experts have some tips on how to do this.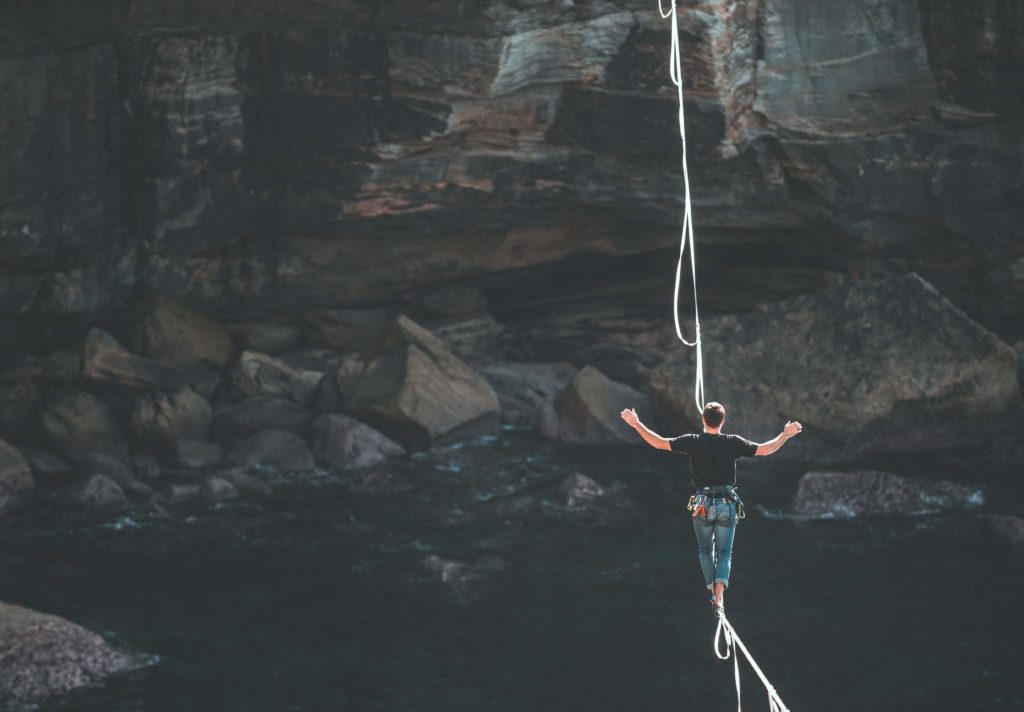 This article was based on research conducted by Conti Advanced Business Learning (www.cabl.ch), a Swiss training company that specialises in Negotiation & Influencing training.
The relentless assessment and recognition of "who's got the power in this discussion" plays a vital role in the success of your negotiations. In a roundtable discussion featuring 10 senior Sales and Procurement experts, we explored a number of strategies that aid in tilting the scales in your favour. The six key dimensions we singled out are investigated below:
1. Having the mindset to create leverage
As Laurence Perot, Head of Global Supply Chain Procurement at Logitech, highlights, "we need to create leverage if there is none." She explains that an effective way to do this is by working at different levels throughout the organisation.
"In my past experience in Logitech, we needed to negotiate a contract with a much larger company however they did not want to have a contract in place. To counter this, we worked internally with our R&D team that had a close collaboration with the supplier. Then we got the approval from the CPO and the Executive Team to our strategy: "No contract, no new designs".
The supplier was reluctant at first, however, after consulting the R&D and executive teams at Logitech, finally took us seriously and we could agree a contract within two months."
2. Building Alternatives
It was consensus among the procurement and sales professionals during the roundtable that the balance of power in negotiations shifts when there are alternatives.
Giuseppe Conti, Founder of Conti Advanced Business Learning, added that 'moving to performance specs or removing a technological barrier may help us to enlarge our portfolio of alternatives.".
Joerg Steinhaeuser, Vice President Global Sourcing at General Mills, added that "sometimes negotiators use bluffing, but going down the road of bluffing can significantly and negatively damage the trust between the two parties.
Building real alternatives is always much better although you may not need to completely implement your BATNA if you are aligned well internally." Fundamentally speaking, lasting relationships with liars and bluffers is not possible and long-term business relationships fail when there is no trust.
3. Effective Preparation
Regina Roos, Sales Transformation Manager at Marketing & Innovation Group, emphasises how preparation and bringing a "can do" attitude when negotiating can make all the difference.
Salespeople usually take much more time for preparation than Procurement people and tend to have a better knowledge of the market. Francesco Lucchetta, Procurement Director EMEAI at Pentair, adds that preparation includes choosing the right supplier.
For instance, "do we have some power with this supplier over the total business? Can we choose not to give them future business that is attractive to them?" It is easy to focus on keeping the business momentum moving forward but if you overlook the future implications of your decision, the gains today may be overcome by the loses tomorrow.
4. Exploiting the Power of Emotions
Daniele Giorgi, Director of Procurement at Ferring, recalls a past negotiation with a supplier much bigger than his company while working in Pharma in a single source supply situation. He then talked about the impact this project would have on the patient and on families, colleagues, friends or other members of society like themselves.
"Using the emotional side and talking about "how we can help couples have babies" is a more powerful argument than dry facts." Our counterparts have the same set of human needs that we do, and connecting with them on a human level will strengthen your ongoing working relationship.
5. Using a Fear of Loss
As Ifti Ahmed, Managing Partner, Titanium-Partners explains, "the fear of loss is significantly more motivational to get someone to move from their position. If the other party feels that they will lose something valuable, they are more likely to move in the direction you want."
This echoes Kahneman & Tversky research outlined in their 1979 book Prospect Theory: An analysis of decision under risk. They go into detail about how people are more likely to take a risk to avoid a loss than they are to take a risk for an equivalent gain.
Conversely, in a long-term partnership or relations, we should also take into account the impact that this has on the relationship and the trust between the two parties.
6. Penetrating the Other Party's Organisation
As Marco Martelli, Vice President Procurement at Tetra Pak, underlines "Negotiation is a power game. If you sell, you try to understand how to penetrate the other organisation. You try to understand the structure, the decision makers, and more specifically, you play on the lack of internal alignment. The ideal goal is to sell to Engineering and get the bill to be paid by Procurement."
Giuseppe Conti adds that the effective Seller is able to differentiate himself via innovation/technology/business model/branding so that the buyer's organisation wants to buy only from them.
These answers were collected by Giuseppe Conti, Founder and Managing Partner of Conti Advanced Business Learning (www.cabl.ch), a consulting firm that specialises in negotiation & influencing. This article is part of a series aimed at collecting real-life negotiation experiences from Procurement executives. Explore other negotiation topics on the Conti Advanced Business Learning YouTube Channel or visit the website, www.cabl.ch.