Challenging, controversial and, for small organisations, potentially crippling, but for many, Loss Leading remains a popular strategy. Is there a sustainable way procurement can use this strategy to deliver real savings?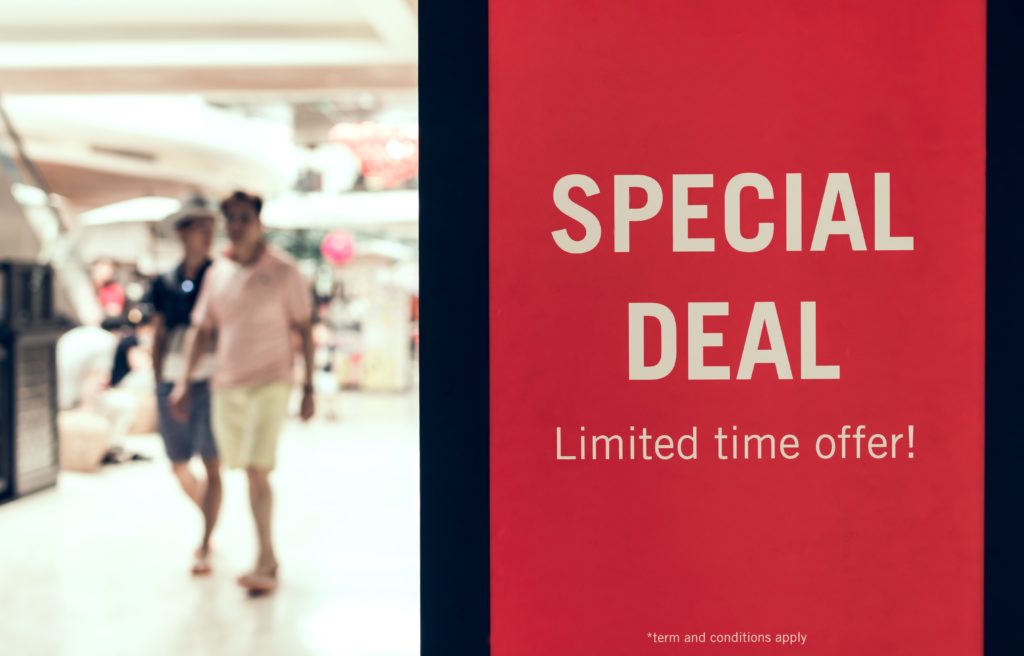 Loss Leading is the practice of selling products at, or just below, cost price, with the aim of bringing consumers into a store and then selling add-on items to the original product, or encourage impulse purchases. And when the average consumer spends $5,400 per year on impulse purchases, you can understand the attractiveness of this.
If you have been shopping for groceries, a new mobile phone, electronics or even a new car, the chances are fairly high that you have encountered a Loss Leader pricing strategy. So common are these deals across a whole range of goods and services that it's probable you have encountered this strategy without even realising it.
It's the notion that this strategy is somehow underhand that, in spite of its popularity, has led to controversy. It's even been banned in half of US states and some European countries. Why? Because there is a widely held belief that the practice doesn't promote competition and may harm consumers in the long-term.
Reduced Competition?
The fact that the strategy has been banned in half of US states suggests that the practice has more negative connotations than positive. In most cases, the belief is that Loss Leading actually reduces market competition to the detriment of the consumer.
Large organisations, the likes of Amazon, Walmart and Apple for example, have broad product ranges and the ability to withstand losses from these products by having a greater profit margin on others. Smaller organisations don't have this luxury and either choose not to stock a product or sell it for more, reducing consumer choice.
It's not all positive for organisations either. Savvy consumers may only look for the introductory offer or the products at the loss leading price, and not buy add-ons. This is termed as 'cherry picking' and may cause financial issues for even large organisations in the long-term. There may also be a knock-on effect in the supply chain as manufacturers may be required, or feel the need, to keep prices low so that loss leading strategies can continue.
There are positives for organisations and consumers though. Organisations may use it as a strategy to increase sales or engage consumers on a new product, with consumers benefiting from better deals and lower prices.
Could we then be looking at a situation where unsustainable loss leading is the issue, where the strategy is actively used to reduce competition or drive other organisations out of business? And how does all of this relate to procurement?
Sustainable Loss Leading
For procurement, introductory pricing and negotiated discounts are commonplace. Across all industries and sectors, suppliers will try to get a foot in the door with an organisation, offering lower prices, demonstrations and even free samples. While regulations and transparency should stop this having a direct correlation to contracts awarded, there is benefit that procurement can derive from this.
Where suppliers can accommodate lower prices, a loss leading strategy on price plays right into procurement's hands. As the profession looks to drive down costs in both direct and indirect sourcing, procurement strategies are looking for greater innovation and strategic buying initiatives to achieve this, without just chipping away at profit margins.
The Power of GPOs
Let's say, hypothetically, that procurement professionals are looking at loss leading strategies without knowing that this is what they are. A good procurement strategy would focus on ensuring that no matter how low the price is, it is sustainable for the market and the supplier. After all, it's no use driving prices down and putting your supplier out of business.
What if there was a solution in the market that would enable sustainable loss leading prices over the longer term, which procurement could take advantage of? The good news is that there is in the form of Group Purchasing Organisations (GPOs). Linking up with a GPO doesn't diminish procurement's role, rather it enhances it. Supplier consolidation activities can be aided and it's not a 'race to the bottom' in pricing, meaning that required quality levels will be maintained.
GPOs will assist in gaining the best prices possible through sourcing at bulk rates, without the individual organisations having to increase their purchasing volumes. The GPO can then guarantee that these prices stay low, at the 'loss leader' level for the life of the contract, through the use of pre-negotiated contracts and the fact that, due to the volume, even the smallest organisation is treated as a key customer for the supply base.
Turning the Negative Positive
As you can see, when done sensitively and sustainably, a loss leading strategy for savings can actually be a positive for procurement. Not only that, but by taking the route of the GPO, the strategy is open for the first time to smaller organisations, without the potentially fatal risks attached to it. As procurement strategies go, it's a strong one, allowing for wider input and not undermining strategic supplier relationships.
Who knows, you might even earn your organisation a slice of that impulse spend. Now that would be a good outcome, wouldn't it?
Want to know how to gain the benefits of sustainable loss leading without any of the negatives? Then contact UNA today and join their growing network.