We're told Blockchain is a huge game changer, that it's the biggest innovation since the internet. But we're also told it's overhyped, it's no big deal and that it has some serious limitations. So…what's the truth?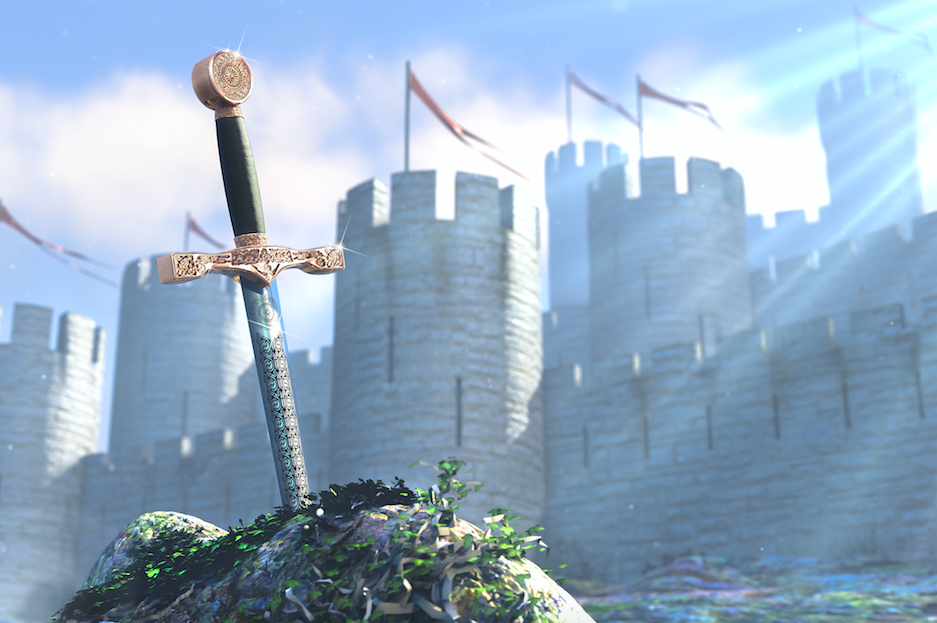 "Depending on who you ask, blockchains are either the most important technological innovation since the internet or a solution looking for a problem." These are the opening words to a recent Wired article, entitled: The Guide to Blockchain.
And they certainly resonate with procurement professionals across the globe.
We're told Blockchain is a huge game changer, that it's the biggest innovation since the internet; it's unhackable, it's pervasive, it's unparalleled and ultimately…it's coming to the mainstream imminently.
But on the other hand, we're told that Blockchain is overhyped, it's no big deal, it has some serious limitations and, whilst it might be a pretty cool piece of technology, it's certainly not the procurement disruptor that it's hailed to be…
It's no surprise that when it comes to Blockchain procurement pros don't know who to believe when to expect its takeover or how to prepare.
So we've enlisted the help of some blockchain experts to give you the truth, the whole truth and nothing but the truth.
On 7th August,  Procurious presents: Blockchain: The Technology, the Myth, the… Legend?
Blockchain: The Technology, the Myth, the… Legend?
We'll be discussing: 
How will Blockchain impact procurement?
What are some of the most common misconceptions about Blockchain?
How is Blockchain commonly being used in businesses today?
How can blockchain help procurement pros to manage their organisation's contingent labour force?
What are the flaws at the heart of blockchain? Is it over-hyped?
Webinar Speakers
Vishnu P Tadepalli, Global Program Manager – Procurement Blockchain Lead – IBM Procurement Services
Vishnu is a highly motivated design thinker and is a digital procurement / supply chain enthusiast. In his current role Vishnu Tadepalli is the Global Program Manager / Lead for procurement blockchain solutions at IBM Procurement Services (IPS) , program managing the blockchain procurement transformation for both IBM global procurement and its procurement services clients. In his earlier role at IBM , Vishnu product managed Procurement Cognitive solutions and earlier worked as a sourcing consultant for multiple Fortune 200 companies. In addition to IBM, Vishnu worked with Unilever , AGCO and Suzuki Motor corporation in supply chain transformation and category manager roles.  His experience spans end to end global supply chain, including both direct and indirect procurement.
Vishnu has an MBA in Strategy & Supply chain from Uni of Wisconsin, Madison and is currently pursuing second Master's in  Artificial Intelligence. He is a member of Government Blockchain Association(GBA) and Council of Supply Chain Management Professionals (CSCMP).  An active Linkedlner, Vishnu likes to spend his free time social volunteering and mentoring.
Linkedln : linkedin.com/in/vishnutadepalli
Twitter Handle : @vishnu65886588 
Paul Sidhu, Blockchain Practice Lead – IBM
Paul is a senior leader with over 25 years experience delivering business transformation in large and complex business environments. A natural strategy and innovation practitioner, Paul works with business leaders to articulate the benefits of process optimisation, digital transformation and new operating models that impact upon their business and to present them with options and strategic recommendations in a way they both understand and feel passionately about.
Paul leads the IBM Global Business Services Blockchain Practice in Australia. His cross-industry background and working with clients in multi-discipline business functions enables a deep understanding for the needs of diverse stakeholders and the ability to solve business challenges by incorporating new solution offerings built with Blockchain.
Jack Shaw,  Co-Founder and Executive Director of the American Blockchain Council
Jack  is a leading expert on the strategic business implications of Blockchain technology who has spoken and consulted on Blockchain around the world.
He is a world renowned Keynote Speaker. He was recently voted one of the World's Top 25 Professional Speakers by over 27,000 meetings planners, executives and conference attendees – the only Technology speaker to be accorded this recognition.
Jack has been a Technology Futurist for over 30 years – helping others to understand the impact of emerging technologies. In addition to Blockchain, he is widely recognised for his expertise in such breakthrough business technologies as:
  Artificial Intelligence,
  Internet of Things, and
  3D PrintingHe has advised such Fortune 500 Companies GE, Coca Cola, Johnson & Johnson, IBM, Oracle, and SAP as well as hundreds of small to mid-sized businesses.A charismatic speaker, he's delivered more than 1000 keynote speeches and executive presentations in 23 countries and every U.S. state. Jack graduated from Yale with a degree in Business Administration and has an MBA from Kellogg in Finance and Marketing.
AmericanBlockchainCouncil.org 
How do I register for the webinar?
Registering for our webinar couldn't be easier (and, of course, it's FREE!)
Click here to enter your details and confirm your attendance. We'll send you a confirmation email with a link to the webinar platform and a handy reminder one hour before we go live!
I'm already a member of Procurious, do I still need to register?
Yes! If you are already a member of Procurious you must still register to access the webinar via this platform. We'll send you a confirmation email with a link to the webinar platform and a handy reminder one hour before we go live!
When is it taking place?
The webinar will take place at 9am EDT/ 2PM BST on 7th August 2018
Help! I can't make it to the live-stream
No problem! If you can't make the live-stream you can catch up whenever it suits you. We'll be making it available on Procurious soon after the event (and will be sure to send you a link) so you can listen at your leisure!
Can I ask a question?
If you're listening live, our speakers would love to hear your questions and we'd love for you to pick their brains . Questions can be submitted throughout the live stream via the webinar platform.
If you think of a brilliant question after the event, feel free to submit your question via the Discussion Board on Procurious and we'll do our very best to ensure it gets answered for you.
Blockchain: The Technology, the Myth, the… Legend? goes live on 7th August at 9am EDT/ 2pm BST. Sign up here.