Still struggling to explain procurement to your friends and relatives? This festive season, why not put it in easily understandable terms – using your Christmas turkey?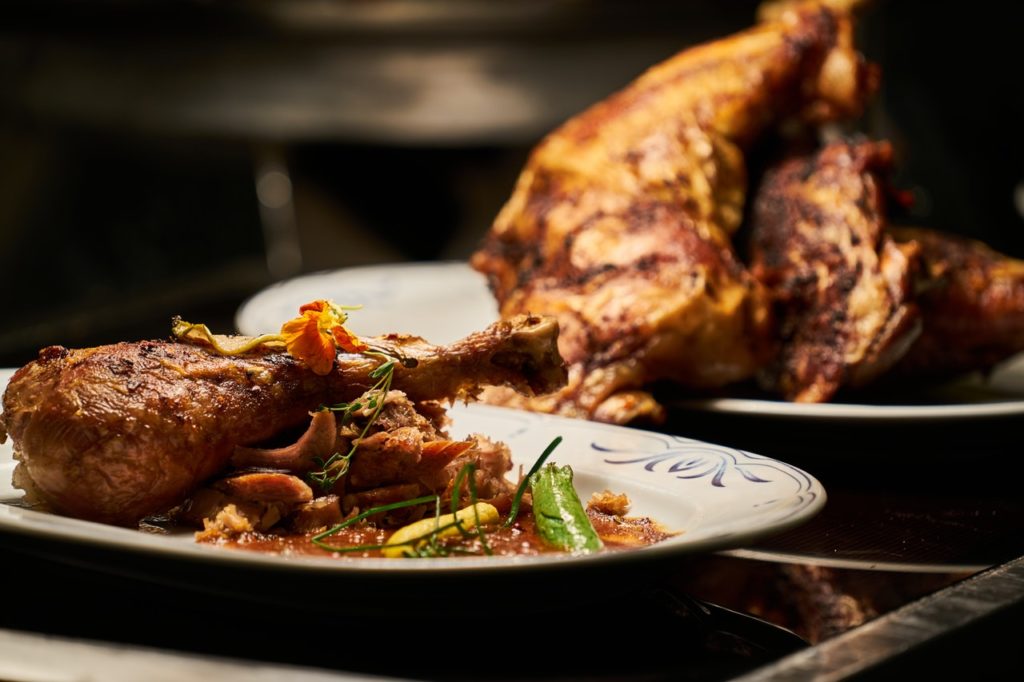 "So, er … Cindy – what is it you actually do?" 
It's the holiday season, which means that at some point you're likely to find yourself making small talk at a social event with someone who is showing polite interest in what you do for a living.
The trouble is, the word "procurement" is quite often met with a blank look. I know that I certainly had no idea what the term meant the first time it was mentioned, and even today I'm still discovering that there's way more to procurement than the word suggests.
So, how should you answer someone who presses you on what procurement actually is?
Don't be boring
Let's have a look at some of the common definitions of procurement that come up with a basic Google search.
From Wikipedia (a quote from MIT press):
"Procurement is the process of finding and agreeing to terms, and acquiring goods, services, or works from an external source, often via a tendering or competitive bidding process."
Sorry, I think I nodded off in the middle of reading that! Apart from being wordy and dull, the real problem with this definition is that it talks about process rather than outcomes. Nobody cares about tenders or competitive bidding processes. They'd rather hear about outcomes such as money saved, the eradication of modern slavery, and environmental benefits.
In its whitepaper on this very topic, CIPSA canvassed its members to come up with this definition:
"Procurement is the business management function that ensures identification, sourcing, access and management of the external resources that an organisation needs or may need to fulfil its strategic objectives."
Accurate, but soporific. What's needed is a definition that explains procurement in a way any layperson would understand.
Don't make it just about buying
Usually, my advice would be to keep your definition as simple as possible. But oversimplifying procurement inevitably ends up with procurement being described as "buying" or "purchasing" only.
I once witnessed a CPO dad telling his six-year-old daughter: "I do the shopping for my organization; I'm the one pushing the giant shopping trolley." It's a great image, but procurement does so much more than sourcing products and services.
Without trying to cram everything a procurement professional does into your answer (the other person will roll their eyes and walk away), try to capture some of the activities procurement does beyond sourcing: identifying cost savings, building relationships, managing risk, driving innovation and sustainability.
Procurement and the Christmas turkey
Let's assume you're sitting around the table at Christmas lunch when your partner's elderly and inquisitive great-aunt asks you what procurement is. While you take a few seconds to consider your answer, your gaze rests on the magnificent turkey in front of you.
Why not use the turkey to help illustrate what procurement does? Let's give it a try:
"Well, Aunt Edna, take this turkey as an example. Someone here had to go to the shops and buy that turkey – that's simple enough. But imagine if you worked for a company that wanted to buy 100,000 turkeys.
It would be procurement's job to first of all understand exactly what type of turkeys the company needs. Then we'd look around for suppliers who can not only reliably fulfill an order this large, but do it on time, with every turkey meeting quality expectations. Procurement would negotiate with that turkey supplier to get the best-possible price by seeking a bulk purchase discount.
But it's not just about reliability, quality and price – it's also about sustainability and social outcomes. Is there a supplier who breeds turkeys in a more sustainable way than others?
Are the turkeys cruelty-free and free-range?
Are the human workers paid fairly, and do they work in safe conditions?
Can we spend our turkey budget with a minority-owned supplier, or one that focuses on positive social outcomes such as hiring workers with disabilities?
What else can that supplier do for us? Is there some sort of innovation they can come up with (such as cheaper or more sustainable packaging) that would be beneficial for both my company and the supplier?
So you see, Edna … (oh, she's fallen asleep)."
Further reading
Looking for more inspiration to help you explain procurement to others? Check out these other resources:
UNA is a Group Purchasing Organisation that generates cost savings for members across a wide range of products and services (including Christmas turkeys).