It's not all about the money. The real reasons why we quit range from bad bosses who make passes to wars over stolen food from the office fridge as well as shame – doing something so excruciatingly embarrassing we just have to resign.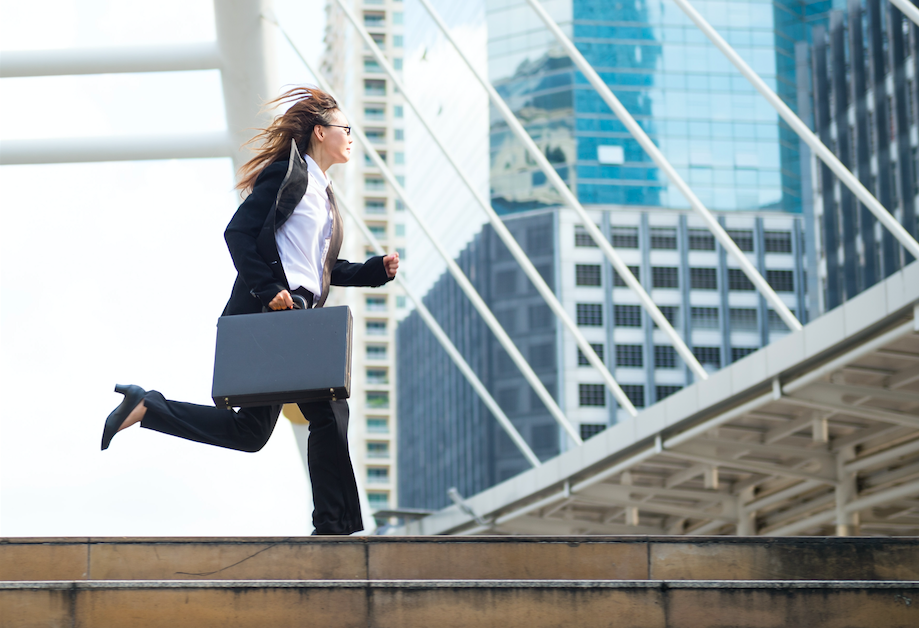 You might think that a chance to earn more money would be the number one reason why we quit our jobs. But you'd be wrong. Being offered more cash actually comes in at number three.
Topping the chart is the desire for a better work/life balance whether that is a job with more flexible hours or at least without the long hours most of us have to put in to get the job done.
Also making the top ten are long hours and long commute, which are basically other ways of saying the same thing: many of us are fed up with living to work and want to work in order to live.
We've had enough of bad bosses
The appalling behaviour of some managers is another reason why employees can't wait to hand in their notice according to research commissioned by SPANA the working animal charity (yes, some animals work too!)
"I thought the boss was useless" comes in at number five, "I fell out with the boss" at number nine and just making it into the top 20 at number nineteen "I had a physical altercation with the boss". If things get violent, you know it's time to leave (and perhaps sue?).
Despite #MeToo coming in at number sixteen for the number one most common reason for quitting is "My boss made a pass at me".
Some of us get stroppy over petty squabbles
However, some reasons for handing in your notice are quite frankly ridiculous. Leaving because the free tea and coffee was taken away, because a colleague stole your food from the work fridge or you are not allowed to change the radio station or don't like your desk position (all in the top 40) are a bit drastic…. There is no guarantee your next workplace will be any better.
That is why you should spend time really researching your new workplace – not just the job, but also who you will be working with including the boss, the office environment – (it might be a dingy basement not the plush interview office – and important work/life factors such as the commute to work.
Putting two fingers up to your employer
Half of us are so fed up, we just hand in our notice without having another job to go to.
Still, you can't beat that "I quit" feeling… with half saying they felt a massive sense of relief after doing so. That probably includes those who did something so embarrassing (possibly at a work party or with the photocopier) that they just had to leave and never go back. In that case it is entirely understandable that you would not want to hang around while you find a new job.
But we're not up to admitting why
You can see why someone would not want to admit that they had done something so shameful that they could not bear to return to work.
However, these quitters are not the only ones who shy away from the truth. One in four British workers have lied to their bosses when it comes to the real reason for quitting their jobs according to global recruitment specialist, Michael Page.
We may be leaving because we are not paid enough – or not feeling like we are valued – but we haven't got the guts to fess up. Ironically, in this candidate-short market, saying you are leaving for a bigger salary could lead to a counter offer from your existing employer, so it might be worth making your point (after all, you are leaving anyway!)
The survey also found that one in ten just do not feel like they fit in – particularly LGBT workers, those from an ethnic minority background, workers with long-term health conditions and younger workers (aged 18 to 34.)
Top 20 reasons for quitting a job
1. Wanted to improve work/life balance
2. It was too stressful
3. Was offered more money
4. I didn't like the company culture
5. Thought the boss was useless
6. Felt I wasn't learning anything new
7. The hours were too long
8. The commute was too long
9. Fell out with boss
10. I hadn't been given a pay rise in ages
11. The perks weren't good enough
12. I felt I'd hit a glass ceiling
13. The atmosphere was dull
14. Fell out with colleagues
15. Hated my desk position
16. Boss made a pass at me
17. My 'work best friend' quit and it wasn't the same without them
18. Had a physical altercation with colleague
19. Had a physical altercation with boss
20. Did something so embarrassing I was forced to move company