Will AI kill the purchasing function? (Spoiler: this is far from certain.)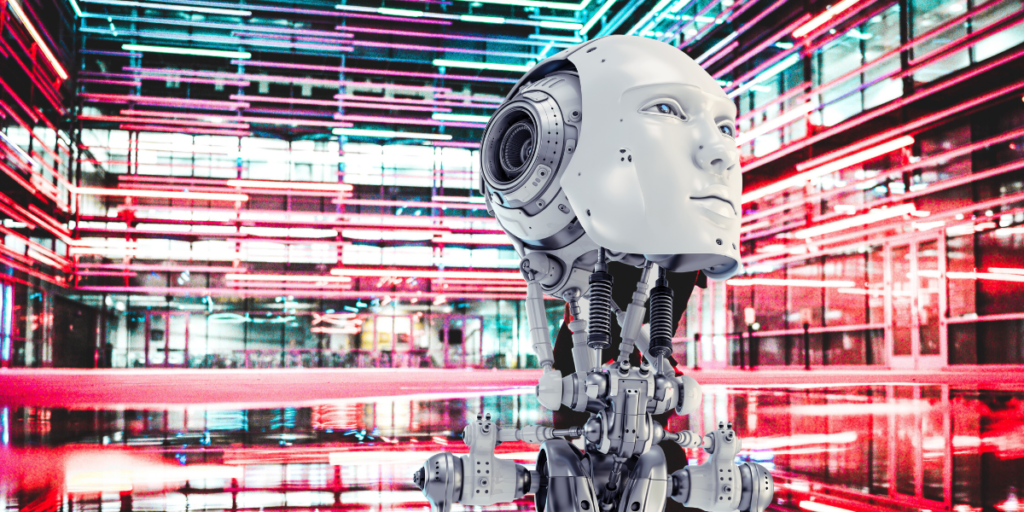 ---
Artificial Intelligence (AI) seems to scare many buyers and procurement teams. They wonder if "machines" are going to replace their jobs.
AI combines:
big data – the availability of vast amounts of data
machine or deep learning – an ability to predict based on the past
robotic task automation – the automatic execution of business processes, based on rules.
It's certainly drastically changing how procurement teams work. And automation and AI are eliminating some jobs, mostly task-oriented chores.
But at Determine, a Corcentric company, we don't see AI as a threat.
We see that new technologies have made the purchasing processes faster, more compliant and more efficient for all parties. They have transformed the entire purchasing function.
They have saved a lot of time, supported strategic initiatives . . . and created new job opportunities.
Remember the old times?
Times that those under 40 don't know. Times, before digitalization . .
Remember how purchasing processes were carried out? They were manual, lengthy and we couldn't rely on technology . . . Weeks, sometimes months, were necessary to write tenders (with a pen), place orders, track delivery . . . and so on.
All this manual processing resulted in costly errors and long approval and exception-resolution cycles, which resulted in late fees and missed discounts.
Then there were compliance and security risks, high paper storage needs, time-consuming supplier inquiries regarding invoice and payment status – and difficulty implementing operational best practices.
To name but a few of the non-digital process challenges . . .
Fortunately, those times are over. Cloud technology, full source-to-pay solution, AI, machine learning . . . Information technology and innovations have revolutionised the way purchasing teams carry out their job, eradicating silos and increasing team productivity.
No more friction
AI helps eliminate friction from the source-to-pay life cycle. By analyzing data sets and patterns, AI automates menial, time-consuming tasks, such as document classification, data extraction, invoice approval routing and exceptions resolution.
According to industry surveys, 83% of business leaders believe that AI and other digital technologies provide an opportunity to reposition their overall business strategies.
One of our customers, a real estate company, was looking at justifying the purchase of our solution. We came to the conclusion that the platform could replace an entire team working all day long to scan and manually enter invoices that were being received by fax or in the mail from suppliers.
By being able to manage the PO process entirely online, including modifications and PO flipping, we were able to guarantee more than 90% of touch-free invoices.
AI helped this company eliminate friction from the procure-to-pay lifecycle.
Lower costs, better customer experience
By analyzing data sets and patterns, AI automates time-consuming tasks, such as document classification, data extraction, invoice approval routing and exceptions resolution.
The technology reconciles data, for instance, by finding the supplier from fuzzy names and addresses, or categorizing goods and services based on descriptions.
Applying AI to specific operational tasks enables businesses to remove friction and reduce operational costs, enhance the customer experience and inform strategic decision-making.
Our procurement solution offered a great opportunity for the company to move the people from doing invoice entering to the customer support team.
And that is exactly what happened.
In less than a year, several employees moved from accounts receivable to business support. The feedback was that they seemed to enjoy building customer relationships much more than spending the day receiving, scanning and entering invoices.
Overall, in this regard the company is ahead of its time. They are very successful in the market and have a much better customer satisfaction rating than competitors.
Ease worker anxiety . . . communicate
AI presents an enormous opportunity to improve job functions in procure-to-pay by eliminating mundane tasks. And freeing staff to focus on strategic work that adds value to the business.
But that doesn't mean that staff won't worry about the impact of AI on their job security.
Reduce potential anxiety around the technology by:
keeping staff informed of AI initiatives
involving staff in identifying tasks to be automated
conveying key benefits of the technology, and
providing training to staff with skills gaps.
In the short term, AI is going to be mainly used to help employees do a better job. In the medium term, it will replace job repetition with a lot of new career opportunities.
So – in summary – the more automation and value we provide through our solutions, the more business our customers are able to do. We shouldn't consider AI, machine learning and smart applications to be a job threat.
But we need to manage change as machines continue to keep doing more and more to help businesses run more efficiently.
Visit corcentric.com to learn more about Corcentric, a leading provider of procurement and finance solutions that transform how companies purchase, pay, and get paid.