As we emerge from lockdown and leave the safety of social isolation, we will need to drain what's left of our almost empty resilience reserves to return to – or look for – work. Feeling anxious? Well, you are not alone … but the good news is that resilience is a learnable skill and boosting it could help you cope with the current crisis in confidence caused by the coronavirus.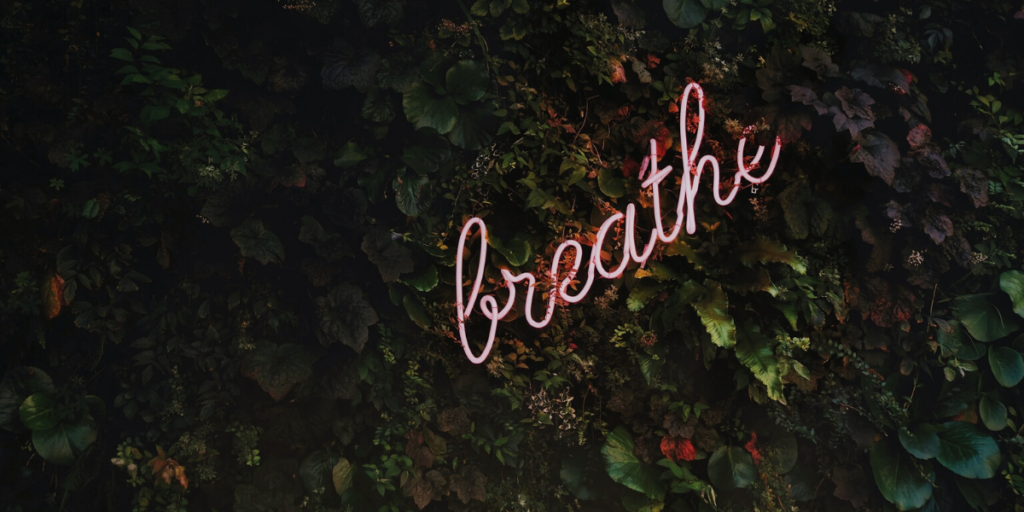 ---
If your resilience reserves are running low, you are not alone.
Mental health issues were already at epidemic levels before the coronavirus pandemic – and Covid-19 has only made them worse.
So, if you are worried about losing your job (or no longer have one), are feeling isolated and unsupported or are fearful about your health or that of a loved one, you will inevitably be feeling stressed – in the UK alone, half the population say their anxiety levels are "high".
In the USA, 33 million Americans have already lost their jobs as a result of the pandemic, and although 8 in 10 are hopeful they will be re-hired, the coronavirus crisis has left 9 in 10 stressing about finances.
While in Australia, 1 in 4 say they are overwhelmed by loneliness when working from home, -with half of those economically impacted due to reduced hours or loss of job and stressed about job security.
So, this is a global problem – and one that affects professionals across all sectors. Those working in procurement and supply, which have seen dramatic shifts in supply chains as well as working practices, are not immune and are understandably feeling the strain.
Accept that this is the 'new normal'
Right now, the only thing that is certain is uncertainty. So, it's important to be kind to yourself and understand that the coronavirus crisis will inevitably take its toll on your mental wellbeing.
This is not a sign of weakness. It's biology. In response to high levels of stress and anxiety, cortisol and adrenalin will pump through your body and your brain will start to function differently.
Blood flow will be directed to your flight or fight system priming you to run way from danger and, as a result, you will become more reactive and emotional and make decisions that are less rational and logical. No wonder we are all feeling unsettled.
Awareness of your mental state is key
So, the first step is to understand that there are physical – as well as psychological affects – of the coronavirus crisis.
To really understand how this is impacting you, use the heart rate monitor on your fitness tracker (if you use one) to see when your pulse spikes. Is it just before those chaotic conference calls where everyone is clamoring to be heard? Or does it spike when you wake up, check your emails and realize that you face yet another day of uncertainty?
According to Track Record, which uses Olympic training techniques to teach execs about stress, the key is to look at your heart rate variability not just the heart rate itself.
A sleep tracker is another useful tool. Poor sleep is a key indicator of high levels of stress and also shows that your body and mind is not getting a chance to recover from the pressures of the day. Recovery is key to boosting resilience but it is hard to find time to "get away" from the Covid crisis particularly as news of the latest infection rates and deaths is streaming 24/7.
Accept that your mental resilience important
At the same time track your mental state – many of us are hooked on fitness right now logging our times on the running machine etc. So just add this to the list. Note your feelings and what triggers you to feel stressed and anxious.
This will help you to monitor how your resilience is fluctuating. As with any exercise program (mental or physical) it is important to know where you are starting from so that you can track your progress as you build your mental toughness.
That's why The Road to Resilience: Mental Toughness leadership series for The Faculty Management Consultants starts with self-awareness, to measure your MTQ (using a mental toughness questionnaire).
The Faculty (which works with Australia's leading procurement teams and – like many of us – has adapted to the "new normal" by running everything online), now has a special focus on emotional resilience, in addition to technical skills, because it's so important as we navigate this period of uncertainty.
So why does it matter? Well, being aware of where you sit on the resilience scale enables you to not only improve your score, it enables you to be more emotionally intelligent.
"You can become more aware of how tough or sensitive you need to be in any given situation – when to flex the toughness muscle, or give it a rest," says Sally Lansbury, memberships director at The Faculty. "Remember, there are circumstances where having mental sensitivity is required… particularly right now."
In addition to being self-aware and adapting your mental toughness to different situations, it is important to be risk-aware – something that the intrepid explorer Charlie Walker talked about in Procurious's recent Virtual Future Leaders Roundtable in the UK.
Called "Rapid, Risk Aware and Resilient", Charlie talked to procurement professionals about training to have fast reactions and training to deal with moments of risk. And while procurement professionals are not facing the challenge of a 43,000 mile bicycle ride across 60 countries (just one of Charlie's many feats of endurance) they can train to boost their 3Rs, including resilience.
…and that you don't have to struggle
We all know that some people are more resilient than others. However, what you might not realize is that you can change where you stand on the mental toughness scales – that's because resilience is a plastic personality trait which means it can be developed.
So, in addition to being aware of how mentally tough you are – and how tough or sensitive you need to be at any given time – you should also understand that mental resilience can be learned and that now is the ideal time to start boosting your MT score.
The first step is to understand what it really is:
Mental Toughness describes the quality which determines, in large part, how we respond to stress, pressure and challenge … irrespective of the prevailing circumstances. – Dr Peter Clough.
Much of what we do is habit and that includes our response to stress and pressure. In the definition of MT "how we respond" are the three key words.
As part of your awareness exercise – which will help you to identify when you feel less resilient and when your stress levels spike – also take a note of how you respond to change and challenge.
Do you feel hopeless? Or overwhelmed? Perhaps you are angry or anxious?
Once you are more aware of your default setting in terms of "how you respond", then you can start to change these automatic behaviours to the ones you want to adopt.
Changing any behaviour pattern takes time, but right now you can start with the first step: awareness.
This year's Career Bootcamp is designed to 'Power Your Mind' and set you up with the skills to innovate, play to your strengths, and be more resilient. Register for your digital ticket here.