So much to do, so little time to do it. Are you one of the people who need to stop freaking out long enough to stand out?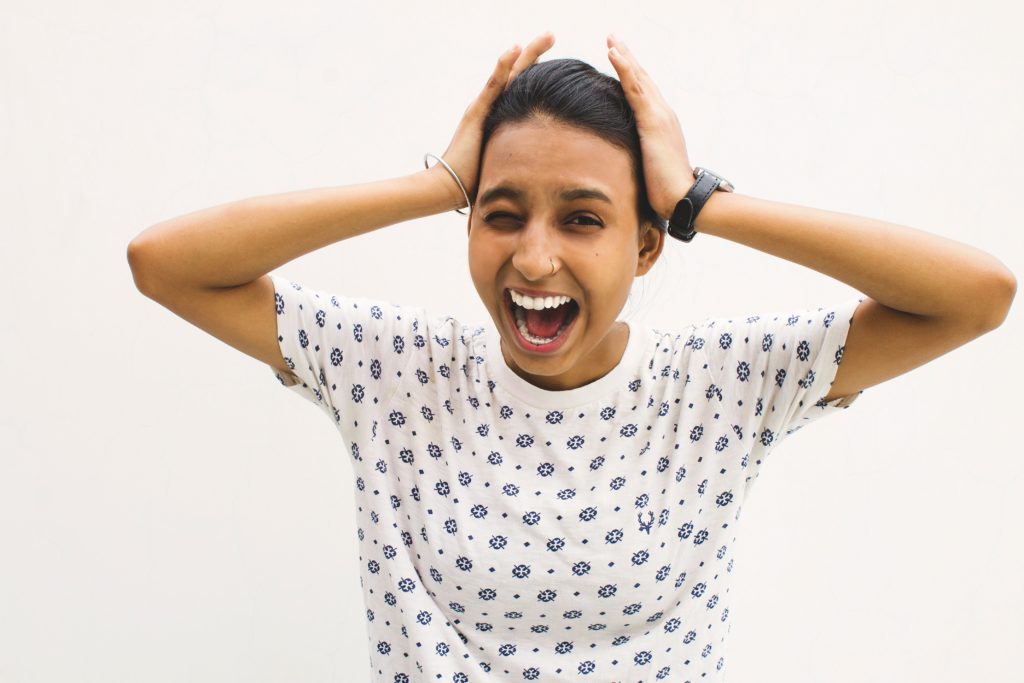 You've got a million and one things to do today. The house must be immaculately clean before bedtime, you haven't made lunch for the kids, a three-hour morning meeting in the office looms and you simply can't delegate a single task – because only you know exactly what needs doing and how it needs to be done.
In times like these it might be worth taking a step back, reflecting on your current state of mind and getting your boundaries in order before you freak out, check out or burn out.
We've all been there, or know and love someone who's been there. It's easy to feel trapped in a cycle of self-inflicted pressure and high expectations. But according to Alison Hill, a professional psychologist (or self-titled "head mechanic") who has spent many years tweaking the minds of top performers in some of the world's largest companies. It is possible to stop oscillating between these three states and embrace a fourth alternative: to stand out.
I recently interviewed Alison for the Inside Influence podcast and she offered some amazing tools to stay in that mode.
Know your boundaries
For Alison, knowing your boundaries means being really clear about what's ok and what's not ok for you personally. When you set your boundaries in any given situation; whether it's in the workplace or in your personal life, you need to establish what's your 'flex' and what's your 'non-negotiable' line in the sand. When you take a moment to unpack where all of your energy is going and where your biggest frustrations and anxieties are coming from, setting your boundaries becomes easier.
For example, if you're due in a meeting that you know you don't have the capacity to be present at (physically or mentally), there are more options than simply going or not going. As Alison suggests, you could attend some but not all of the meeting, give someone your notes to take along, join the meeting via Skype to avoid unnecessary travel, talk to someone on the phone to get the key points, or send a representative in your place.
Go guilt-free
So many of us want to live a big, bold life. We want to influence the world around us and do grand, amazing things. And yet, we often come to the realisation that this desire impacts our energy, time, health and well-being.
Alison came to a point where she was completely overwhelmed. Her ongoing worry was that if she were to drop just one ball, her whole world would come crashing down. When she finally allowed herself a day to rest and recuperate, there was so much noise reverberating in her head: "What are you doing? You can't do this! This is valuable family time! How can you be so selfish that you take a day for yourself?"
Yet, she argues, it has to be ok to just let it all go. Hating yourself for being selfish will mean you don't get anything out of this reset time. Spending time justifying your actions to yourself and alleviating guilt lays on too much pressure to be perfect; to be high-achieving even in a time that's supposed to be relaxing.
Support freak outs
If you've managed to maintain your boundaries and reined in your lifestyle to reach a level of contentment, how do you then support those around you who are going through a period of freaking out, checking out and burning out?
When someone enters a meeting flustered or agitated, the natural response is to go into solution or fix-it mode. Your troubleshooting instinct is to immediately get to the bottom of what's going on and determine how to fix it so they (and you) can move on.
Whilst this can be useful, Alison argues that the most important response is compassion. Think about what you can do right now for that person. It might be as simple as making them a cup of tea or listening while they get something off their chest. Or it might be something they can't talk about at that moment, and need some time away from the office.
It's also important to avoid taking on a colleague's freak out as your own. Often we can find ourselves getting caught up in a story that may have nothing to do with us. Let that go, listen, support and focus on being a role model instead.
Live a stand-out life
The idea of living a stand-out life conjures up images of fame, celebrity and influence. But, for Alison, that's not the point. This point is really focusing on building alignment between your intention and your purpose.
Having a clear sense of purpose can transform even everyday things – such as conversations with a colleague or time spent with your children. Ask yourself: why am I having this conversation, why am I spending time doing this activity? What is the intent, and does it match with my overall purpose? Then act accordingly.
Standing out comes from a combination of decisions. However most importantly, it involves focusing on the things that light you up. Then deciding to no longer waste precious energy on anything that involves you freaking out, checking out or burning out.
Julie Masters is a globally recognised expert in influence, authority and thought leadership. She is the CEO and Founder of Influence Nation and Founder of ODE Management – responsible for launching and managing the careers of some of the worlds most respected thought leaders. Julie is also the host of the soon to be launched weekly podcast Inside Influence. An exploration into what it takes to find and own your voice – and then use it to drive a conversation, an idea, an industry or a Nation. To subscribe check out iTunes or http://juliemasters.com/inside-influence/.