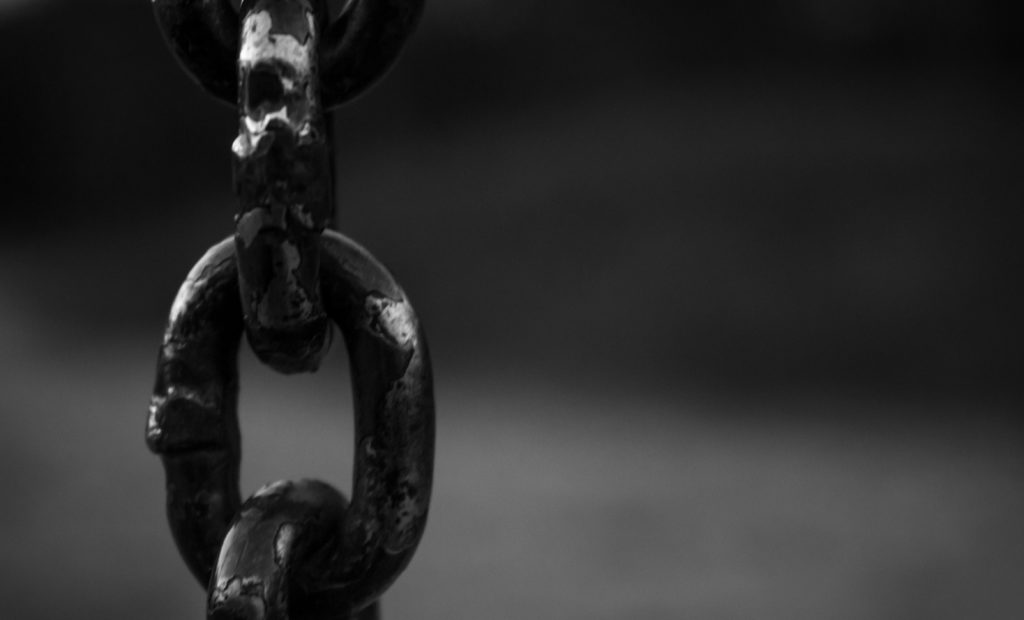 "On this World Day against Trafficking in Persons, let us reaffirm our commitment to stop criminals from ruthlessly exploiting people for profit and to help victims rebuild their lives."

UN Secretary-General António Guterres
In 2013, UN member states officially adopted the 30th of July as the 'World Day against Trafficking in Persons'. The aim of the day was to raise the profile of this critical issue, and "raise awareness of the situation of victims of human trafficking and for the promotion and protection of their rights."
In September 2015, the same member states created new goals aligned with this agenda. The goals aimed to put in place measures to combat people trafficking, specifically to end trafficking of and violence against women and children.
A number of individual countries have laws in place against people trafficking. In the USA, this is the Trafficking Victims Protection Act (TVPA) 2000, most recently reauthorised in 2013. The UK's Modern Slavery Act of 2015 was created to provide stronger protection for those being trafficked for the purposes of sexual slavery or forced labour.
In spite of these laws, and the fact that 173 UN Member States have implemented the UN Protocols, modern slavery and people trafficking still exists in huge numbers. According to the Global Slavery Index, an estimated 40.3 million people were in some form of slavery on any given day in 2016.
People Trafficking – Failure to Comply
In the simplest terms, it's up to the individual organisations to take responsibility. Responsibility for their own operations. Responsibility for their suppliers. Even responsibility for the wider supply chains.
Modern Slavery and People Trafficking doesn't stop with a tick-box exercise. Procurement needs to stand up and make a difference through its actions, rather than words. Under the Modern Slavery Act, any organisation with an annual turnover greater than £36 million must publish a statement on what they are doing to combat slavery in their supply chain.
Let's look at public procurement in the first instance. (But don't let that make you think private companies are off the hook. We'll come back to this!)
Public procurement faces huge scrutiny and rightly so. According to reported figures, an estimated £220 billion worth of contracts were awarded in 2017 by the UK Government to private companies. (See, we did say this was coming.) However, in 2018 it was reported that 40 per cent of the Government's top 100 suppliers by lifetime spend had failed to comply with Modern Slavery legislation on reporting.
Far from leading from the front, the UK Government was being criticised for continuing to award contracts to these organisations. Figures for the private sector are harder to come by, but we can assume that the same reporting issues exist there too.
Procurement's Role in Reversing Fortunes
Compliance with legislation and reporting issues would be a good place to start. Beyond this it's about creating a culture of responsibility throughout the supply chain. Openness, honesty and transparency are the hallmarks of a strong supply chain. This is what procurement must aim for as a minimum.
We have spoken before about the need for procurement to create a legacy for future generations. This not only covers sustainability, but also driving social responsibility through multiple supply chain levels.
Tools such as blockchain and other technological advancements can provide key assistance. From here, procurement can move to open up data and shine lights on the dark corners of supply chains. By doing this, it helps to expose poor practices, undermine slavery operations and start making a real difference to those in need.
The final thing to remember is not to do this in isolation. True, each organisation has individual responsibility. But as with many procurement progressions, collaboration and communication are key. The whole is greater than the sum of the parts. Organisations face common challenges, so they should be able to come up with common solutions.
Shared expertise is the way forward and the path to procuring with purpose. Let's finally put an end to modern slavery and people trafficking. You can take the first steps now.
Procure with Purpose
Procurious have partnered with SAP Ariba to create a global online group – Procure with Purpose.
Through Procure with Purpose, we're shining a light on the biggest issues – from Modern Slavery and People Trafficking to Minority Owned Business, and from Social Enterprises to Environmental Sustainability.
Click here to enroll and gain access to all future Procure with Purpose events including exclusive content, online events and regular webinars.