At yesterday's London CPO Roundtable we explored how procurement teams can drive big change in their organisations whether it's through Brexit policy, implementing cognitive technology or smart hiring…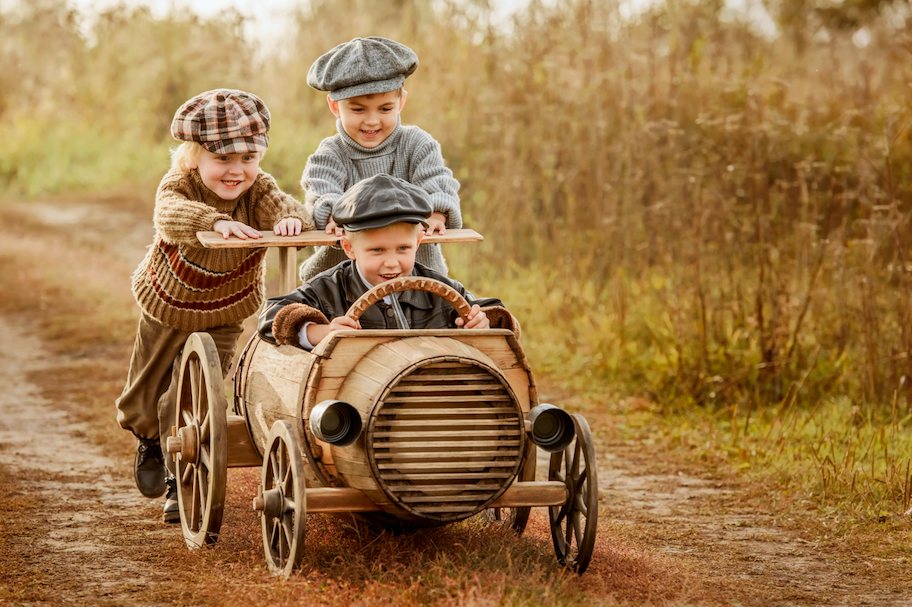 When was the last time you took a wild punt in your hiring process?
Is your procurement team under more pressure than ever to cut costs?
How can CPOs make the business case for cognitive technology to their CFO?
Will there be a second EU Referendum?
These are just some of the questions we discussed when we gathered a dozen procurement leaders in London yesterday for a CPO roundtable sponsored by IBM.
We discussed the implications of Brexit and how procurement professionals are preparing, how procurement can make sure its cognitive projects come out on top in the battle for capital and  why employers need to be far more open minded when hiring new talent.
Surviving the Perfect Storm
Nick Ford, Co-founder – Odesma gave us an overview of his organisation's latest Brexit survey; Surviving a Perfect Storm.
Many would argue that Brexit is the biggest negotiation to ever  take place in UK, but the path ahead is still very unclear. And that's presenting some major challenges for procurement teams.
Indeed, 45 per cent of Odesma's survey respondents (300+ procurement executives primarily from the UK/EU ) admitted that Brexit was hampering their procurement strategy and 82 per cent claim that they have felt under more pressure to reduce costs for third party good and services.
Nick highlighted some of the changes procurement departments are attempting to implement in order to prepare for life post-Brexit:
Contingency Planning – including managing an mitigating risk, moving supply chain out of Europe etc. : 27 per cent
Investigating new suppliers:  9 per cent
Re-negotiating contracts with existing suppliers: 9 per cent
Reviewing country location for procurement operation: 6 per cent
Re-evaluating inbound supply chain: 6 per cent 
No changes to supplier base: 15 per cent
On a positive note, 73 per cent of procurement professionals believe their organisation sees procurement as an important part of its post-Brexit preparation process. As Nick highlighted, it is a fantastic opportunity for re-negotiation of supplier contracts, a chance to do a thorough supplier clean- up or develop new suppliers entirely and it gives your organisation a competitive advantage if your procurement team is in good shape – given that only 40 per cent of businesses have  started putting plans in place to prepare for brexit.
Read more from Nick Ford on how procurement can prepare for a post-Brexit world.  
The Battle For Capital
In the battle for capital, how does procurement ensure its cognitive projects come out on top?
Amit Sharma, Global Procurement Practice Leader for Cognitive Process Services (CPS) -IBM addressed how difficult it is for procurement leaders to communicate the need for, and value of, cognitive technology to their business.
"The problem for procurement" he argued "is that the CPO doesn't always have the authority to drive transformation. It depend on lots of other people and that stops them from driving change."
"For procurement, maintaining our relevance to the organisation beyond cost savings is imperative. [procurement pros] need to embed the latest in technology as best practise into the business as it will free up our time and help us to move from transactional to strategic management."
The logic is unquestionable.  We know the sophistication of AI is going to come. It's a question of when, not if. But when it comes to making the leap to cognitive, which can do a world of good for analytical and predictive analysis, organisations are still hesitant.
The CPOs in attendance were in agreement; citing short-termism, lack of buy-in from the CFO and a limited understanding in the business about cognitive technology.
Procurement needs to make the business case for how cognitive can add long-term value and, as Amit reminded us, "If you're not convinced, you can't convince someone else"
Brexit: What Happens Now?
Professor Anand Menon, Professor of European Politics and Foreign Affairs, Kings College led a session discussing the long-term causes of Brexit and their future implications.
"Hand on heart I don't know [what' going to happen] – if i could answer that I'd be rich and famous!"
It's the most uncertain moment in British politics since World War Two and what's striking is that,  two years on from the referendum, nothing has been decided.
A key reason for such uncertainty  is the nature of the referendum itself.  As Anand explained, the referendum packaged so many different options and outcomes  into a binary choice; leave or remain.  No one understood quite what they were signing up for and since the results Brexit has largely been defined by whichever adjective most aptly applies to specific people or groups; black brexit; white brexit; hard brexit; soft brexit; white red and blue brexit… the list goes on.
Does the UK want to establish a relationship with the EU like Norway, like North Korea or will they define something wholly new.
Anand admits that due to the Brexit process being so complex and all-consuming, there is no avoiding a messy process. What goes on throughout the next couple of years will largely be determined by politics.
Theresa May
The UK Prime Minister relatively quickly defined what she meant by Brexit (leave cutoms market,end free movement etc) and her position has remained relatively unchanged since. Whilst she is unpopular with many in her party, it is unlikely her critics will choose to get rid of her yet. As long as she in place, she is a powerful force for stability.
2. The Conservative Government
There is a significant number of Tory MPs who want a much softer Brexit than the Prime Minister is proposing so it's possible they will vote against May's Brexit deal. However, if May loses this vote there is no question that she has to go; after all, her whole mission as Prime Minister is Brexit. If that happens, the Conservative Party will either elect a new leader or the UK will face a new general election. And the one thing no Tories want is another general election.
3. The Labour Government 
In the last general election, Labour picked up votes from both remainers and leavers. As such, the party have been careful to keep their Brexit policies ambiguous. Whenever Corbyn speaks about Brexit, he speaks in ambiguities.
Ultimately the real danger for the UK's economy, Anand warns, is that the negotiations go pear shaped, the UK crashes out of the EU in March 2019 and they end up with no wiggle room to extend the UK's transition period.
His advice to procurement organisations trying to prepare? Plan for a World Trade Organisation outcome from 2021 – "That, I think, is the most likely outcome."
The Drive Project
The Drive Project is an award-winning, creative social enterprise. They work alongside charities and businesses to inspire and empower people with creative projects, training and talks. We were joined by one of their speakers Darren Swift ("Swifty").
On 25th May 1991 Swifty was injured by a terrorist attack that resulted in him losing both his legs above the knee.
Within seconds of being hit by an IRA coffee jar bomb he went, he jokes, from being 6 foot 2 to 4 foot 6; his left leg completely gone and his right hanging on by a thread.
During his extensive rehab, when he was forced to confront his new reality, Swifty made the decision to not let his injury affect his life or career going forward.
Since then Swifty has gone on to achieve a huge amount including taking up skydiving, becoming the first ever double above knee amputee snowboarder and taking up a career as an actor. Swifty's unique and inspiring story reminded us that employers need to be far more open minded when hiring new talent.
When it comes to hiring our organisations need to be 'blinkers off' people; asking 'why not?', rather than having a 'you can't' attitude. You don't know what's possible with a potential hire until you take a punt and give them a chance.
Without this outlook employers could miss an extraordinary talent.
As Emily Shaw, Director- The Drive Project,  pointed out "[We should] give people a chance not to be a victim – because they can achieve so much more."
Find out more about The Drive Project and the amazing work they do here.