While after-work drinks used to be a staple of office life, new drinking trends, sobriety challenges and negative effects on mental and physical health have highlighted alternatives that better promote team building and could spell the end to "work drinks" trends.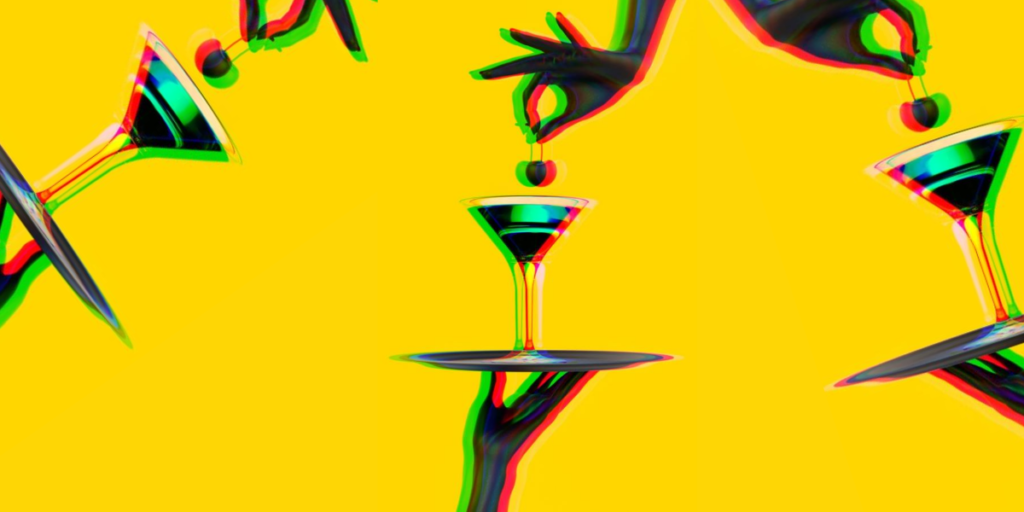 ---
As pubs and bars in the UK reopen their doors and many businesses head back into the office, many people will be thrilled to be finally meeting colleagues and friends for a post-lockdown drink. However, there has been a distinct change in drinking habits during quarantine, while 57% of Brits are consuming alcohol as normal, 17% say they've been drinking more, and 25% are actively cutting down on their alcohol consumption, according to YouGov data.
During lockdown, the government recognised mental health implications caused by the pandemic and the media helped to raise awareness and provide resources to support the public during this time. However, the ongoing impact of alcohol consumption on mental health is nothing new and is rarely addressed, even as research showed that consumption patterns changed during lockdown. As the workplace evolves with new ways of working and environments where people socialise change in response to public safety concerns, will after-work drinks become a thing of the past? We explore the relationship between alcohol and the workplace and how perhaps the pandemic has served as the catalyst for changing the way we work and help us to discover alternative ways of expressing ourselves and connecting with others.
Cocktail Culture
There is no doubt that the media's glamourisation of alcohol, especially amongst women, has helped to normalise more frequent and heavier drinking of alcohol in work environments, at the Friday afternoon drinks trolley or 'swift-half' after work. Post-work drinks have been assimilated as a way to wind down after a stressful day for decades and used as a reason to build personal bonds with coworkers – even used as means to get ahead in the workplace. More formal industry events are often held on the assumption that everyone will be networking with a drink in their hand. This drinking culture not only alienates non-drinkers, but it also has a variety of negative effects on our health, both mental and physical.
Mind & Body
In addition to the well-publicised physical health issues caused by continued alcohol consumption, such as liver disease, heart disease, and high blood pressure, there are a host of mental health issues that alcohol can also contribute to. Approximately one-third of individuals struggling with alcohol abuse also suffer from mental ill-health, and the number of people admitted to hospital with alcohol-related behavioural disorders has risen in the last 10 years by 94% for those aged 15-59, and by 150% for people over 60.
Alcohol is a depressant, disrupting our thoughts, wellbeing and actions in the short term, and causing long term mental health problems such as anxiety, depression, and OCD. When alcohol is used as a coping mechanism for stress or as a social lubricant, it often has an adverse effect. Studies have continually linked alcohol abuse and addiction to violence, domestic incidents, and suicide, making it one of the biggest killers globally.
COVID-19 Impact
According to pre-pandemic research by the Economic Research Council, the risk of 'problem drinking' is heightened when individuals are working in conditions such as: isolated away from friends and family, with extended working hours, in dangerous environments, and when we're at risk from organisational change such as restructure or redundancy. This list makes it clear why alcohol consumption has increased during the COVID-19 crisis. Sarah Hughes, the chief executive of the Centre for Mental Health, said 'Those employers that ignore the issue, or who undermine the mental health of their staff, risk not only the health of the people who work for them but the wealth of their business and the health of the economy as a whole.'
Generational Attitudes
Many people recognised the negative effects of alcohol on wellbeing long before lockdown, and this is particularly apparent in millennials (or those born between 1981-1996). According to a 2019 report, 56% of millennials consider themselves 'mindful drinkers' compared to only 37% of baby boomers. This has been attributed to millennials' desire to be more conscious in all aspects of their lives, which has also contributed to a rise in vegan and cruelty-free lifestyles.
Young professionals also benefit from hyperconnectivity and increased social media use, giving them the opportunity to instantly catch up with friends or family online rather than in person, over a drink. Virtual communities also exist online to help people in times of worry or stress, meaning they're less likely to turn to alcohol to self-medicate. We're also seeing a rise in 'sober-curious' people, who are looking to cut down on alcohol, but still enjoy an occasional drink. So, when working within a millennial team, it might be time to ditch the boozy activities in favour of more sober socials.
Alternative Activities
Luckily, it's never been easier to drink less, with a variety of alcohol companies releasing soft drinks or 0% alcohol variations. In May 2020, during the height of the pandemic, sales of non-alcoholic beer were up 44% in the US compared to the same period in 2019.
However, alcohol-free employee activities need to be more creative than simply replacing cocktails with mocktails or switching to alcohol-free beer. After-work drinks essentially provides human connection and serves as a way of employees switching off and bonding. Here are a few alternative ways to provide that social connection which don't revolve around alcohol, are available around the clock and are inclusive for entire organisations.
Research shows that increasing numbers of people are actively drinking less to improve their health and wellbeing, why not incorporate this into employee wellbeing social activities? Switch the drinks trolley for yoga classes, meditation, book or cinema club, cooking classes, or sports and outdoor games. All of which are more fun, release countless endorphins and provide fuel for conversation enabling employees to find out more about their colleagues, beyond what they order at the bar.
Deeper Issues
This not only shifts the focus away from alcohol, but also acts as an opportunity for managers to dig deeper into what employees actually want to achieve from team activities. Employees may be looking to unwind and escape from the office, but is heading to the pub or offering complimentary drinks in the office just a lazy substitution for resolving wider issues such as disjointed teams or excessive workplace stress? By discovering why employees are utilising alcohol as a buffer will lead to a better understanding of their needs as both in and out of the workplace.
This article was originally published on HappyMaven on 16/7/20 and is republished here with permission.