Are you responsible for sending your people into danger? In a new Procurious blog series, The World's Deadliest Supply Chains, we investigate the most high-risk supply chains out there…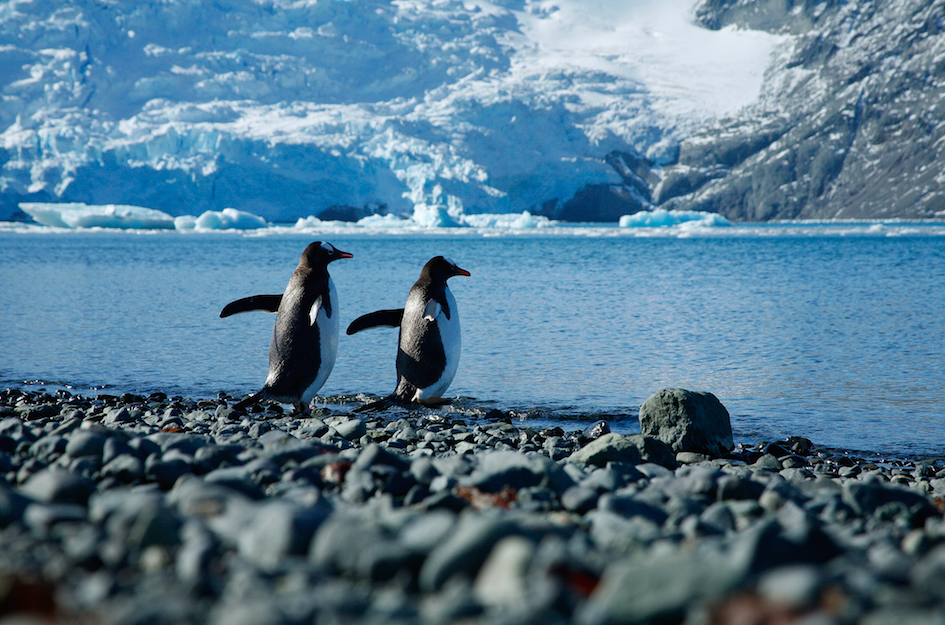 The sight of 1900 rolls of toilet paper would not usually excite your typical urban dweller, but when the consignment supplies a remote Antarctica camp of 350 people for the whole winter it's a case of unfettered joy and – of course – relief.
The most essential of household essentials was among the 3000 tonnes of provisions and equipment delivered by the chartered US vessel MV Ocean Giant to New Zealand's Scott Base in January.
The supply drop – which can take up to nine days to unload – included 200 kilograms of coffee beans, 100 cans of peaches, a Toyota Landcruiser, two rowing machines and a triple-glazed window.
According to Antarctica New Zealand logistics manager Paul Woodgate, organisers need to think of everything the isolated community might need, including spare parts for water plants and heaters.
"We need supplies to keep the base clean, everyone fed and warm, and the water flowing," he told Maori Television.
While routine, MV Ocean Giant's delivery trip reflects the enormous task of supplying myriad human needs to the frozen wilderness.
While Antarctica might be known as the Lonely Continent, human activity abounds with no fewer than 36 permanent scientific and research bases operating there. In the summer months, many smaller facilities spring up too, all needing to be supplied by the mother camp.
Dangers lurks underneath every crevasse and ice flow, in an environment in which temperatures can fall to minus 90 degrees and winds can howl at more than 300 kilometres an hour.
As with Mt Everest, dozens of people have died on Antarctica's icy expanses over the years – not just derring-do explorers but workers charged with ensuring the bases are supplied with thousands of items that city folk take for granted.
In 1976, 11 Argentinean airmen were killed when their plane crashed on a reconnaissance mission over Drakes Passage. In a tragic postscript, a helicopter dispatched to recover the bodies also crashed.
In 1971, a Hercules C-130 made a forced landing on a re-supply run to McMurdo Station (the US base on Ross Island that hosts Antarctica's largest community).
No-one was injured. But the overseers of the US Antarctica program did their sums and realised that salvaging the aircraft would cost $US10m, compared with the $US38m replacement cost.
Seventeen years after it went down, the Hercules was fitted with skis, flown out and pressed into service once again. A testament, indeed, to the durability of the so-called 'workhorse of the skies'.
As with the Argentinean incident a decade previously, the mission did not have a happy ending: in December 1987 two US sailors died when a different Hercules crashed, while conveying spare parts to the refurbished plane.
These days, the supply chain is made safer with technological advances such as GPS positioning, powerful ice breakers, carbon-fibre skis, freeze-proof laptops, satellite phones and sealed, all-weather runways.
But 'safer' is by no means 'safe', with many mishaps happening in more recent years.
In January 2016, helicopter pilot David Wood stepped from his aircraft and straight in a crevasse on the Western Ice Shelf, while on a routine mission to re-supply a fuel cache. He was rescued after four lonely hours, but subsequently died from hypothermia.
His death resulted in criminal charges being laid against Australia's environment departments and a helicopter contractor.
To mitigate the ever-present dangers of Antarctica, governments are constantly stretching the envelope to make the complex logistics requirements that much safer.
In a breakthrough flight, a Royal Australian Air Force Flight C-17A in September 2017 supplied Davis Station from Hobart and then returned to the Tasmanian capital without landing at the base. The 10,000km round trip was made possible by a difficult mid-air refuelling exercise.
The plane air dropped nine tonnes of supplies – including fresh produce – to the base, which is inaccessible by sea from April to October.
Within the next decade, Antarctica's logistics needs will only expand as more nations establish a presence there, if only to 'fly the flag' or with a view to claiming dibs on potential large oil and gas reserves in the future.
Most notably, China has established three bases and three airfields, reportedly spending more on its Antarctic program than any other country.
Six countries have territorial claims to Antarctica: Argentina, Australia, Chile, France, New Zealand, Norway and the UK.
But the Antarctic Treaty actually covers 53 countries, 29 having "consultative status", which allows them to carry out research.
With 20 airports dotted around Antarctica, helicopters and fixed-wing aircraft are playing an increasingly prominent role – especially during winter months when sea access isn't possible and roads on the continent are out of action.
"With more time and advancing technology, carrying goods to remote locations in Antarctica will only get easier," says the Dubai-based Gulf Worldwide Logistics.
"The logistics industry is preparing for advancement in this continent over the next few years." But again, 'easier' does not imply 'safer' and logistics operators perennially need to be alert to the dangers. Like the Emperor penguins, Antarctica is not the type of wild environment that can ever truly be tamed.

If you'd like to read additional related content or get involved with thought provoking discussions check out the Supply Chain Pros group – a one stop shop for all your supply chain need