Blockchain technology is often criticised for its perceived limitations. But how much truth is there behind the accusations?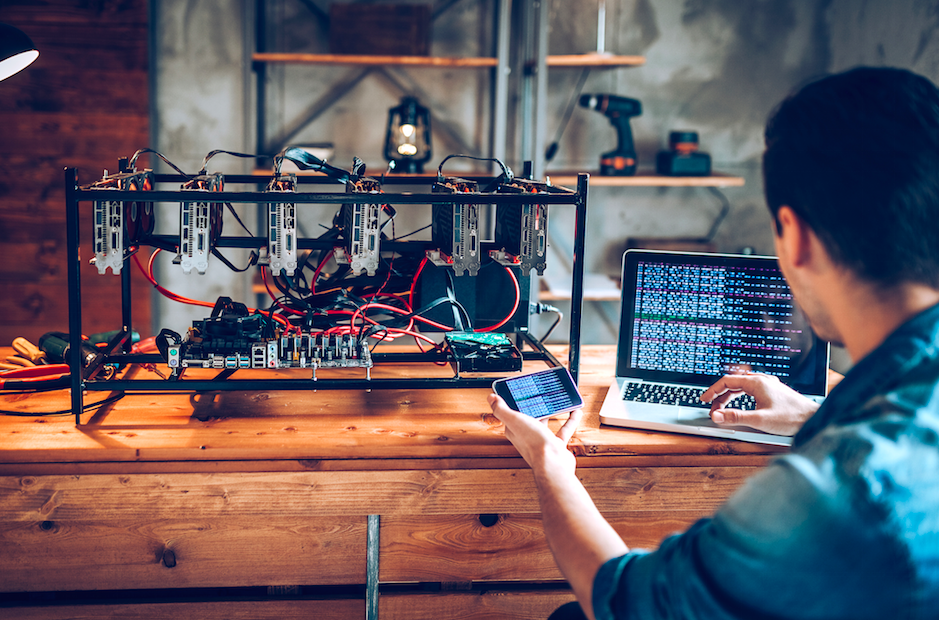 We're told that Blockchain is overhyped, it's no big deal, it has some serious limitations and, whilst it might be a pretty cool piece of technology, it's certainly not the procurement disruptor that it's hailed to be…
But Jack Shaw, Co-Founder and Executive Director of the American Blockchain Council disagrees…
"Blockchain technology is currently criticised for several different limitations:
1. Security 
One of the questions I most commonly get is 'If blockchain is un-hackable, how is it that there are all these stories of people having their bitcoin stolen?'
The reason for this is that bitcoin and many other digital currencies are typically still stored online and not on blockchain itself. In nine years  there has never been a successful hack of the oldest blockchain implementation, which is the bitcoin blockchain.
But people have lost money because they have stored there currencies on a more traditional centralised database.
2. Sustainability
A lot of criticism is aimed at the bitcoin blockchain and it's important that people understand there are many different blockchains out there and there are many different ways of implementing these blockchains technically.
The Bitcoin blockchain is not only the oldest; it is the largest but also the slowest and the most unsustainable of the blockchains from an energy perspective. Figures indicate that supporting bitcoin blockchain requires approximately as much energy as the country of Peru. That is not something that is going to be scalable to many thousands of use cases across millions of organisations around the world.
It is becoming increasingly difficult for the bitcoin blockchain to keep up with the processing of transactions. Currently it processes 7 per second. by comparison visa processes something in excess of 50,000 per second. Clearly new approaches will be needed.
3. Transparency 
The same transparency that makes it easy to share information among authorised participants in the blockchain could, if not properly implemented, make it easy for those who are not authorised to view transactions to do so.
For example, if you're participating in a supply chain ecosystem , the suppliers are not going to want their competitors to see the prices that they have quoted to you if they are offering you a significant discount.
How do you prevent that? By leveraging encryption technology and using blockchain to manage exchange of private keys to access that data.
4. Interoperability
How do we have multiple, different blockchains and how can those blockchains talk with each other? IBM have taken a strong leadership role in this area through their support of the open source hyper ledger platform for implementing blockchain. This is commonly used for permission blockchains, where only a limited and defined set of people and organisations can participate in the blockchain.
One of things that hyper ledger and a number of other blockchain inititiatves are actively working on is the issue of interoperability.
Procurement and Blockchain
This all seems very scary.  And there is a tendency for procurement pros to think 'Oh my gosh. We still have to work out all kinds of technical problems surrounding blockchain, maybe we should put this on the back burner for a while'
But that would be a serious mistake.
I had a fellow come up me after a presentation I did about 20 years ago on the World Wide Web and e-commerce. He explained to me  'we don't have the processing power, we don't have the bandwidth and we certainly won't ever have the security. This crazy notion you're having of people being able to do electronic banking –  it will never happen it just can't be done.'
At that particular point in time, he was right –  it couldn't be done. But within 18 -24 months every major bank was rolling out online banking because the technical problems had been solved.
None of these problems are going to require us to violate the fundamental laws of physics in order to solve them.
They can all be solved as long as there is an economic incentive to do so.
A major IT services company identified that the three most common hurdles to blockchain adoption are
Understanding blockhain in use cases
Communicating blockchain to key decision makers
Evaluating cost benefits of use cases
None of these have to do with technical constraints. they are to do building awareness and understanding.
But wait, the blockchain action doesn't stop here! Join us on October 15 with blockchain experts Shari Diaz, Innovation Strategy and Operations Program Director, IBM Watson Supply Chain and Professor Olinga Ta'eed, Director of the Centre for Citizenship, Enterprise and Governance in this webinar brought to you by IBM and Procurious. Click here to register for Blockchain: Supply Chain's 21st Century Truthsayer.