Welcome to the Big Ideas Summit 2015!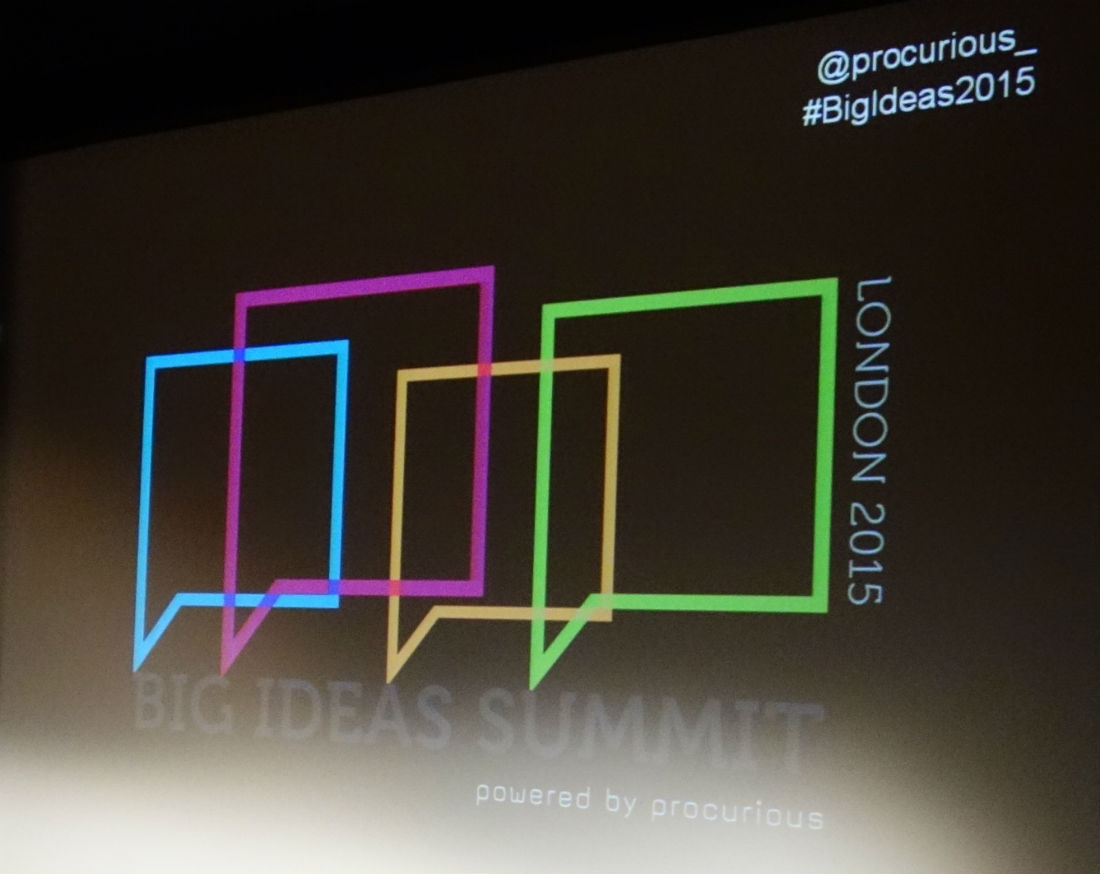 The Procurious Big Ideas Summit is off to a flying start. The venue is stunning, guests are fed and caffeinated and, as I type this Tania Seary, the founder of Procurious is giving her opening speech.
As Tania has just pointed out, while there are only 40 people physically in the room today, the unique nature of this event means that you, the 5000 Procurious members, can contribute to the day's proceedings digitally.
The event has an incredible line-up of speakers. I've already had the good fortune of speaking with the indelible Sigi Osagie and Mark Perera who are both excited to be a part of the day.
The agenda is packed with industry thought leaders, representing the full spectrum of the procurement profession. If you've got any questions for us or any of the influencers here today, get in touch and I'll do my very best to get you an answer.
To join the discussion, post right here on Procurious, tweet Procurious @procurious_ or me @jordanearly123. Remember to include the hash tag #BigIdeas2015.
Here's to a great day!!