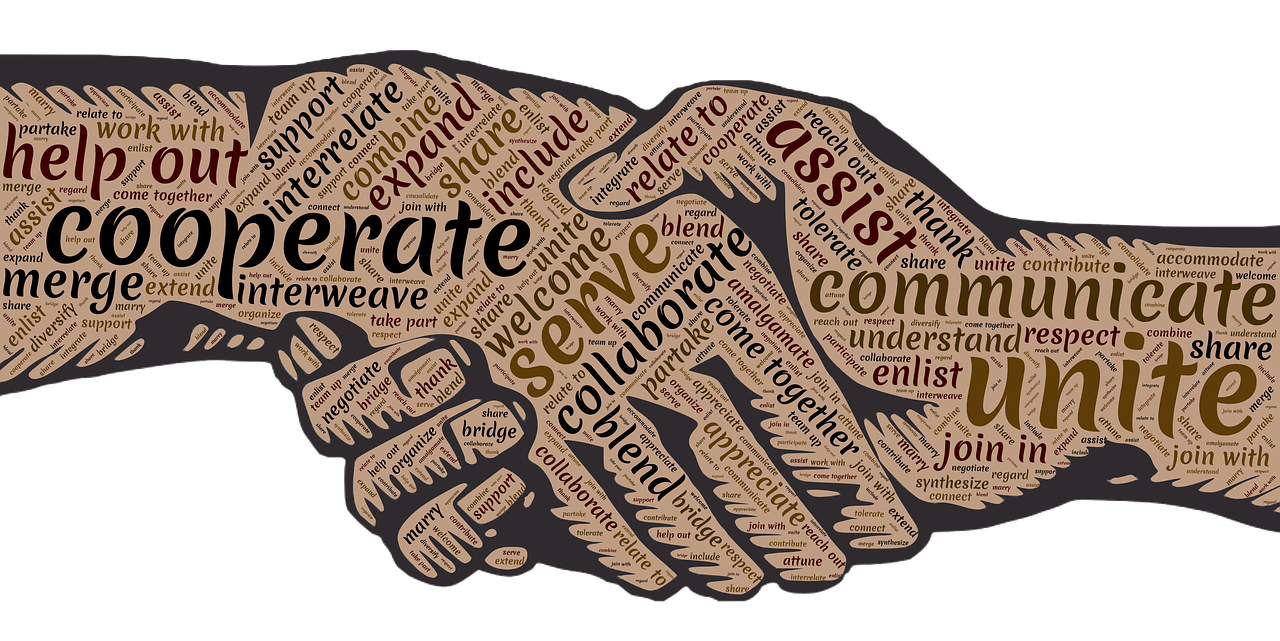 There is a growing awareness in the enterprise that collaborative working could deliver business benefits such as greater agility and reduced time to market. But there are challenges that first need to be overcome, and the first concerns what we really mean by collaborative working…
Facebook inside your business is not the answer. And neither is Yammer or any other Enterprise Social Network. They have their place in certain use cases, but they were not built to change how we work; just offer an alternative communication channel. To change how we work in the enterprise today is a far more challenging subject to tackle.
Change Managers are hampered by the fact that for the last 25 years, workers have been conditioned to working on a desktop PC; a pre-internet invention. The desktop and its attendant file and folder based working approach actively prevent collaboration, as content authoring is done in a silo before the secondary act of sharing occurs.
The second big issue to consider concerns organisational structure and the relationship desktop working has with it.
Teams within an organisation are tasked with specific remits and outputs, but they are also part of the same common goal; the company output. Often referred to as the Critical Path, the process of coordinating different teams' activities to deliver company output reliably and on time can be a fraught process as, too often, one team doesn't know what another is doing. This lack of visibility, despite ongoing efforts to restructure team reporting, can be traced to a body of critical work being authored in silos, with no obvious way of sharing in real time changes in plans and processes that often occur in day to day business.
Start with selfishness
In order for the promise of "collaboration" to be delivered on, it needs to be clear what specific collaborative processes need to be introduced and for whom. How can we recreate a sense of 'synchronicity' for businesses that have teams in different offices, often spread across multiple sites, and maybe even different countries?
It is not enough for just one team to introduce a collaborative working platform; the whole business needs to be networked in order to work synchronously and deliver on an optimum Critical Path. In order to create this 'network effect' businesses need to appeal to their employees' most selfish instincts.
Before they change their behaviour, most individuals will want to know what's in it for them – so businesses need to promote the benefits of collaborative working not just for the group, but for each employee. Start by showing how these new tools can make each person's workload easier, for example, and how it can support their learning and development. More effective collaboration will also make them more productive and showcase their personal successes more clearly.
Forget about the file
The modern workplace also needs to reflect the world it operates in. Internet connectivity and speed have improved significantly in recent years, paving the way for on-demand content services and cloud storage. Firms like Spotify and Netflix have already smashed Apple's iTunes dominance of the music and film market by negating the need to download a file before playing it. You just stream it when you want it.
We have this reality in our personal lives, and as a result, employees are starting to expect an application to deliver their work directly to the audience that needs to see and interact with it. Imagine if you had to write a Facebook update, upload it, notify people that it is available and then send them a link to go and read it – who would bother? Today's workers want to work within a 'followable' environment that enables seamless, real-time information sharing automatically.
Share actions, not words
Businesses need to appreciate that collaboration is a behaviour, but one that struggles to work well with the wrong tools. Teams working within the same business are completely dependent on each other, and 'cc' emails, file sharing and social network postings are all blunt tools for keeping everyone up to date on what has been done and, more importantly, what needs to be done.
These forms of communication can lead to information overload via cc'ing, version control confusion through file sharing and channel fatigue through another social network. As a result some employees are left out of the loop and others buried under a deluge of information they don't actually need to see. The next step along this inefficient path is then the 'team meeting', which tends to focus on what teams have been doing, rather than what they are doing or need to do.
Effective collaborative working removes communication lag and enables teams to see what is happening right now. It also has the knock-on effect of making it much easier to measure performance of teams across the enterprise. After all, it's nearly impossible to measure productivity and effectiveness accurately when work is only being shared after it is completed. By comparison, if work is being measured and evaluated in real-time, within a cloud-base working environment, it is very easy to gain useful and actionable business intelligence.
The main benefit of this approach, however, is that more work actually gets done, instead of just being talked about. By having immediate access to different teams' knowledge, work and progress, it is possible to create a truly dynamic working environment on a global scale. Businesses that are ready, willing and able to adopt this enlightened approach to collaboration will therefore continue to grow and flourish in the years ahead. Alternatively, you could just post an update about this article to your Enterprise Social Network.
The article was written exclusively for Procurious by Tristan Rogers, CEO of Concrete, the global enterprise collaboration platform used by retailers including J Crew, Gap, Kate Spade, Tesco F&F, George and Marks & Spencer.