I'm sure like me, most of you have watched with interest the price of oil plummet from well over $100 a barrel to below $50 a barrel in the space of just a few months. I'm quite sure that, like me, most of you have been in the dark as to why this is the case.  So I thought I'd do some research into the matter and try to uncover what is driving this price collapse, and what it means for you as an individual as well as a procurement professional.
While fluctuations in the price of oil are not particularly rare, ones as significant and unpredicted as this certainly are.  We're talking about the largest fall in the price of oil ever, and one that, even as it was beginning, was discarded by most analysts as a small correction ahead of yet another uptick. Even when the price of oil was in the 80's in October, analysts at Barclays noted, "It seems extremely unlikely that oil prices will remain below $100 for very long."
So why has everybody been so wrong about predicting the price of oil, and why has it continued to fall while most analysts have continued to remain bullish on the price of Brent (the global oil benchmark)? If there's one short answer to this – it's OPEC – but more on that later. Instead we'll begin by looking at two strong causes behind the slump.
Cause Number 1: US Oil Production
With rapid advances in drilling technology (particularly in extracting from shale), oil production in the US has increased by more than 50 percent in the last 2 years.  For anyone who's done Year 7 economics, you'll know that when supply increases and demand remains steady, prices come down.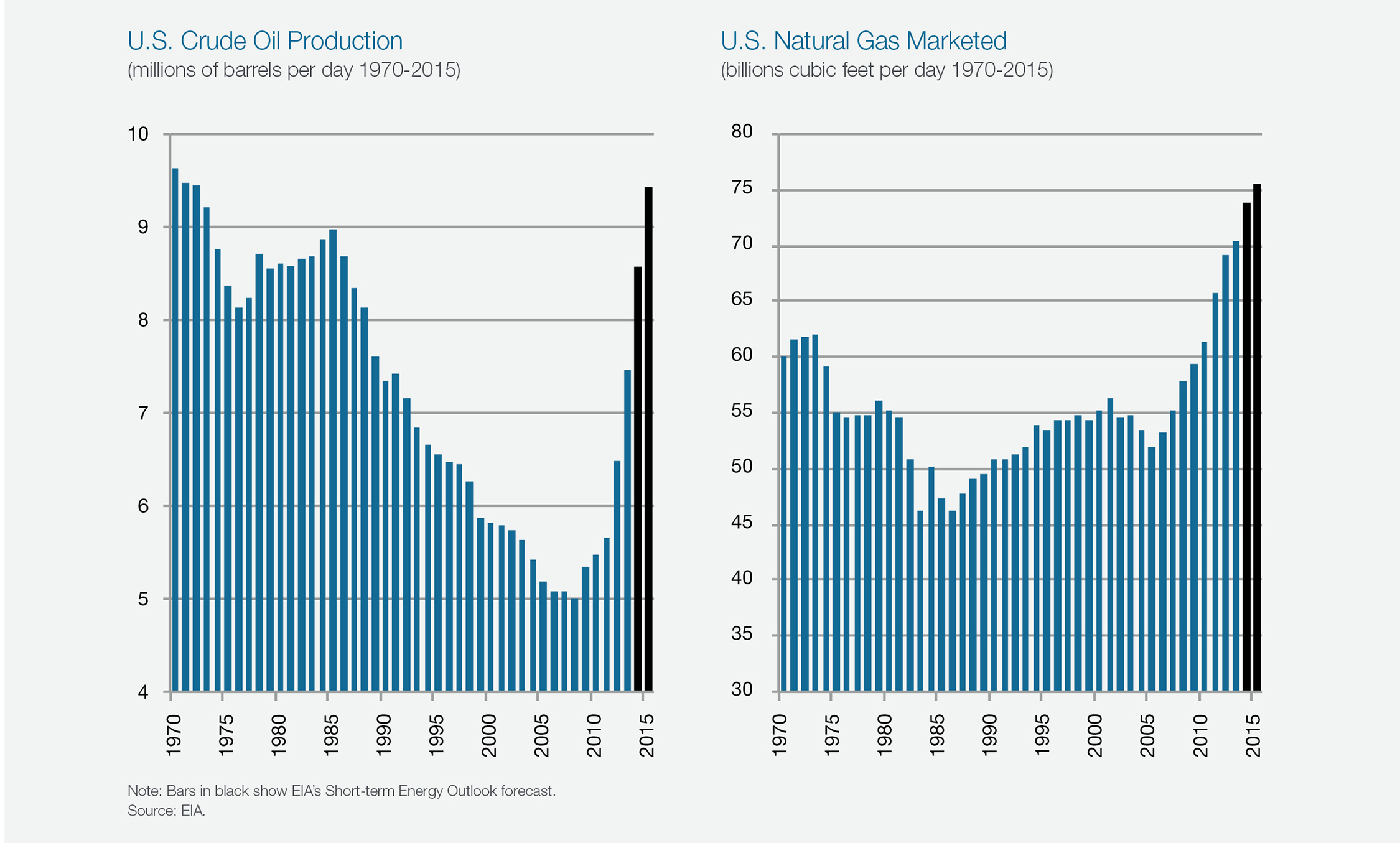 Cause Number 2: A lack of intervention from OPEC.
Traditionally, when there's a slump in the price of Brent, OPEC (Organisation of Petroleum Exporting Countries – fundamentally an oil cartel) bands together to cut supply and therefore prop up the price of oil.  In this case, for whatever reason, they decided not to step in.
The technological advances that I mentioned earlier don't come without a cost, so by deciding to let things play out, OPEC basically condemned a lot of new shale explorers to bankruptcy, as their production cost per barrel sits at anywhere between $50-$70.  With the Brent Crude Oil rate sitting below this, it has become no longer financially viable for these ventures to continue exploring and drilling new wells .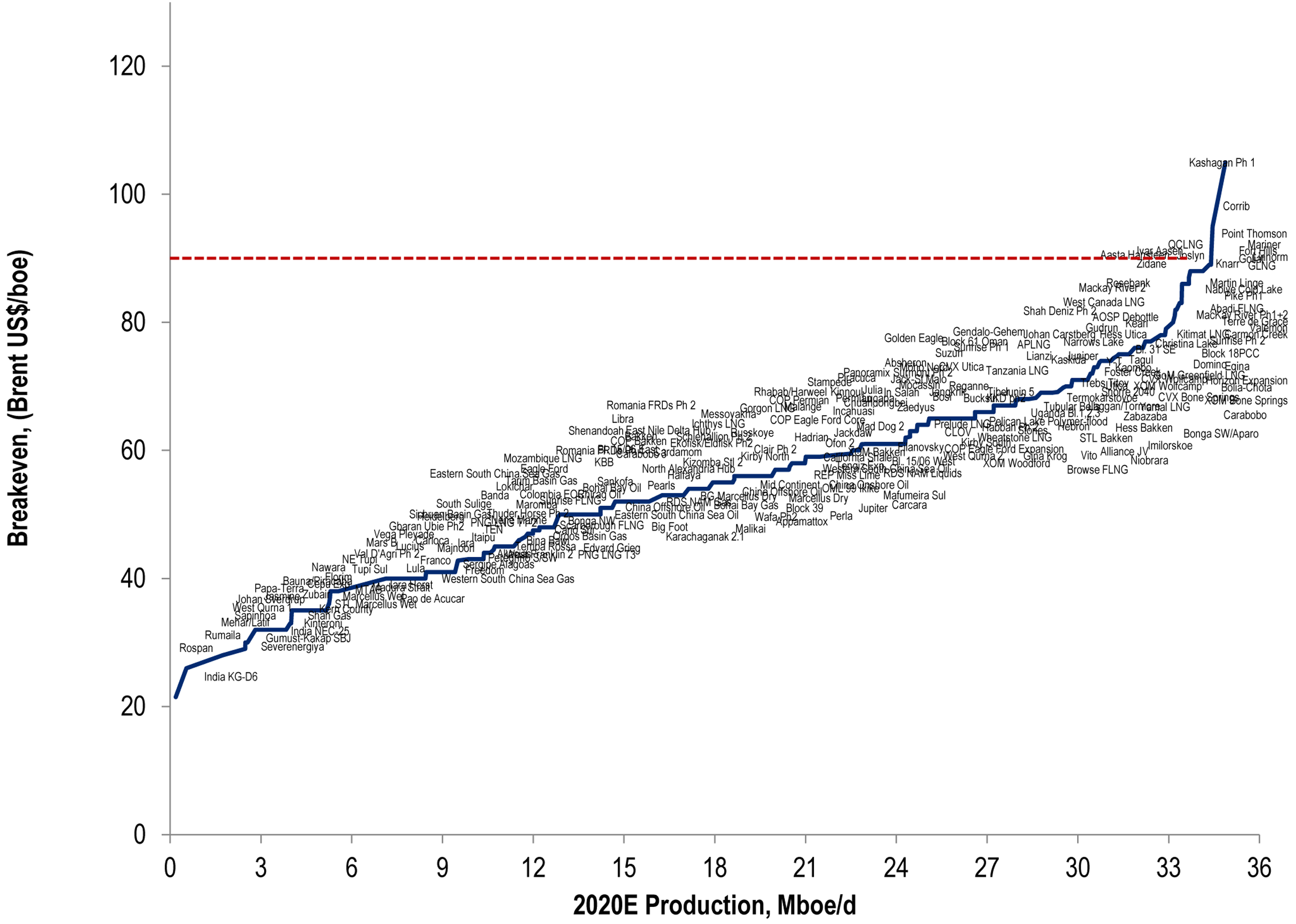 Why hasn't OPEC stepped in?
Well basically they're driving all of this new shale competition out of the market.  This reduces total global oil production temporarily, and when they've effectively bankrupted all the new kids on the block, OPEC can start manipulating the price back up to historical levels.
How long until they decide to intervene?  Suhail al-Mazrouei, The UAE's Energy Minister, said a few weeks ago that OPEC would wait "at least three months before considering an emergency meeting".  Good news – you can expect some very cheap petrol at the pump for at least the next few months. (You might even get some cheap flights in too, although the aviation industry strongly hedges their AVGAS purchases, so it might just be a pipedream)
So what does this mean for you?
I'm going to come at this very simplistically and from the point of view of someone in a developed country. It's a good thing.  Consumer spending accounts for approximately 60 percent of GDP in most western countries, and cheap oil means two things.  First of all, you'll have more disposable income as a result of a decreased cost of transportation – and secondly you can buy more with this disposable income, as the cost of goods is likely to fall. On the other hand, if you live in a country that is heavily reliant on oil production, like Russia or Venezuela, it's not good news.
As a Procurement & Supply Chain professional, I won't go out on a limb and give you an unequivocal answer as to the impact this will have on your job – I'm certainly not qualified enough to answer this – but I think some of the articles mentioned in this Procurious post might give you a good idea.
I hope this gives you a better understanding of the situation, and if you have any comments or thoughts on the matter (or if you think I've got it completely wrong) please comment below!