Nearly 50 per cent of workers are making "learning new skills" a priority right now, ahead of both a pay rise and a promotion…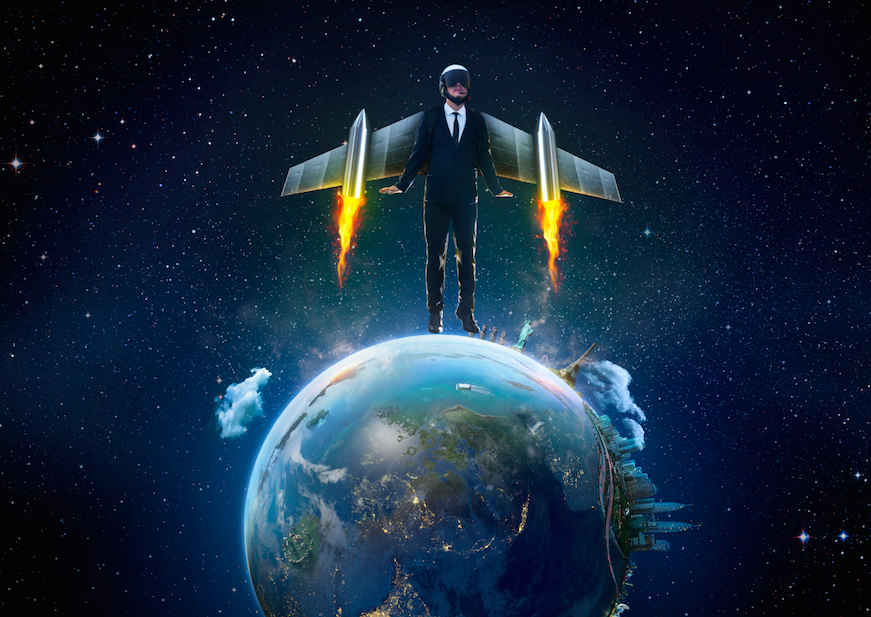 Forget pushing for that promotion. Don't waste too much time looking for a new role. And leave lusting after a new job title for now. Instead, focus on your skills.
"Skills" have traditionally been viewed as something for the trades – those who chose a more hands-on career pathway, rather than one that needed academic qualifications.
While we all appreciate the talent of hairdressers, plumbers, motor mechanics and a host of other vitally-important skilled tradespeople, this year skills have taken on a new meaning.
One of the top workplace trends for 2019 is "Skill signalling".
There is added emphasis on highlighting the skills that set you apart from the competition according to recruiters Robert Half.
This could be your digital literacy – such as working with artificial intelligence – or softer skills such as communications and problem-solving abilities.
Basically, anything that can help you to stand out from the crowd.
No. 1 aim is to learn new skills
This is something you should take seriously, or you could get left behind.
Nearly 50 per cent of workers are making "learning new skills" a priority right now, ahead of both a pay rise and a promotion, according to research from CV-Library.
However, you might have to acquire these outside of the office as two-thirds of us say our employer isn't responsive to our needs.
Also, much of the employer training on offer is a waste of time and money. Research shows that of the $400billion spent on corporate learning globally every year, only 15% is proven to really work.
Top 10 career priorities for 2019
Learn new skills (44.6%)
Get a pay rise (43.5%)
Move to another company (40.1%)
Gain a new qualification (24.3%)
Get a new job title (22.7%)
Change job roles (19.7%)
Get a promotion (17.2%)
Change industries (13.1%)
Work for themselves (12.4%)
Build a personal network (8.9%)
Source: CV-Library
So, what are the skills of the future
What should you be learning? Well, employability skills are key – according to Hogan Assessments, the global leader in personality assessment solutions, these are defined as "the ability to find a job, the ability to retain it, and the ability to find a new job should the first one go away". There are three components:
People Skills – getting along well with others and working well in teams. People who score high on this skill seem friendly, pleasant and helpful.
Learning Skills – learning the essential functions of the job and acquiring new skills as the job changes over time. Individuals with learning skills are likely to be bright, curious, and motivated to learn.
Work Ethic – taking instruction, working hard, and producing high-quality results in a timely fashion. Employees with good work ethic are hardworking, productive and dependable.
Fortunately, you don't have to spend a fortune and take a year or two out of work to study an MBA or master's to gain these skills.
However, the bad news is that you are often either naturally good at these – or not.
Tips
Do a 360 exercise with friends, family and colleagues to get a view of how you score on these points.
Find a mentor to help you work on these skills – for example listening and reflecting. Choose someone you trust within your organisation, or find a mentor externally (someone you already know, respect, get along with and want to be like).
Try to demonstrate these skills on a daily basis – work on them, and you will improve.
Decide to specialise or generalise
The future workplace will be made up of two types According to the Future of the Workplace 2030+ report from Unily.
Expert Generalists who can transfer skills and see the bigger picture necessary to drive the ideas economy.
Hyper Specialists who are more operational, can dive deep for solutions are equipped to understand details and specifics.
Once again, these skills are often innate. Some of us are brilliant when it comes to attention to detail, but find it hard to be adaptable. Choose your path depending on your personality type.
Whichever path you choose, you will need to work on these skills:
Collaboration
Creativity
Critical thinking
In a time of constant change, the skill or trait that will help you get ahead is being able to deal with change.
The No. 1 personality trait you need right now
As a result, resilience is one of the key skills employers will be helping their staff to develop over the next few years.
However, you can develop this skill yourself by nurturing your own physical and mental wellbeing, which can help you to stay positive and cope with the ever faster-changing world of work.
This is also a key skill to highlight on your CV: it is one of the things employers will be looking for. So try to find ways to demonstrate your ability to "bounce back" from adversity and to deal with change.
If you don't ask you don't get
Boosting your skills can boost your performance as well as your life-long career prospects.
"Learning new skills is an excellent way to secure yourself more opportunities and a better paid job down the line," says Lee Biggins, CEO of CV-Library.
So, how do you go about investing in your own success?
Identify the skills you need to work on or develop.
Look for ways to develop these (note: this is unlikely to be in a classroom).
Ask your boss to support your skills development – whether that is giving you time off to attend seminars, conferences, lectures or to work one-on-one with a mentor or on new projects to develop new skills.
Make it a lifelong journey – skills need constant development.
Learning to learn – that's the no.1 skill
"The future discussion will not be about reskilling or upskilling but 'learning to learn'" according to the Unily Future of the Workplace Report which says:
Being comfortable acquiring new knowledge is a skill in its own right.
To become a continual learner, you will need to learn to
Take risks
Experiment
Adapt
… and challenge yourself to disrupt and do things differently.
Want to get your wheels turning towards a supply chain career one could only dream of? Then don't miss our upcoming Career Boot Camp with IBM – a free 5-part podcast series with some of the very best of the best. Check it out here: https://www.procurious.com/career-boot-camp-2019