Contingent Labour represents an ever-increasing proportion of our workforce, and it's not hard to understand why. What is challenging for procurement teams, however, is effective management of their organisation's contingent workforce…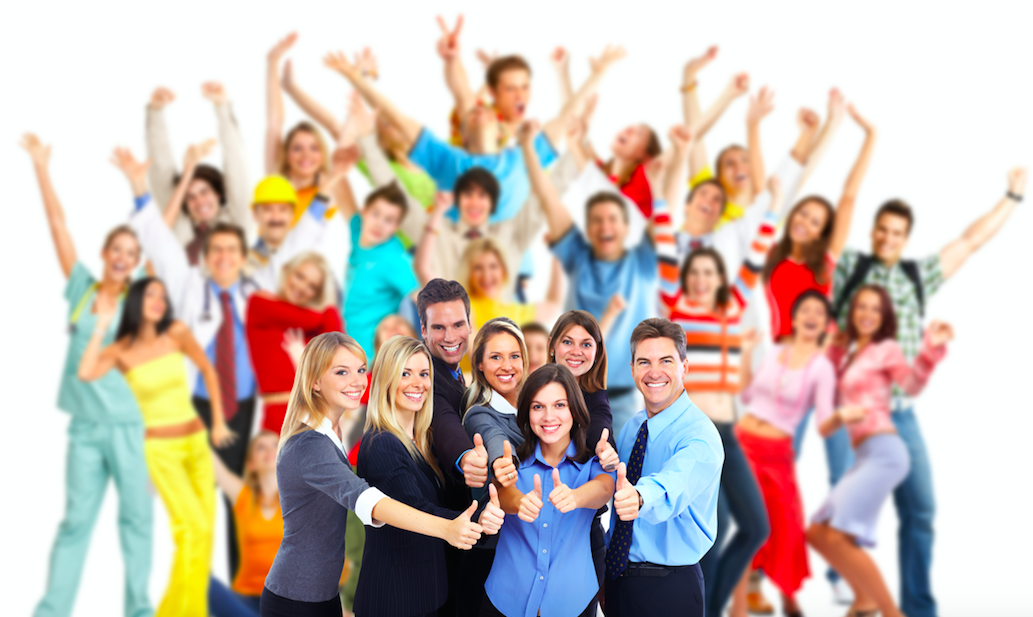 "Depending on whose data you believe, the contingent workforce now makes up from 20 per cent [1] to 40 per cent [2] of the global workforce, with some analysts estimating that it will reach 50 per cent by the year 2020," says Doug Leeby, CEO – Beeline.
Procurious caught up with Doug ahead of his keynote presentation at Big Ideas Summit Chicago to learn more about the state of contingent labour in the workplace today and to pick his brains on how procurement teams can best manage, and leverage, their ever-evolving workforce.
The rise of the contingent workforce
"It's easy to understand why contingent labour is growing," explains Doug.  "Most companies are under intense pressure to improve their bottom line and usage of contingent staff, contractors, freelancers, and consultants is an excellent economic model that can be deployed to both accomplish discrete projects and assist an organisation during surge periods of work."
"There is an enormous economic benefit in being able to ramp up key areas of the workforce during heavy times and down in lighter times.  Additionally, the enterprise can complete important project work by hiring external experts rather than having to bring highly specialised skills into the organisation.  The short-term costs may appear high but the total cost to production can, in fact, be much lower."
"Traditionally, companies have looked to the contingent labor population for work that is less strategic, saving that for FTEs.  However, more and more, we are seeing a hybrid approach.  Successful companies in which HR and Procurement are working together have figured this out.  Most of us can't afford a team of data scientists but we can contract a team for a specific goal.  That's a very strategic example whereas the contingent workforce can produce extraordinary value."
The challenges of contingent labour
Employing a large proportion of contingent labour to your organisations presents a whole new set of challenges for both procurement teams and HR. But, as Doug advises, it is specifically in-effective management of contingent talent that will lead to enormous problems and risks for your organisation.
"Companies may be operating out of compliance, exposing themselves to severe penalties.  Additionally, improperly managing this talent can lead to overpayment or under-delivery of results. Metrics and KPIs are critical to ensure that the program is properly managed. Everyone has heard about the now-infamous 'war on talent.'  It isn't subsiding.  Not having a smooth-running program to manage contingent labor invariably leads to losing great talent to those who do have solid programs."
Part of the difficulty with managing contingent labour is procurement's failure to work constructively and efficiently alongside HR departments.
"Asking the two departments to take time to think about optimising their workforce is a tough ask," explains Doug.
"This is not a small undertaking nor is it something that can be accomplished in one meeting, or even a series of meetings. It is transformational, which means it requires a significant investment of time and resources, but I believe it will happen as the focus on talent comes into greater view at the C-suite. HR has an outstanding opportunity to look at talent holistically and work with Procurement to ensure that it is sourced and managed properly. This will deliver tremendous value to the organisation."
Using tech to manage contingent labour
"Technology today is an enabler," Doug explains.  "However, with the progress being made in AI and machine learning, it will soon become far more than just an enabler – it will become an advisor.
"Technology shouldn't just be about workflow and reporting.  Rather, it should act more as a subject matter expert or concierge helping procurement and HR to analyse their workforce and make strategic decisions.
"The challenge with this transformation is that it depends on organisations getting all their data into the technology and most still have a way to go. At a minimum, they need get all of the contingent labor into the system – complex, statement-of-work (SOW) based, milestone-based services as well as contingent staff.
"VMS technology can manage not only who the contingent workers are, where they are, what they are doing, and what facilities and data they have access to, but also how well they perform their assignments."
The future of the workforce
"The workplace and workforce model that has been in place since the Industrial Revolution, designed for stable markets and long-term business planning, is giving way to a new model based on constant change and adaptability," Doug believes.  We asked Doug to outline what he believes will be the key features of the workforce of the future…
1. Talent first
Over time, I believe organisations will adopt a "Talent First" approach that will be led by HR.  Procurement will remain a solid partner, but HR will need to lead the initiative within the organisation. They will work, proactively, with department heads and finance to figure out the best way to achieve desired outcomes.
2. The human touch
Some outcomes will be handled via artificial intelligence and robotic process automation, but much will still depend on people.  Competitive organisations will focus on optimising their workforce.  They will then focus on how to source this talent holistically.
3. Talent pools
Talent sourcing won't be done in silos anymore.  Organizations will establish private talent pools and work to attract talent, both FTE and non-FTE, to their pools.  Then, they will be able to hire/engage known talent which leads to a higher propensity for success.
4. Self-sourcing
Companies will make use of functionality like our Self-Sourcing.  In other words, they will go directly to the contingent talent rather than through intermediaries.  This is already being done with freelancers, but we will see more of this with contractors and consultants.
Doug Leeby will be speaking at Big Ideas Chicago on 27th September. To  hear more from him and to follow the action LIVE from wherever you are in the world, register as a digital delegate (it's free!)
[1] Staffing Industry Analysts' Workforce Buyers Survey: Contingent Share of Workforce and Mix of Types of Workers, November 1, 2017
[2] Ardent Partners' The State of Contingent Workforce Management 2017-2018