What are the three essential factors for  effectively addressing the shifting conditions of sustainability risks and opportunities?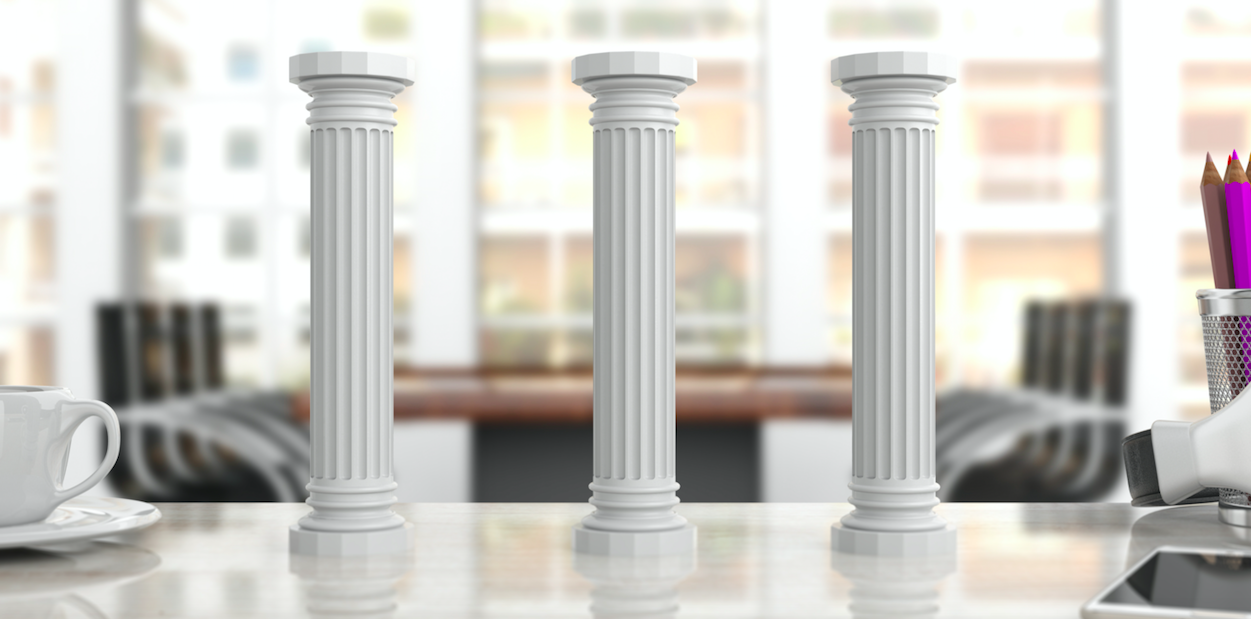 This year has provided plenty of examples of why organisations need to better manage or participate in more effective sustainability and CSR initiatives to better manage risk, and purchasing and supply chain managers are finding themselves at the forefront of these initiatives, as keepers of the risk management keys. While hot button issues like worker safety and reputation risk are only increasing in importance, transparency and sustainability are reshaping consumer demand, and intelligence trumps data in supply chain risk management.
Luckily , this  emphasis on sustainability and CSR is breathing new life into purchasing and supply chain teams, giving them a renewed sense of urgency to establish  or expand supplier assessment programs and position themselves as greater strategic assets to their organisations and industries.
After reflecting on the variety of new supplier sustainability programs EcoVadis has helped launch or evolve, our experts have discovered three key factors as essential for effectively addressing the shifting conditions of sustainability risks and opportunities.
1. Program Reach and Depth
When setting up a supplier monitoring system, the assessment methodology should cover all key themes in sustainability and Corporate Social Responsibility. It's common for homegrown or initial assessment programs to start by tackling just one issue, like environmental sustainability or human trafficking. To truly have an impact and effectively manage risk, however, the system should cover criteria across environment, labor and human rights, ethics/anti-corruption, and the supplier's own sustainable sourcing practices.
Geography is also a significant factor when designing and implementing a program. Most modern supply chains span over 100 countries, so the assessment methodology should be appropriately adapted to cover this spread, engaging and supporting suppliers in local language wherever possible and taking into consideration variances in regulations and culture, at least for the top regions.
Finally, the size of the suppliers/third parties you are working with is another important dimension to examine. Many of them will be small- or medium-sized enterprises (SMEs) that are not listed on any stock exchange, and with little required reporting or public information. The monitoring system and methodology should be adapted accordingly to measure these SMEs.
2. Seamless Integration: Change Management and Processes
To make sure your teams and partners have the best chance of success with a new or changing sustainability and CSR initiatives, the methodology and processes used to both collect data and adopt performance indicators must be integrated into current, familiar processes and workflows.
There are two elements to this:
Change management
It is essential that the supplier sustainability monitoring solution vendor be able to support you and your team in the required change management program that will drive adoption of the initiative. This could include consulting on strategy and rollout, program branding, communications and supporting content development, training, support/helpdesk, onboarding services and reporting.
System and process integration
A key enabler to maximizing the impact of sustainability criteria on purchasing behavior is to integrate the assessment system into the current supply chain management platforms such as e-Sourcing, e-Procurement, CLM, SRM or similar platforms.Supplier monitoring solutions that come with an API that can be used to integrate the CSR indicators to other platforms are a huge advantage here. This way, you can give buyers and category managers access to current and complete sustainability data within the tools they are using today.  
For a deeper dive into these criteria and checklists, get this free Ebook covering "Five Essential Criteria For Selecting A Supplier Sustainability & Risk Monitoring Solution."
3. Creating Measurable Value
No matter how thorough or amazing the assessment solution, it will only be effective with supplier participation. Here are a couple key ways sustainability monitoring programs can provide value to suppliers, which is vital to engagement and the ultimate success or failure of the initiative:
Alignment with relevant labels, certifications and standards
Suppliers will always care about compliance and a core feature of any monitoring system is to ensure suppliers adhere to the relevant global, regional and/or category-specific labels, certifications or standards. Examples might include FSC for fiber-based products, REACH registration of chemicals in Europe, or EnergyStar for appliance makers in North America, and so on. There are thousands of such labels, certifications and standards across the 120+ countries touched by global supply chains. A comprehensive supplier assessment program must take into account all  relevant assessments and maintain an annually updated list in each major region/country. In doing so, suppliers can ensure that their efforts are "valorized" in the monitoring process, making it more efficient for them to participate.
Actionable results, benchmarks and feedback
The results of a sustainability assessment should be digestible and actionable by both the buyer's side (procurement and supply chain, EHS&S, risk), but also for the supplier.  Visually exhausting spreadsheets of checkmarks, or a list of documents from a supplier is often hard to understand and thus not actionable by a purchasing or category manager. These roles want instead to understand how suppliers' sustainability performance compare to their peers and what the norm for the industry or geography is. Also, being able to also clearly understand performance over time is another vital part of any system. Solutions that make the short list should provide actionable results and indicators, benchmarks for comparing performance, and feedback on areas of improvement.
For more details on what questions to ask to look for in a monitoring service, check out this paper on  "Five Essential Criteria For Selecting A Supplier Sustainability & Risk Monitoring Solution."
Daniel Perry, Global Alliances Director – Ecovadis will be speaking at Big Ideas Chicago on 27th September. To follow the action live from wherever you are in the world, register as a digital delegate.