Could we have prevented the shortage through better supply chain management?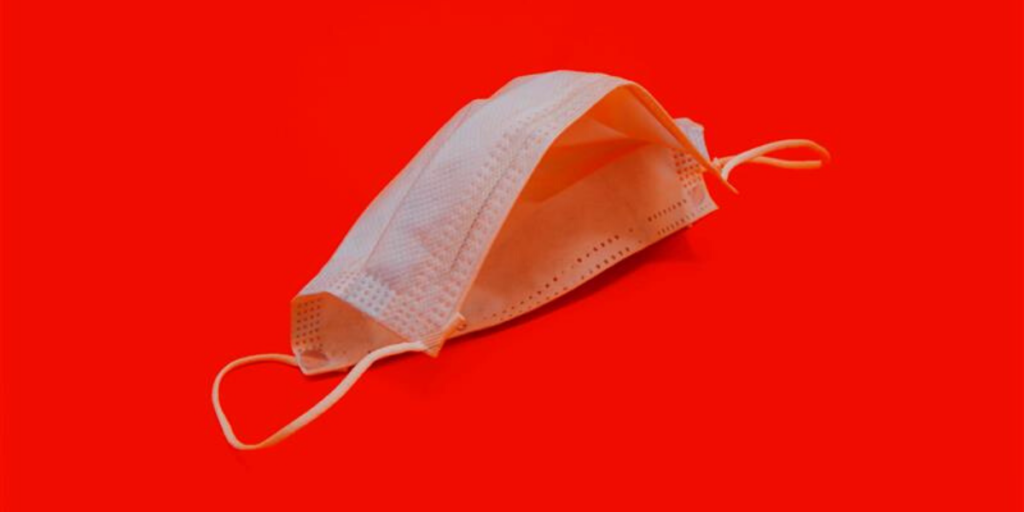 ---
If we've learnt anything from the past few months, it's that one supply chain matters more than almost all others, and that's medical supply and Personal Protective Equipment (PPE) one. Yet, it also seems to be the one that isn't functioning half as well as it needs to be, with devastating stories emerging worldwide of doctors and nurses forced to wear bandanas for masks and rubbish bags for gowns. Many on the front line are also gravely concerned for their own welfare, and devastatingly, over 100 doctors and nurses have now died fighting the virus.
As procurement professionals, we look at these statistics, shake our heads and immediately ask 'what could we have done better?' But realistically, could we have prevented this? Is there anything we can do right now to change it? And what important lessons do we need to learn now that we can apply to our supply chains, forever more?
Could we have prevented the shortage through better supply chain management?
On the issue of preparedness, many in hospital procurement roles are facing the tough questions right now. Saskia Popescu, a US epidemiologist, recently told Vox that the issues we're currently experiencing is something we all should have foreseen:
'Whenever we have done exercises for pandemic preparedness, supply chain issues were a well-documented challenge. It's surprising that we let it get this bad.'
While some countries are taking drastic action to 'catch up' from a supply chain perspective, including in the US where Donald Trump has invoked the Defense Production Act to order companies to produce everything from ventilators to masks and hand sanitizer, many argue that it's too little, too late – and that reactionary measures never quite work when it comes to supply chain management.
Supply chain shortages now have life and death consequences
Shortages of PPE equipment causes significant issues for our health systems. Hospitals around the world right now are approaching, at or over peak capacity, meaning that any nurse or doctor who gets infected is one less to treat patients who are already sick. Sick doctors and nurses have a domino effect and may threaten the 'flattening of the curve', which is something we all know we need to do in order for our health system to cope.
In a nutshell, sick doctors and nurses create even more fear within the health system community, and may lead others to refuse to come to work. This, in turn, creates a shortage of health staff when they are needed most. Val Griffeth, an emergency doctor who is leading the new movement #GetUsPPE, sums it up perfectly:
'If you have health care workers who don't feel safe, you may very well have people who don't come to work.'
'Worse, you have people who come to work, get infected, and end up in the hospital taking up a bed and also not seeing patients that day, that week, or that month.'
But how did we get here?
Many procurement professionals looking at the current issue with PPE point to the drastically increased demand we're now experiencing as the key issue that broke the camel's back, so to speak. But when you dig under the surface, that's not the whole story.
As with the virus itself, the issue began with China. As the world's primary producer of face masks (China produces more than half of the world's total supply), the Chinese themselves originally needed what they produced, so instead of exporting, they began to produce masks, and then hoard them. Around the world, the hoarding continued, with some countries, such as Germany, swiftly banning PPE exports. The problem, then, became one of supply and demand – as demand rose world-wide, there were already supply issues with the world's major suppliers as they had effectively used what they would otherwise export.
When the epidemic turned quickly into a pandemic, the demand side of the supply chain also suffered a major hit as the public soon began buying masks en-masse. Despite the fact that medical authorities have repeatedly suggested that masks aren't needed for healthy people, they continue to be purchased in almost every country, meaning that demand is at an almost all-time high. In a situation like this, is it almost inevitable that a supply chain would fail?
What should we do about it?
With the real life-or-death situation we as procurement professionals find ourselves in, the question now is not what we should have done but we can do. According to Matt Stewart from RiseNow, the situation we find ourselves in isn't inevitable. Matt believes that technology can be our 'secret weapon' to create the kind of supply chain agility we need to respond to events such as the coronavirus:
'Technology integration inside your organization (and that of your trading partners), along with the ability to onboard new datasets and suppliers, can actually help you respond almost instantaneously to non-forecastable events, such as the current pandemic.'
Although this type of integration certainly sounds like supply chain nirvana, Matt also believes that a number of factors need to be in place to achieve the level of supply chain agility you'd need to respond to something as serious and sudden as we're currently experiencing:
'Effective supply chain agility begins with developing one or more plans of action based on simulations to any potential supply chain threats, then determining their impact.'
'To do this, you need an extremely high level of data integration. You also need an early warning detection program, and then, once a threat is identified, you need to retrieve a predetermined action plan, and modify it if need be.'
Also key to supply chain agility, Matt says, is the ability to increase sourcing and detect consumption-side threats:
'You need the ability to speed up sourcing, and quickly, which can be achieved through your technology system – but critically, your "data source of truth" must be clean, conditioned, harmonized and accessible.'
'You also need to understand consumption threats, so you'll need to understand acceptable substitutes, distribution capacities, and the ability to retask existing assets (as we're seeing with the US at the moment).'
Finally, Matt says that logistics flexibility is the final key area you need if you want to respond in almost real-time to large, unexpected supply chain interruptions:
'Flexibility within the logistics environment is required as decisions may need to be made to change product offerings and warehouse assets and systems will need to respond to new locations to ensure that productivity stays as high as possible.'
Onward and upward?
Although manufacturers worldwide are working harder than ever to resolve the current shortage of PPE equipment, it's already proven to be a disastrous, life-or-death problem. But while we can't change what has happened in the past, supply chain professionals have every opportunity to learn from this pandemic, and to do whatever we can to ensure we protect our supply chains – and the lives of our fellow countrymen – now and into the future.
Want to keep up with the latest coronavirus and supply chain news? Join our exclusive Supply Chain Crisis: Covid-19 group. We've gathered together the world's foremost experts on all things supply chain, risk, business and people, and we'll be presenting their insights and daily industry-relevant news in a content series via the group. You'll also have the support of thousands of your procurement peers, world-wide. We're stronger together. Join us now.