Newsflash – our profession is evolving.
…And this pyramid holds all of the secrets.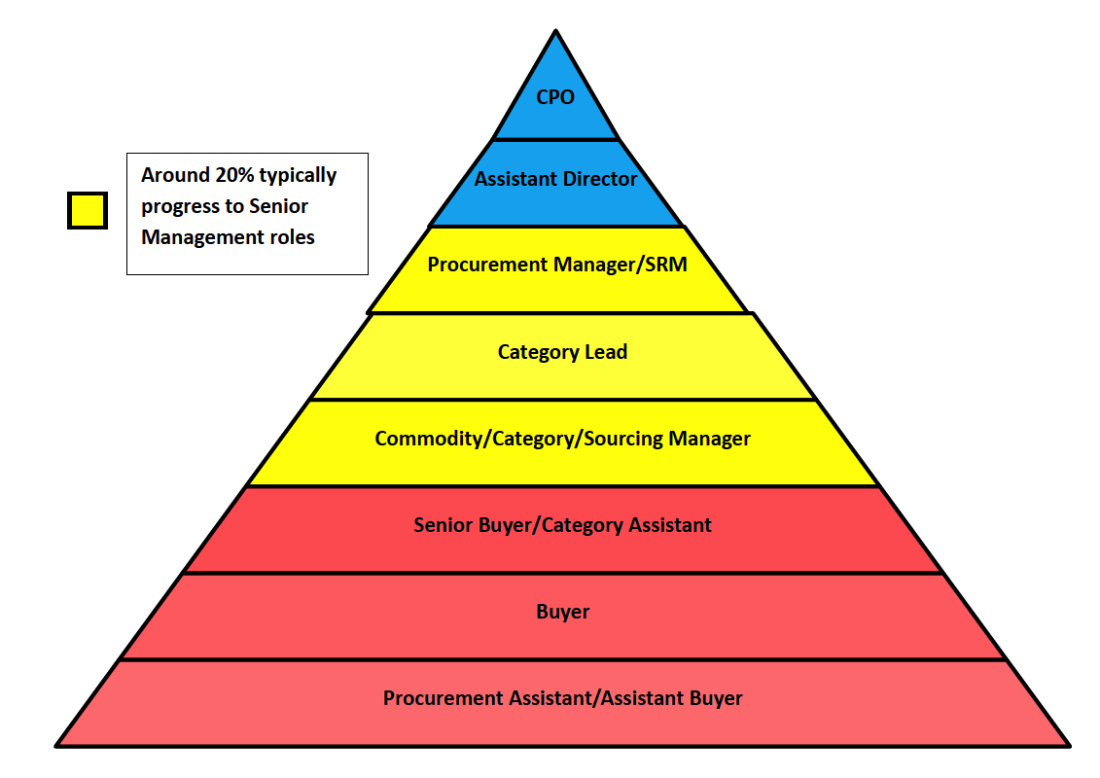 The pyramid seeks to put the evolution of the procurement profession into a relatable context.
What does it tell us about our profession?
The profession represents a fast track career for truly ambitious purchasing professionals and we are seeing evidence of CPOs securing this status quickly.
A procurement career has two strands in terms of career development. Management roles including SRM for 'people people' and process driven roles for the more analytical data driven individuals. Both of these elements are as important as each other in a 21st century procurement department.
There has been analysis of interviews taken place in the last 6 months that show 71 per cent of the candidates failed to demonstrate the non-technical competencies required to perform the role they were applying for.
This surely suggests a need for companies to further invest in training around key competencies such as negotiation, influence and communication – all business critical areas for purchasing professionals to make their mark. There is also a case to suggest that neuro-linguistic programming should also be a consideration.
Another interesting observation is that the traditional title of the CPO is shifting towards CCO – Chief Commercial Officer. This reflects today's acceptance in business of the commercial nous that a good CCO brings to the Board table.
CPS Group UK are Global Recruitment Specialists to the Procurement Profession. They provide niche Permanent and Interim solutions in the business transformation and change environment. For further information email [email protected]