Riskmethods have published an infographic that illustrates the Top 10 Global Risks to Supply Chains.
The infographic breaks the risks down into two categories, assessing both the likelihood and impact.
According to data obtained from the Global Risks Perception Survey 2014 at the World Economic Forum, four of the risks cross into the two categories. The risks shown below are deemed to be the ten most dangerous.
Ten Global Risks in Terms of Likelihood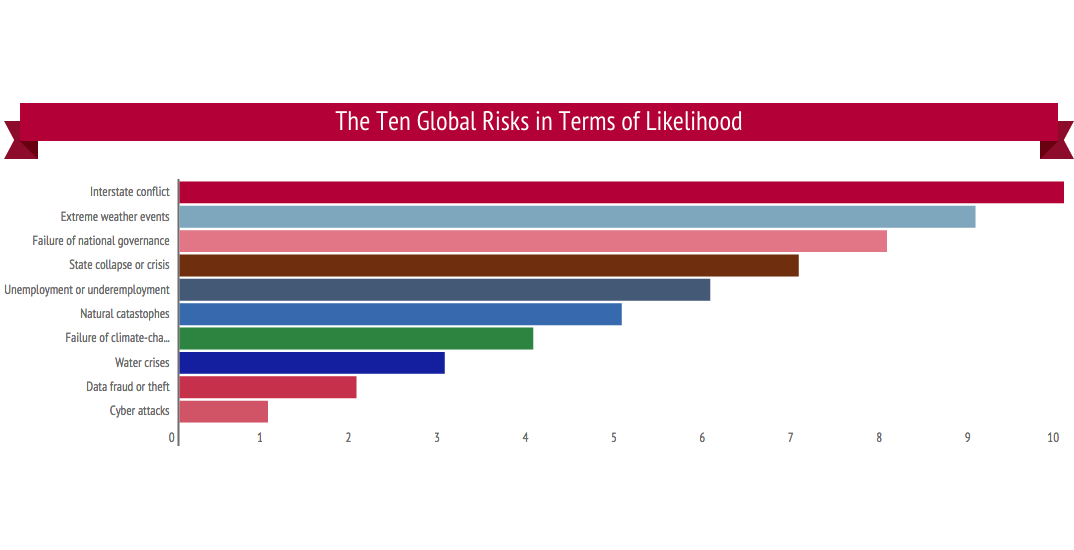 Ten Global Risks in Terms of Impact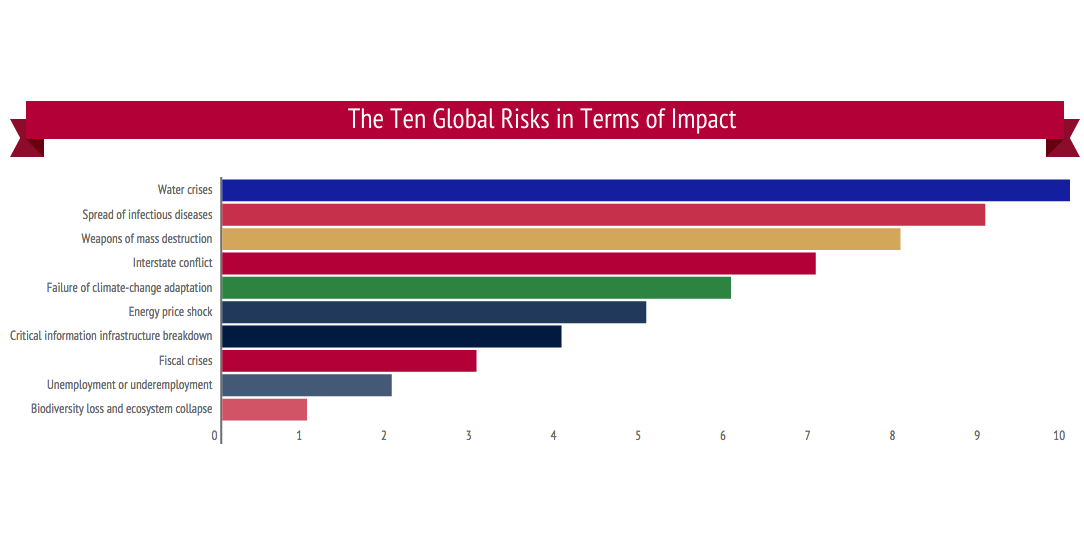 Four of the risks are featured in both charts. Namely: water crises, interstate conflicts, failure of climate-change adaption and unemployment.
Riskmethods also looked at information supplied by Allianz Global Corporate & Speciality – here 58 per cent of people polled considered natural catastrophes the top risk when it came to supply chain disruptions.