Tom Derry, CEO – ISM discusses how to turn your supply chain into a key source of competitive advantage and what not to do in supply chain management.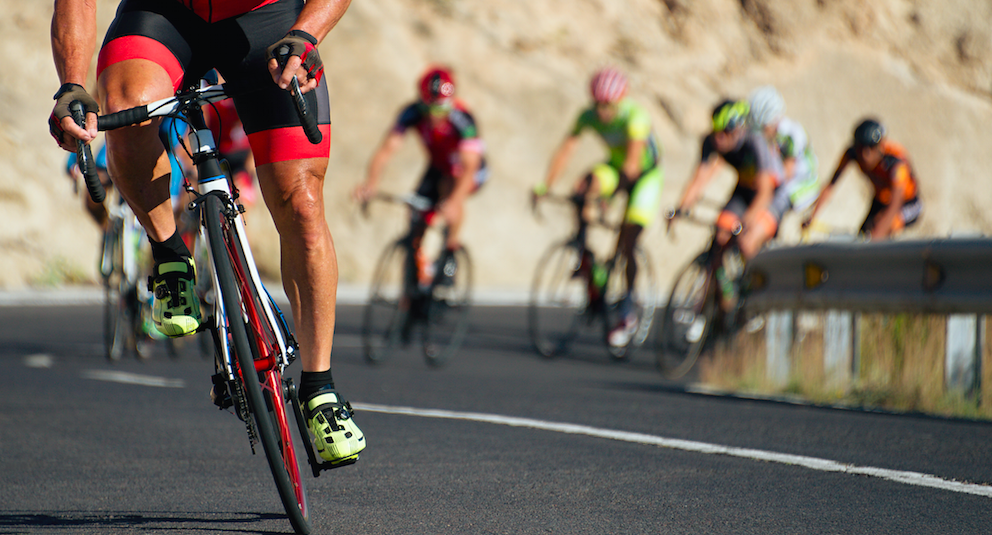 Everyone loves to talk about the romance of startups and small businesses. But today it's becoming increasingly obvious that we're living in the age of the corporate giants. And the big brands such as Amazon Apple, Google and Walmart are only getting bigger. There's a whole host of reasons that these giants are repeatedly found in the top 10 places of Fortune 500 year after year. But one reason that stands out is that they recognise their supply chains are a key source of competitive advantage. We asked Tom Derry, CE0 – ISM, to outline the key elements needed to transform a supply chain into something a company would proudly put front and centre in its annual report to share holders. For Tom, it boils down to two things.
1. Last mile customisation
"[As supply management professionals] you're serving regional customers and local customers even if you've got a global supply chain," Tom begins. "And local markets demand customisation and localisation even if it's just printing your user manual in the local language. HP did that famously a decade ago. Diageo are currently customising for delivery in Asia from a distribution centre in Singapore.
"Being able to access local markets and extract the most value from local markets is critical for supply chain professionals."
2. Agility
Tom argues that supply chains are a form of agility. "In light of all the recent controversy around taxes and tariffs – if [supply chains] flexible and responsive they provide strategic agility to the company, which is becoming increasingly critical."
"The most important consideration in determining how a supply chain is structured usually comes down to two economical factors- taxes and tariffs. [Last year], the US passed a new tax law, which ostensibly puts US manufacturing first. The question around tariffs is critical and the threat of them, whether they've been implemented or not, is already affecting the way supply chains are designed and implemented."
Supply chains in the US have seen the impact of the steel and aluminium tariffs imposes on European exports, which has led to retaliation. Tom cites Harley Davidson, who announced that they have to shift their production to the EU in order to continue to grow its non-US sales, which are critical to company's future growth. "The president is trying to protect the production of steel and alumninum ostensibly on a national security basis but he is actually is forcing production of goods offshore and thereby threatening jobs – and [Harley Davidson] is just one example."
According to Tom, the old concept of money is fungible but supply chains are flexible holds true. "Some people may not appreciate the degree to which we have built in agility and flexibility over the last twenty years. It's clear that companies can, and have to, respond to maintain competitive advantage and maintain their margin and they will flex their supply chains to meet the circumstances they face. We're all short sighted if we think that's not going to happen and if we think we can impose a set of conditions that cause current supply chains ,as they exist now, to be set in place. They're going to flex and move."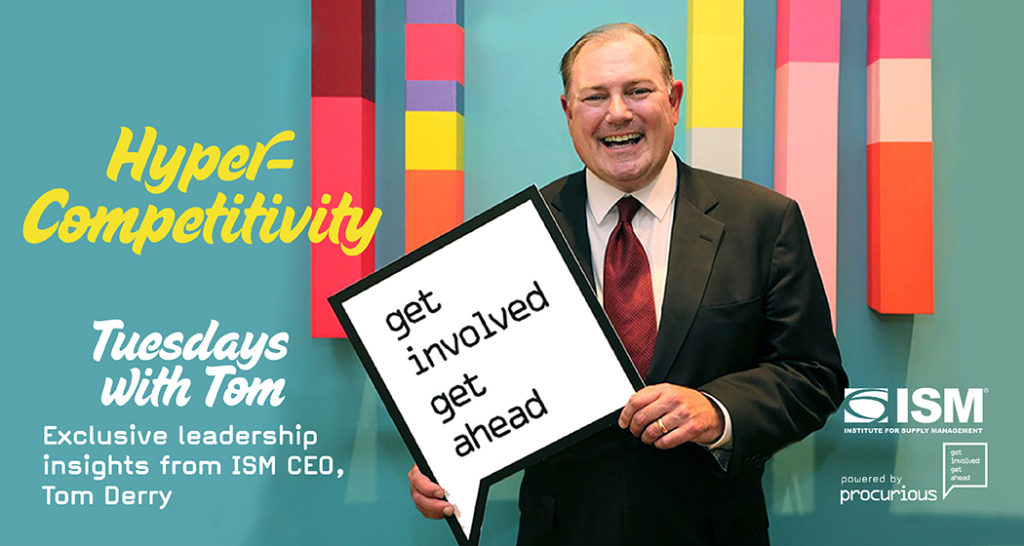 Part Eight of Tuesdays with Tom is available now. Click here to sign up and hear ISM CEO Tom Derry discuss how to turn your supply chain into a key source of competitive advantage and what not to do in supply chain management.