Australia's political landscape is a complex beast. We ask senior Fairfax political editor Laura Tingle to unravel these complexities for procurement professionals.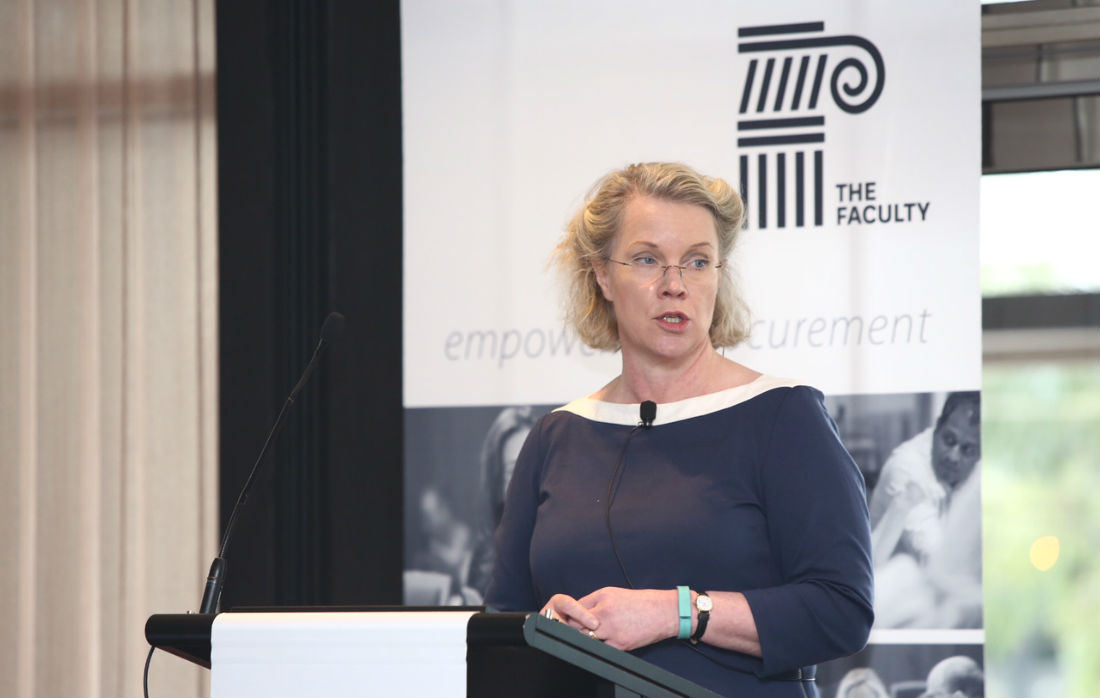 No matter which political party you back, there's no doubt that the political landscape can have major ramifications on the procurement function within your business.
So, we asked Fairfax Media's Political Editor, Laura Tingle, to unravel the elements of politics, as Australia wades through this longest of all election campaigns, and try to understand what sort of government it faces after July 2.
"It's Complicated"
Laura explains that Australia heads into the upcoming election with Labor currently holding a 'notional' 57 seats and the Coalition – after Tony Abbott's big victory – holding a 'notional' 89 seats.
"The national polls currently suggest – on a swing of about 2.5 per cent against the Coalition since the last election – that we have started the election campaign in the realms of an outcome where the government would just get back into office, or where there might be a hung parliament.
"That is, there are 13 Coalition seats held with a margin of less than 2.5 per cent, just one seat less than would need to change hands for the Coalition to lose its absolute majority," Tingle says.
But, as the saying goes, 'it's always complicated', and in fact, at this election it is particularly complicated, she says.
"And I can't think of an election where there are so many unknown factors at play, which could create some quite wild outcomes."
Election Zeitgeist
Speaking at the 2016 9th Asia-Pacific CPO Forum in Melbourne to an audience of about 50 leading procurement professionals, Tingle spoke swiftly, explaining how she saw things.
Another complication, on both sides of the political fence, is the unprecedented number of retirements of sitting members (21), meaning the loss of personal margins of longstanding MPs.
Laura explains, "My apologies for bombarding you with numbers. But they all play in to the zeitgeist of the current election campaign, and the unprecedented uncertainty around the likely outcome.
"When you say 'uncertainty' in politics, people think that that is, by definition, a very bad thing – that the country is heading in to some unknown period of terrible instability in the political landscape.
"When I say uncertainty, I mean it in the sense that, more than is usually the case, we really don't know what the election outcome will be if we judge it purely by the numbers. If we judge it by gut instinct – do voters think one leader has nicer teeth – and other less scientific outcomes, there actually seems a little bit more certainty."
"The questions comes down to whether the electorate really wants yet another change in prime minister? And whether Bill Shorten created – or can create in the next two months – a sense of momentum for change, as well as a strong relationship with voters who, until very recently, utterly dismissed him?
"And has the electorate's view of the Coalition become so firmly entrenched in the negative that it just wants to get rid of the government?" she says.
"Think about the election result in those terms and your gut says – well at least my gut says – 'no' to all three questions."
Policy Towards Business
Bill Shorten deserves full credit for leading a team that has gone on the front foot on policy and who has managed to bury the perceptions of disunity within the Labor Caucus, Tingle told the audience.
He's a good campaigner and has started the formal campaign well. The more voters have seen of him in the past couple of weeks, in particular, the more they have liked him, she says.
Tingle told the audience that the Coalition has been thrown off course in the past couple of years, first by its utter political incompetence and lack of policy savvy. The 2014 budget has become the byword for this, but there was much that proceeded it in terms of policy towards business even before the budget was brought down.
"Having made such a mess of things, and then under intense political pressure, the government – still under Tony Abbott – tried to clean up, for which you could use the 2015 budget as the guide.
"But there was still a lot of mess, a lot of conflicting signals, and a lot of policy that is still on the books which is bad or politically untenable," she says.
"Issues like health funding, schools funding, universities funding are massively complicated now for both sides of politics. They involve the goodwill and assistance of the states in all cases.
"And I have to say that, while I perhaps have more reason to be cynical than a lot of you, having spent 30 years to close to the political action, I actually think we have got a better bunch of competent people – professional politicians who are actually interested in policy as much as just winning – than we have had for a very long time."
Tingle finished by warning that a number of things could go pear shaped in the world's political landscape in the next three years.
"I would like to leave you today with the optimistic message that I believe both candidates for the prime ministership are capable people, with capable teams, not driven by ideology but by pragmatism," she says.