It's the million dollar question. How can corporates minimise supply chain risk, without significant disruption to their core business?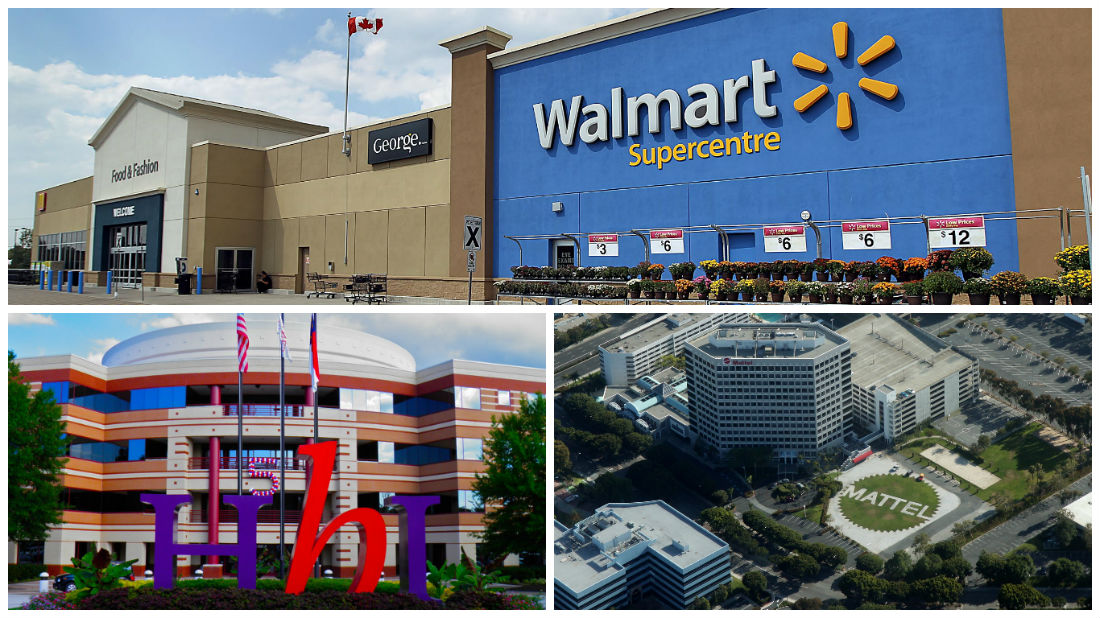 Global retail giants, headquartered in the US, have had to address their supply chain risk in a bid to forge ahead in the new world of corporate social responsibility. It hasn't been an easy exercise, that's for sure.
Retail giant Walmart, apparel brand Hanesbrands, and toy manufacturer Mattel, are among the countless others to bring about major changes within downstream manufacturing to ensure corporate risk is above board. Each turned to brand protection firm ICIX to implement a new way forward.
Management Wake-Up Call
Company founder Matt Smith explains that supply chain risk was starting to enter the corporate vocabulary in 1999.
"Companies were starting to get jittery about their corporate responsibility. Emails and back then, faxes, were being sent from management looking to address this issue, as they started to wake up to the fact that there were major risks within the supply chain that they had to actually take responsibility for. Before this time, it hadn't really dawned on management that supply chain risk had anything to do with them," Smith says.
Suddenly, the race was on to find a way to outsource the task of conducting factory audits and ask the hard questions. Fast forward more than a decade, and the events of 9/11 shone an even brighter spotlight on these issues and what it means for corporate entities.
Smith was at the coalface, watching the opportunity emerge. He set about creating a solution, and today ICIX remains the leading operator in this space. ICIX was born in 2004, initially to respond to the challenges faced by the food industry in securing the food supply chain, and addressing increased safety requirements of the Bioterrorism Act of 2002.
During this time, Smith worked with some of the world's largest retailers to help them address issues of supply chain transparency and inefficient information sharing. ICIX worked to connect all trading partners into a single network to centralise collaboration, making it one of the earliest cloud-based SaaS companies.
Risk a "Complex Beast"
The company grew early food customers into other retail segments, including general merchandise and apparel and footwear. It also extended its solutions to include not just safety, but also quality, compliance and corporate social responsibility.
Today, ICIX helps companies understand where its products are coming from, streamline collaboration with trading partners, drive compliance and safety, and as a result, secure and maintain customer trust.
Smith says that those working on the risk side of a business are often frowned upon by those working on the business side, which makes it a complex beast to juggle. Frequently, the CIO within a business isn't necessarily on the same page as someone in the CEO chair.
"I could see a really big opportunity opening up in the US, with several major retailers over here scrambling to find a solution.
"And today, businesses are spending more on managing risk than ever before. Those in procurement are battling for budget and attention, until something bad happens like people get sick or someone dies because of their product. That's when the purse strings always open up. That's what it often takes for people to want to solve the supply chain risk related issues.
"We realised that tackling this as a network was going to bring about far greater efficiencies, however retail is a complex industry in which to do this, which complicated the process," Smith continues.
Role of Technology
For example, barcodes don't match purchase orders or product numbers, and without that universal product identifier, it can be a complex process. Technology has played a huge part in bringing scale to the organisation, with cloud technology supporting a new way to assess and identify potential risk.
"Supply chain risk management is a huge area, and we were looking for ways to take that network architecture and make it accessible to everyone."
ICIX does this by taking various feeds of information and assessing it. This could include shipping feeds, purchase feeds, ethical and responsible sourcing data and much more, and then cross-referencing all of these to determine supply chain risk.
The sheer size of retail giant Walmart put it under the consumer spotlight and forced it to look at improving supply chain transparency. Company management was eager to speak to Smith to bring about better efficiencies.
The catalyst for the changes at Walmart were the issues with Mattel matchbox cars in 2007, when consumers got wind of the fact that the children's toys contained lead paint. New government regulations introduced as a result, required companies to act and take responsibility.
"Firstly, we see whether the vendor is meeting all their safety and testing requirements, then we can fast forward a few steps. And if they're missing a test report, we can request that information on their behalf and rectify the situation and re-test," Smith says.
Such solutions provide assurances that companies are 'doing the right thing' – that they are providing, safe, quality products that are ethically sourced and compliant. With ever increasing customer demands for transparency, information and responsibility, such programs are critical not only for companies to protect their brands and enhance their customer trust, but to survive.