This is no time for procurement professionals, let alone global CPOs, to float above the action or flit from minor issue to minor issue. It's time to keep learning and get involved.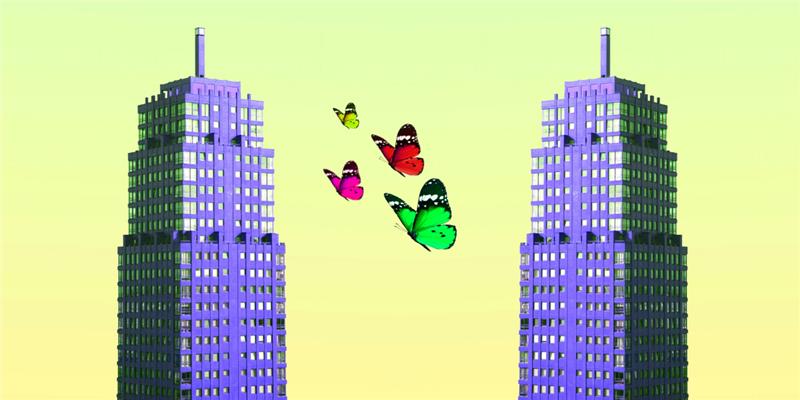 ---
Ian Holcroft's career, currently Procurement Director at Murphy, has given him a unique perspective on the situation currently facing procurement. Here, he offers some personal and professional tips on what we can learn from the current COVID-19 pandemic.
You are never too old to learn something new. Even in the best of times, there is no excuse you can make to ever stop learning. The minute you think you have learned everything is the minute you are no longer relevant.
My career in procurement has spanned 30 years and taken me all over the world. I consider myself extremely fortunate to have worked on some fantastic projects:
the new EDF nuclear power station at Hinkley;
the redevelopment of Liverpool City Centre, now known as Liverpool ONE; and
the building of the Commonwealth Games Stadium in Manchester and its subsequent re-modelling to become the Etihad Stadium, the home of Manchester City Football Club, to name but a few.
I've set up new manufacturing facilities and supply chains in India, experienced life on the other side as an interim HR Director for 9 months and set up Laing O'Rourke's procurement and supply chain function in Australia. I met some extremely wonderful and inspirational people on the way, many of whom will be friends for life.
The capacity to learn is a gift
My four years in Australia were wonderful and it was there that I was lucky enough to meet Tania Seary, founder of Procurious. I also became a member of The Faculty's CPO Roundtable, something that I have continued with, via Procurious, in the UK.
The Roundtable has proven itself time again to be an incredibly valuable resource to Global CPOs, facilitating discussion, sharing experiences and, most importantly, learning from one another. This learning has been valuable over the past two and a half years in my current role as Procurement Director of Murphy.
Murphy is a leading family owned infrastructure business that operates in the power, rail, construction and utility sectors in the UK, Ireland and Canada. Due to the nature of the work we undertake, most of our projects in the UK have still been operational during the pandemic. It would be remiss of me not to share some of my own learning from the challenges forced upon us by COVID-19.
To be honest, the current situation has reinforced many of my beliefs about our profession:
1. You must treat your suppliers as partners
One thing I have always believed and shared with my fellow CPOs is that developing close relationships with your supply chain is crucial to your overall success. Those relationships, the key, strategic ones, need to have a solid foundation of trust and then be built around the concept of 'tough love'.
As with any relationship, there will be plenty times where you must have the 'difficult' conversations with your suppliers. However, it's always better to have these conversations with a supplier you have a long relationship with, know inside and out and have worked well with in the past. It's also infinitely better than a 'slash and burn' strategy (adopt, use, discard), or a master-slave relationship, as at some point, inevitably, you will need your supply chain more than they need you.
Supply partners will help keep you going in the toughest of times, frequently going above and beyond their duty to keep projects going. They appreciate the openness, the loyalty and even the tough love to build up a trusting relationship over the years.
2. You, both as a function and an individual, must be relevant
In the current global crisis, procurement has an amazing opportunity to show how relevant and crucial it is to the success and survival of all organisations. Global leaders, such as German Chancellor Angela Merkel, have publicly stated how the German Government is utilising procurement as a strategic weapon to fight COVID-19.
I've told my fellow global CPOs that if we can't make our function relevant now, we never will. How do you stay relevant? Stay close to your stakeholders and help them deliver their targets. You can't prove relevance from the stands – you need to be on the pitch. Ask yourself, "How close am I to the real action that makes a tangible difference to my business?"
I am currently embroiled in it, very much by choice! If you're not, then maybe it's time to move on and let the next player on the pitch. Unfortunately, there are still far too many 'procurement butterflies' floating around, getting involved with this and that, without delivering anything of substance or relevance. It's time for leaders to stop flitting about and really get involved.
3. Build a great team – then trust them to deliver
I have been incredibly fortunate to develop and work with some great teams throughout my career. My current team at Murphy is no different. We have some great, young talent coming through, we have been awarded the CIPS Excellence Standard – it has been a pleasure to lead it.
But your team will never truly achieve greatness, unless you trust them to deliver. With all the virtual tools and means of communication we have available to us now, even a global pandemic is no excuse for not staying in touch. Just look at Procurious gathering its global CPO leaders virtually to exchange ideas and still achieving the depth of information and experience as it would have face-to-face.
The procurement team of the future won't need to travel as much as we used to and working from home will become the new normal. But only as long as everyone in the team has clear outcomes to achieve and a leader who is willing to let them get on with it (though on hand for advice and encouragement as appropriate).
Plus, there's still the chance to get together (virtually) for the team building exercises too!
4. It's still all about people – so make sure you look after yours
No matter the technological advancements we have now and into the future, people will still be at the centre of everything we do. In strange and challenging times, it's even more important to look after your people – understand what drives them, what challenges they have outside work, the status of their mental health, especially if (as it has been for many), they have been furloughed.
Though physically further apart, there is an opportunity for us to be closer to our people than ever before. We still need to ensure that our people can develop through training. eLearning resources, such as the ones offered by Procurious and CIPS, are great for this. Encourage your team to utilise these and provide them with enough time to complete them.
And, of course, don't forget about yourself. As I have said, look after yourself and make sure you're still learning. Never stop learning, setting yourself new challenges and winning that fight to stay relevant.
Coming out stronger
We are facing challenging and frequently troubling times. But I strongly believe that procurement and supply chain will come out the other side of this stronger and in a more influential position. We must seize this opportunity, use all of the resources at our disposal and lead our teams on the next steps in this journey.
Don't forget though, you are never alone. No matter your level, from the newest new start in procurement, right up to the most senior of global CPOs, there is always a chance to share. Use resources like the CPO Roundtable to bounce ideas off your peers, pick their brains and see where they have succeeded. And, just in case I haven't mentioned it often enough – never stop learning!
Join Procurious to connect with 40,000 other ambitious procurement professionals and get free access to networking, industry news, training and much more.