The British are coming! Controversial acceptance speeches, staunch warnings, and more – feature in our weekly news blast.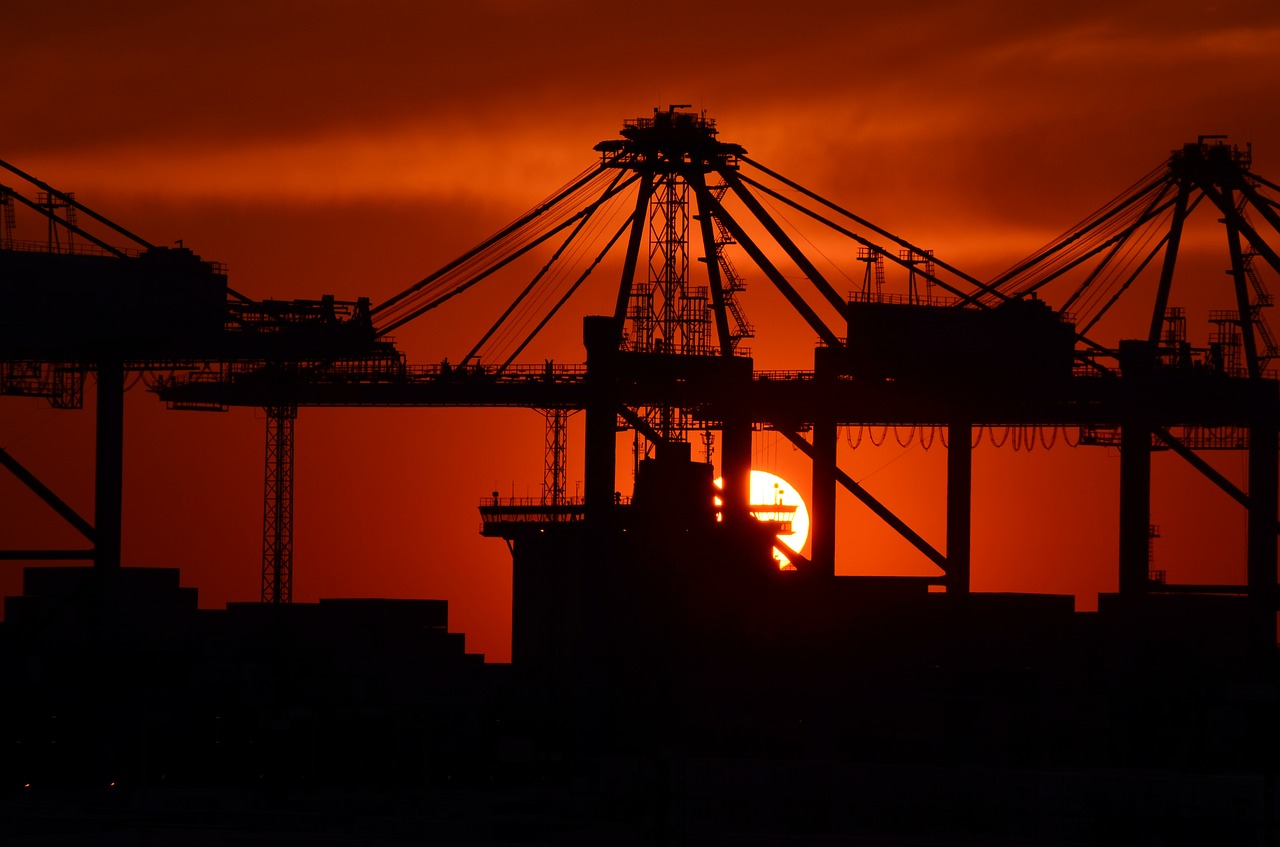 Business calls for measures to boost supply chain
Weaknesses in the UK's supply chain are holding back industrial investment, according to British business. Industry is calling on the government to help boost competitiveness with measures to incentivise innovation, improve financing and resolve a crippling skills gap.
Close to 80 per cent of companies say improving the quality of Britain's supply chain will be crucial to future growth, according to a study published on Monday by the Confederation of British Industry and consultants AT Kearney.
Industry's call is made more urgent after the Bank of England's chief economist Andy Haldane last week warned that productivity remained 15 per cent below pre-crisis levels despite unprecedented declines in wages.
Yet in a blow to the CBI's findings, some global manufacturers said Britain's relatively high costs would remain the biggest deterrent to investment. "It's far more expensive . . . here," said Neeraj Kanwar, managing director of India's Apollo tyres. "The UK as far as manufacturing is concerned is not lucrative at all."
Read more at FT.com
Top transport, logistics, supply chain operators in Malta honoured
Noel Ellul, an expert in transport and logistics in Malta with a career spanning over 40 years, was awarded the 'Outstanding Achievement of the Year' honour at the first TransLog Awards to be held.
Key transport, logistics and supply chain stakeholders operating in Malta were recognised with awards in 12 different categories at the TransLog Awards presentation ceremony held at the Intercontinental Hotel.
Organised by Support and Supply Management Group (SSM) and marketing communications agency BPC International, and supported by HSBC Bank Malta, the TransLog Awards attracted nominations from both Maltese and regional businesses operating in Malta.
Read more at Times of Malta
Osborne poaches Balfour Beatty supply chain manager for director role
Mr Robeson joins Osborne from Balfour Beatty Construction Services UK, where he worked in supply chain management until September 2014, according to his LinkedIn profile. He has also worked for Wates Construction and Berkeley Homes.
Osborne said Mr Robeson would bring experience and expertise in supply chain relationship development, procurement best practice and added value realisation.
Osborne Construction managing director Andy Steele said: "I am delighted to welcome John to the Osborne Construction Leadership Team. John will help us improve on stakeholder engagement and further us to increase our operational excellence agenda."
Read more at Construction News
Stirling Prize winner hits out at UK procurement
Stirling Prize winner Steve Tompkins has criticised the UK's procurement system for freezing out young practices.
The Haworth Tompkins director contrasted the "increasingly bureaucratic" British system unfavourably with that found overseas where greater weight is often placed on talent and ideas.
He said his own practice had struggled to break into new typologies because PQQs in this country so often demand prior experience. "The whole procurement structure in this country is increasingly bureaucratic," he told BD after scooping the Stirling Prize on Thursday night for the Everyman Theatre in Liverpool. "The number of hurdles you have to pass through to get a commission is daunting and the amount of design work you have to do is daunting, demoralising and very wasteful.
He continued: "It's increasingly hard for young practices to get in at all. I wish that was a debate we could have with the procurement process."
Read more at bdonline.co.uk
Supply chain boost with new Discovery Sport
The first Land Rover Discovery Sport has rolled off the production line at Jaguar Land Rover's (JLR) Halewood site, with the UK supply chain benefiting from £3.5bn in contracts from the new vehicle.
The latest model in the range has created 250 manufacturing jobs in Halewood as the result of a £200m investment.
Fifty-five suppliers have also secured a total of £3.5bn in contracts to support production, which has led to the safeguarding and creation of more than 1,000 UK jobs, JLR said.
Read more at Insider Media Limited
Germany wants cleaner, kinder textiles supply chain
Gerd Müller, Germany's Minister for Economic Cooperation and Development (BMZ), launched a new Textiles Alliance in Berlin late last week. Its goal is to help move the international textile supply chain toward better labor and environmental practices.
Müller's ministry wants to see improvements at every link in the supply chain – from the cotton fields through the textile dyeing and clothing production process to distribution and retail.
Among other aims, the Textiles Alliance seeks decent wages, an end to forced labor and child labor, respect for safety standards, and a stop to the use of certain particularly environmentally toxic chemicals in the textiles supply chain.
Membership in the alliance is voluntary, however, and while the ministry reported that 29 textiles companies and associations had joined the Textiles Alliance in time for the launch, many key industry players and associations in Germany gave notice that they would not join.
Read more at Deutsche Welte
HGV driver shortage may affect UK supply chain
Members of the British International Freight Association – who tend to be truck hirers delivering container and trailer imports from ports to distribution centres – have reported significantly increased waiting times for an available vehicle, much higher costs from haulage companies and surcharges from some shipping lines.
The implementation of the new HGV driver regulations – the Driver Certificate of Professional Competence (CPC) – in September has already contributed to a lack of new drivers within the logistics and distribution sector, and the shortage of drivers has been compounded by the imports forecast, as well as the earlier-than-expected peak season.
BIFA director general, Robert Keen said: "New HGV drivers are urgently required in the UK logistics business to help alleviate the problems caused by the current shortage, which is leading to significant pressures on logistics costs."
Read more at Supply Management