Where does procurement's remit start and end? As these lines get more and more blurred, it might be time for procurement to take charge and start the painful weaning process.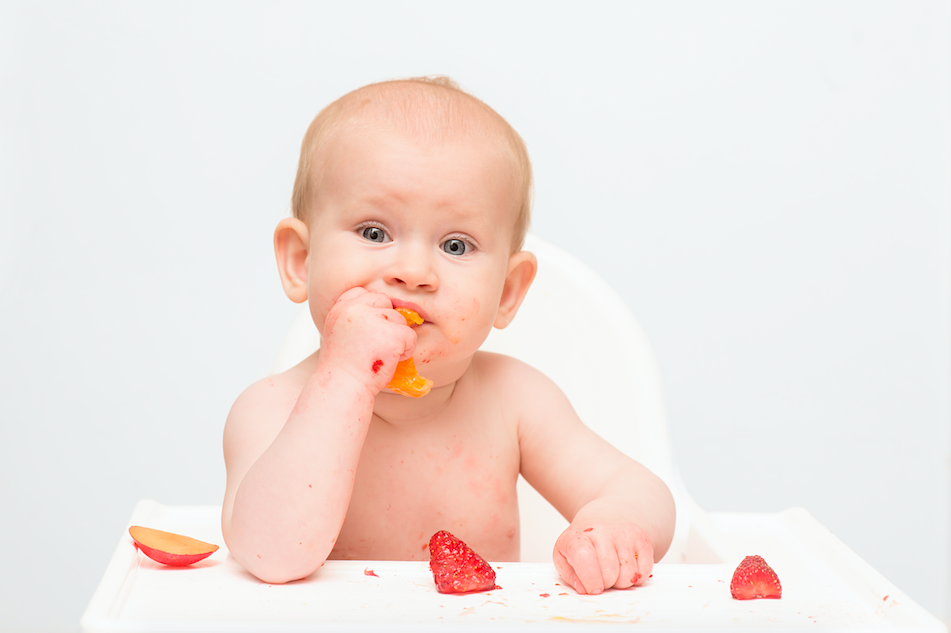 Time and again the procurement profession has asked for a "seat at the table" and the opportunity to be seen as a strategic business partner. In some cases, requests have been accepted and change has been forthcoming. In other cases, change is proving more difficult to put in place.
However, in this ever-shifting landscape of change and, perhaps in its eagerness to be accepted, procurement may have stepped outside of its remit. That's not to say that this is a bad thing, but there is strong argument to suggest that what procurement has done is create a rod for its own back.
Public procurement, and procurement as a whole, already has its hands full with the myriad tasks it takes to get a good tender out to the market. Research and analysis, supplier engagement and internal stakeholder management all take time. And that's not to mention the contract management that should be carried out post-award too.
But there's a sneaking feeling that the lines around procurement's remit are becoming a little too blurred, and that stakeholders are getting a little too used to the procurement 'welfare programme'. And it's perhaps time to start the painful weaning process.
The Welfare Programme
It's worth examining in a bit more detail what we mean when we call it a 'welfare programme'. Traditionally, procurement has been viewed as a transactional function, responsible for the preparation, issue, evaluation and award of tenders. It was a process-driven role with little or no strategic responsibility.
More recently procurement has been moving to become more of a strategic business partner, with objectives aligned with organisational strategy. More importantly, the function also has a role in setting these overall strategic objectives. However, this is where the issue lies.
As procurement has stepped up and been involved in strategy, its remit and responsibility has spread in line with this. And unfortunately, this has led to situations where professionals are undertaking tasks that have never resided in the procurement sphere.
Procurement should absolutely be getting involved with the writing of specifications, ensuring they are fit for purpose and allow for openness and transparency in the process. But the role should be one of challenging specifications, not actively writing the whole document. The same goes for short-notice or last minute tenders. Why take on all the time pressure ourselves when we're presented with a requirement that we know, from the start, cannot be completed in the appropriate timescales?
The Budget Burden
From a personal point of view, this issue has been keenly felt in the public sector. Budgetary issues should come as a surprise to no-one (have you been living in a cave?!) and have pretty much been talked to death. The issue doesn't just lie within procurement, but across the whole organisation. With resources stretched, departments will look to manage their workloads and focus on the most important and strategic tasks.
This means, inevitably, that certain tasks get passed around like hot potatoes and other tasks get left until the last minute.
Procurement, keen to be involved and to remove the (most would say ridiculous) notion of being a roadblock, has become like the school kid desperately trying to get in with the 'cool kids'. For assignments, lunch money and extra credit read short-notice tenders, reining in non-contract spend and writing specifications. In the willingness to be a partner, the profession has lost its ability to push back on these tasks.
The question is, how does public sector procurement start the difficult process of weaning its stakeholders off this support programme?
Weaning your Stakeholders
The answer isn't an easy one, but it does actually have a positive outcome all round. It stems from being able to push back, but in a positive way. For example, for specifications, rather than an outright no, ask what help your stakeholders need, whilst making it clear that the responsibility is still on them to write the document.
To assist with resourcing, put monthly (or more regular if required) meetings in the diary to discuss upcoming requirements. Procurement will be able to bring information to the table in the shape of work coming up for retender, plus what procurement resources are likely to be available.
For the most part, it's about helping strategically define the best route for the organisation to get what it needs. There are stakeholders who still aren't fully au-fait with the available procurement routes and how they can potentially save time. Not every procurement exercise needs to go through a full tender, taking the 6-9 months it can do to deliver an outcome. The public sector has the ability to use things like Prior Information Notices (PIN), Contract Notices and frameworks to help reduce timelines AND still deliver a good procurement outcome.
It's neither rocket science nor a quick fix, but it's vital to get it right and strike the right balance between helpful and put upon. Procurement may have a seat at the table now, but it's now up to us to earn the respect we deserve for sitting there.
I'd love to hear your thoughts on this article and the upcoming series of articles on the challenges facing public sector procurement in 2019. Leave your comments below, or get in touch directly, I'm always happy to chat!