Everyone has encountered difficult customers or stakeholders when running a procurement exercise. It's how we choose to deal with them that can define success or failure for our tenders.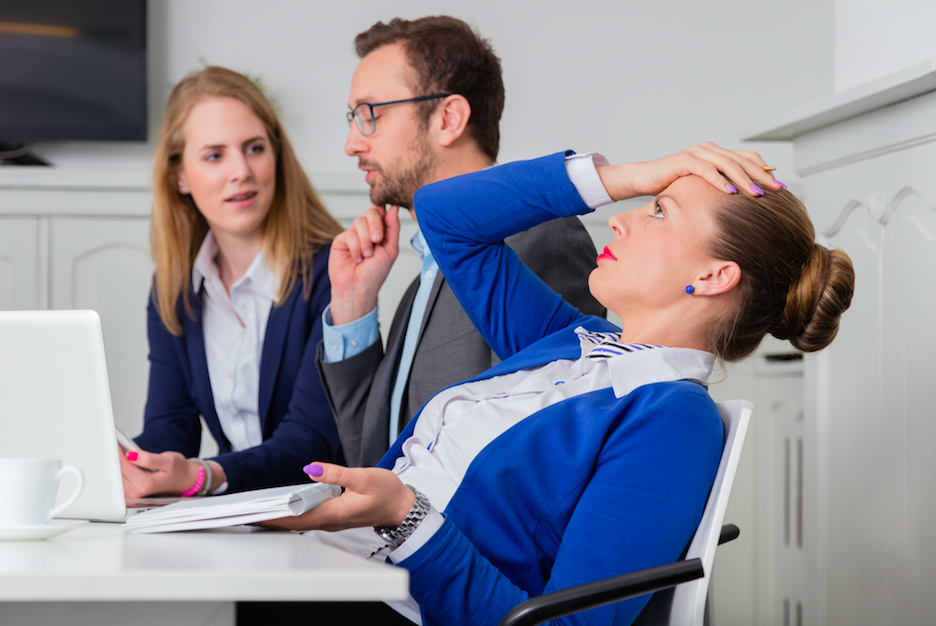 Recently I've been running a recruitment process at work, using the oft-derided and disliked 'competency-based' questions as part of the interviews. One question in particular got me thinking about my own experiences in procurement. That of dealing with a difficult stakeholder or customer relationship.
We've all had them, even if they didn't necessarily feel like that at the time. Whether it's the end user who keeps changing their mind about what they want, or the stakeholder who believes their opinion is more important than everyone else's. And then there's the supplier who believes they know better than you, that your process is flawed or you're asking the wrong questions, and that they have the key to fixing it.
These aren't necessarily difficult or challenging relationships all the time. Good stakeholder management encourages input from all sides, but there are times that opinions are unhelpful, unwelcome or downright wrong. And when this is the case, but the stakeholder remains convinced that they are correct, the relationship can prove to be make or break for the success of the exercise.
Path of Least Resistance
This brings me back to the original question that got me thinking in the first place. The question continues by looking for more detail on how the relationship was dealt with and what the outcome was. The aim of the question is to dig a little deeper into the competency of 'influence' and establish how the candidate managed the situation to a successful conclusion.
But as anyone who has encountered this issue in the past knows, success isn't always a guarantee (more on this shortly). A good outcome may not necessarily be a bell-ringing, trumpeter-blowing success for the tender. Sometimes the best outcome is no outcome at all, a compromise, or a solution that follows the path of least resistance in order to preserve a much-needed relationship for the future.
And that is the tale that I want to tell now. Instead of focusing on the theory, I wanted to share a story from my own procurement experience where hard lessons were learned and gaining the realisation that not all relationships are destined to be easy.
Introducing: The Engineer
DISCLAIMER: The people in this story ARE actually real and any resemblance to anyone you know is because you have probably met someone just like this! I have, however, changed names and kept details deliberately vague to protect identities.
Picture this. A young graduate procurement trainee, a bit green, a bit wet behind the ears. New job, new suit, new city. Yes, you've guessed it – it's me! If you're picturing something similar to a parent's photo of their children on their first day of school, that's probably what I looked like to tell the truth.
I hadn't been in procurement very long at all, having fallen into the profession while looking for graduate roles around the UK. It was all a bit new to me, but I'd delivered a couple of projects and was getting the hang of what was required. I'd started to build up a good foundation of knowledge and some solid, supportive relationships across the business.
That was until I met The Engineer. The Engineer had a reputation that preceded him – hard to pin down, hard to please, just generally hard to work with.
Colleagues more experienced than I (this is where the warning signs should have come in that I was getting the dubious please of this particular contract!) told stories of a nice guy, but someone with very little time for procurement and procurement/tender activities. The department was a roadblock, the processes too cumbersome. He knew plenty of guys who could provide the goods quicker and cheaper. That was, after all, "what we've always done around here".
A Challenging Time
My experience wasn't any different to what I expected after these friendly warnings. Meetings came and meetings went and the only thing that changed was the date on the calendar. The Engineer was respectful and professional at all times in his demeanour towards me, but he seemed determined to shred the procurement process.
Specifications were blocked as too vague, or not meeting the needs of the department. There were complaints about opening this up to suppliers who had been used in the past as it was felt their products were inferior. In hindsight there are plenty things I could have done differently – brought in more senior team members (I didn't want to compound my newness by seeming like I couldn't handle this), or change tact to put it on him to drive it forward. But, as they say, hindsight is always 20:20.
Eventually we reached an unspoken agreement and understanding that gave us a resolution of sorts. We both realised that nothing was going to change, either in the product demands or the procurement process. The contract was eventually put in place with a good supplier and the goods were delivered in good time. It wasn't the utopic procurement outcome I had envisioned, but it wasn't too bad. And boy, did I learn a lot!
An Interview-Worthy Response?
No matter what you do or where you go, you'll find relationships like this to deal with. It's ultimately how you deal with them that you need to decide on. Each relationship will be different and your response to them will differ in line with this. It's important to remember that no matter how hard the relationship, it still needs to be worked at, possibly even harder for the particularly challenging ones.
They may not provide you with a gold-plated, interview-worthy example, but these interactions can help you further down the line and it all helps with your personal development. Just remember, no matter how hard it is, don't burn those bridges. They may be the ones you need to cross in the future.
I'd love to hear your thoughts on this article and the series of articles on the challenges facing public sector procurement in 2019. Leave your comments below, or get in touch directly, I'm always happy to chat!